"Sense is that Dubas isn't done," what can reasonably still be expected from the Leafs?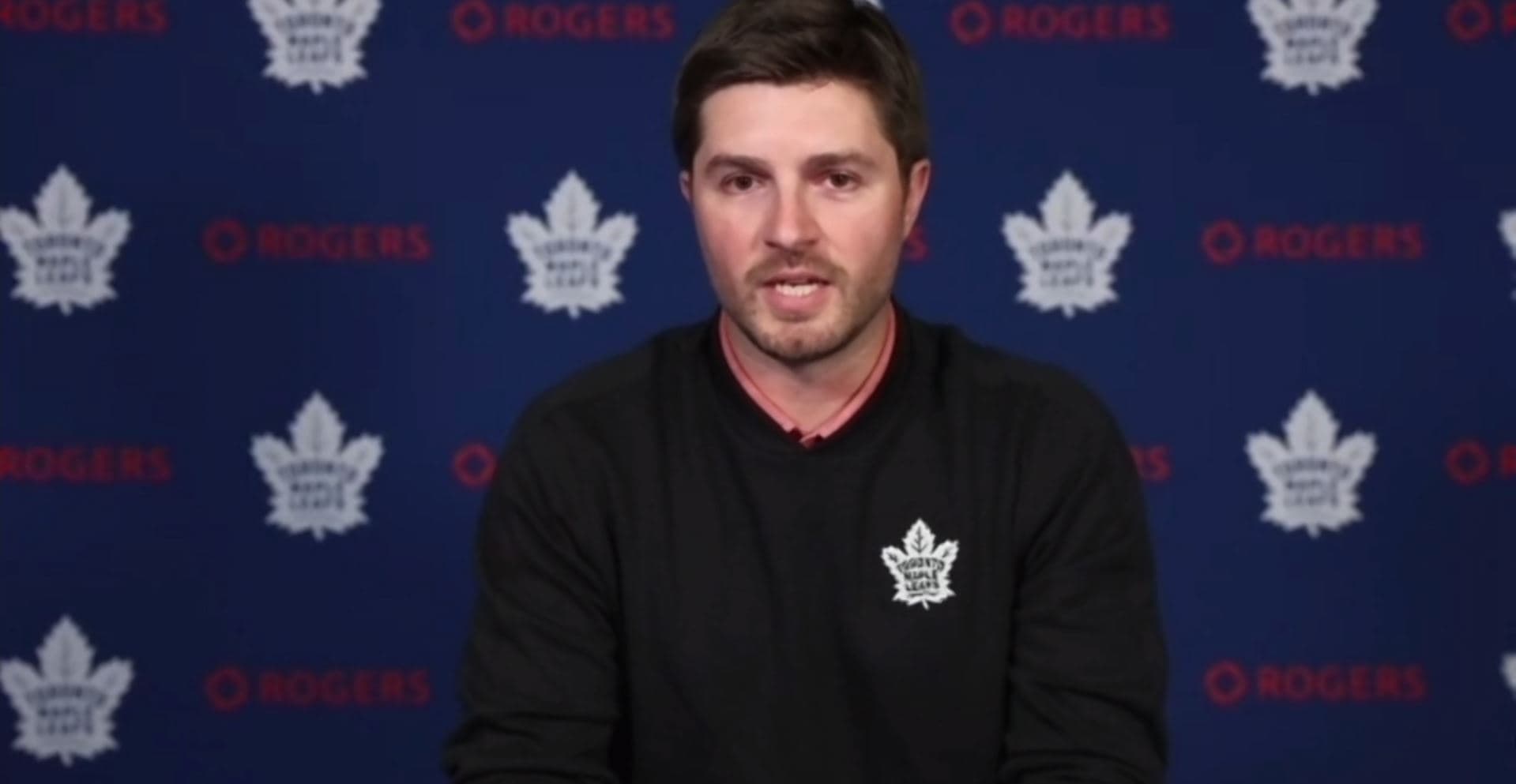 Photo credit:Jori
The Leafs just pulled off their biggest deadline(ish) trade since the Jake Muzzin acquisition, and you'd think that could reasonably be it for the Leafs for the next couple of weeks, but that might not be the case.
Darren Dreger was the first to say the Leafs might not be done, but the sentiment was soon echoed by
Chris Johnston as well on his podcast
. We'll introduce a grain of salt to these statements by acknowledging that both Dreger and Johnston want to make sure that Leafs fans tune into TSN's trade deadline coverage and making sure that people believe the Leafs are still in on some players certainly helps with that. Honestly, for the sake of the traffic of our site, it's in our best interest too that we continue to be talking about what else the Leafs can do, so take that for what it's worth too.
The reality is the Leafs are very clearly living for the now and still have their 2024 1st, their top prospects like Knies, Niemela, Robertson, etc. The Leafs also still have approximately $2M in LTIR cap relief to work with after demoting Woll, and Kallgren, and activating Murray, along with waiving Joey Anderson and Jordie Benn. Of course, if you don't want to waive depth away, there are plenty of money in/money out options with the Leafs pending UFAs or potentially with an in demand trade target like Rasmus Sandin. Big or small move, it's hard not to look at Alex Kerfoot as the key to making the salary work on any potential next steps from the Leafs.
Leafs Draft Picks:
Round
2023
2024
2025
1
X
X
2
Can't trade
3
Can't trade
X
4
X
5
X
X
X
6
X
X
X
7
2
X
The Coyotes have the Leafs 2025 2nd but can swap it for the Leafs 2023 3rd.
So yes, the Leafs can very much still be in things, but let's appreciate a couple of things here. The first is that Kyle Dubas will make a big move from time to time, but we are yet to see a flurry of major moves. What we did see previously was Dubas adding Foligno and then making a number of interesting additions like bringing in Ben Hutton, David Rittich, and Riley Nash to round out his roster in an interesting way.
Last year there was the Giordano acquisition as the big move, but of course, Giordano was accompanied by Colin Blackwell, and that trade was preceded by the acquisition of Ilya Lyubushkin. We've seen bigger moves accompanied by smaller ones previously, and that seems like the most likely course of action again this year. In contrast, you could say that Kyle Dubas has never been at the end of his contract before and could have a very specific mandate from the organization to go big this year.
So I guess we've taken a long way to get back to the Leafs really could do anything, but my personal expectation is the Ryan O'Reilly deal was the big one, and to some extent, the Noel Acciari acquisition already addresses bottom six depth as well, so what are we still looking at the Leafs doing?
Last night we saw Ryan O'Reilly deployed with Tavares and Marner, which seemingly addressed both the center depth issue and getting some additional firepower in the top six. That said, is it still possible for the Leafs to look at adding to their offense if the price is right? In an 11th-hour situation, it seems like the Leafs could consider doing something here if they can pick up someone decent cheap, or even go the Gustav Nyqvist LTIR route to have him as an option in the playoffs. There's the possibility the Leafs look at a prospect change of scenery swap and the one I'll continue to float is Nick Robertson for Nils Hoglander, with the possibility the Leafs would need to add due to Robertson being shut down for the year. Other targets like Jonathan Drouin might not cost much to acquire and could be a fit as well.
There is still the matter of the blueline and there seems to be an annual desire for the Leafs to find a tougher SOB on the blueline to seemingly make the Leafs harder to play against. That could very much still be in the cards as well. I lean towards Nick Seeler on the Flyers, but I'm also sure the Flyers lean towards keeping Seeler, so his teammate Justin Braun might be another alternative to consider. On the higher end of things, there is still a possibility that the Kings want to move out Matt Roy in order to make room for bringing in Jakob Chychrun and he's a player the Leafs should strongly consider given that he represents a true upgrade.
The Leafs still have the ability to do as much or as little as they want with a couple of possible exceptions. Not having the 2023 1st is a bit limiting and might take them out of the mix for the Meiers and Chychruns of the world as well as anyone who was under contract that we might not know is available, but other than that, everything seems like it's fair game. The Leafs presently look like they'll be going into this draft with 2 or 3 picks, and while they are likely okay with that, they are also likely aware that there is a finite number of times you can sacrifice the future. There is also the fact that Toronto seems very vested in the idea of getting Matthew Knies into Toronto this year and he won't be a part of any trade discussion. That will limit what Toronto does, but a potential Knies-Acciari-Aston-Reese fourth line seems like it could be a lot of fun.
While the Leafs could still be active before the trade deadline I feel like we'll see Dubas & Co. use the time for a quick evaluation of what the Leafs look like with Acciari and O'Reilly. I think they'll wait and see what is happening with Matt Murray's recovery and Woll's work as a backup. Dubas might have the pressure to go all-in, but he's still likely to approach his next move in a patient way.