Seravalli: Leafs one of the teams offering a first round pick for Nick Foligno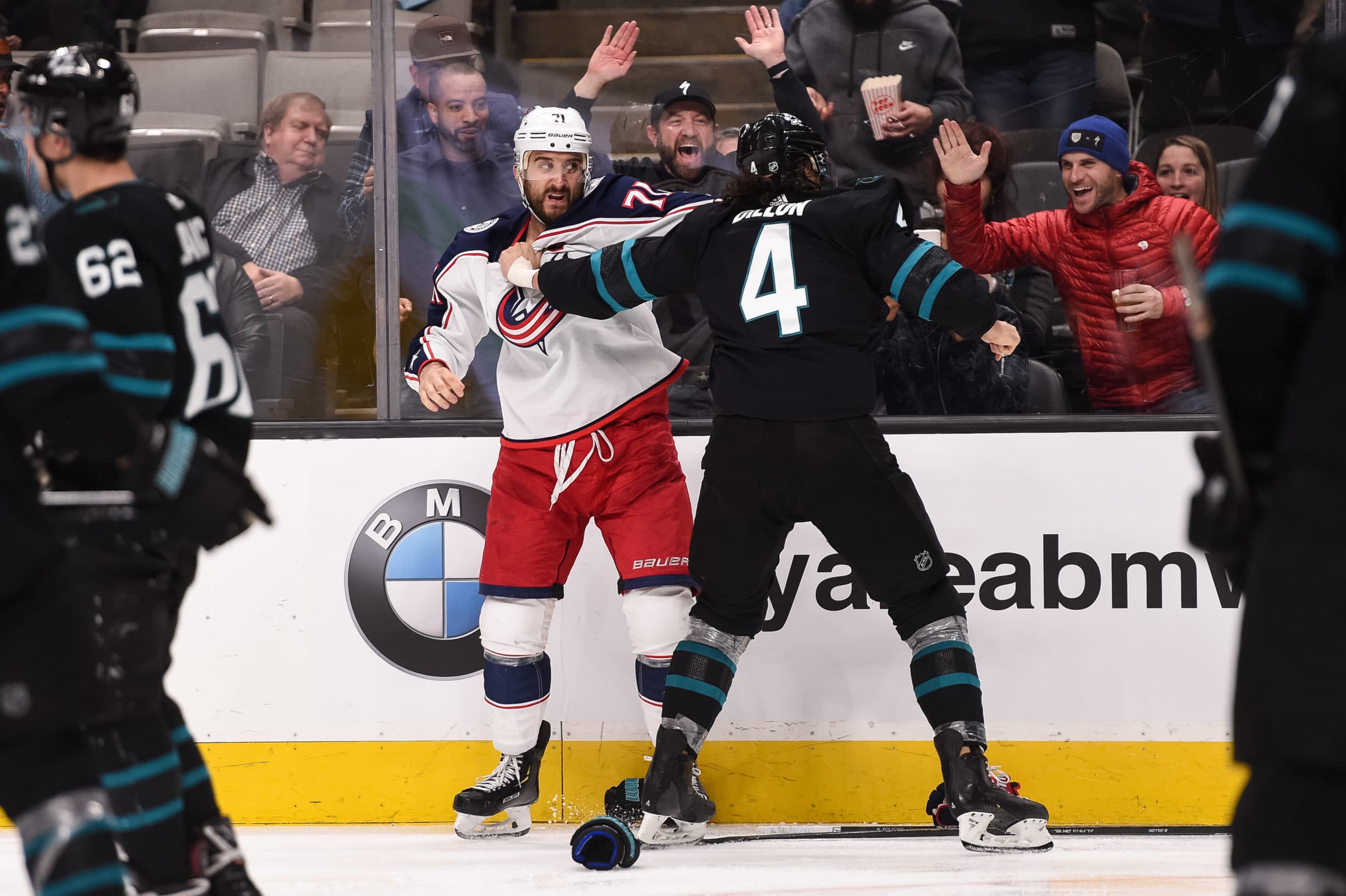 Photo credit:Cody Glenn-USA TODAY Sports
Today in rumours we didn't want to hear, we've been treated to this unfortunate tweet:
Now, I think there are certain aspects to this deal that can be justified. The Leafs are certainly a team that can benefit from more forwards that are willing to finish their checks. Foligno is another capable veteran presence, and one that could potentially improve their power play. The higher cost associated with bringing him in likely also points to the Blue Jackets retaining half of his salary, and while this trade isn't ideal, nor the first choice of most Leafs fans, it would be far from the worst thing they could do at the deadline. The worst thing would be to stand pat.
@Nick Foligno, of course, is an unrestricted free agent at the end of the season, so this is a steep rental price to pay for someone with seven goals (16 points) in 42 games. The fact that Foligno has over 100 hits sets him apart from everyone on the Leafs, who are currently led in hits by @Jake Muzzin with his nice hit total of 69.
It's debatable if the Leafs do need more physicality upfront compared to previous years though. Galchenyuk, Matthews, Mikheyev, and Hyman all have been averaging over a hit per game, although Foligno has 109 hits to Hyman's forward leading 65 hits. I'd argue that and 16 points isn't worth a 1st when there are more reasonable options like @Scott Laughton, @Tyler Motte, and @Lawson Crouse that could be pursued.
Anyways, the numbers don't look great on Foligno, but there seems to be plenty of respect for him as a competitor and no matter how dismissive us online folks want to be of that, it's a factor in what the Leafs and others are pursuing him for. Maybe we want to treat that as him being consistent, or him having his best games against toughest opposition, or whatever, but there are angles worth exploring there if the Leafs end up following through on this.
As for now, we'll join in the skepticism that this is the best deal for the Leafs to make. We hold that position as outsiders who have idea what teams Kyle Dubas is talking to and what's available to him, but if an acquisition of Foligno happens before doing due diligence on players like @Taylor Hall, @Scott Laughton, or @Alex Iafallo, that is a reason for some concern.
Let us know your thoughts below. Does Foligno hit the mark for you, or should the Leafs be looking at someone who could play higher up in their lineup?