Shanahan: "A gap had risen" in Kyle Dubas' contract negotiations prior to Friday firing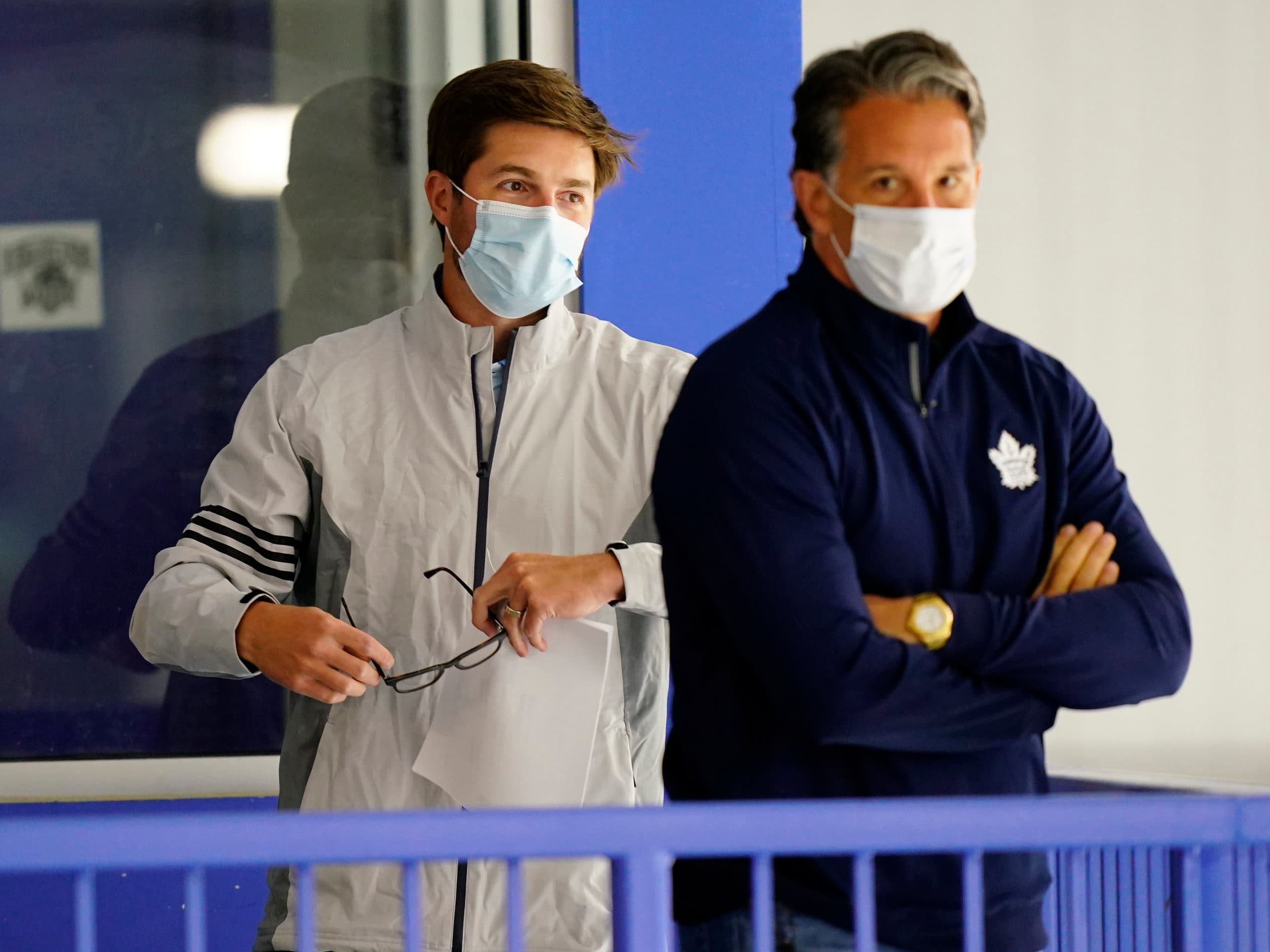 Photo credit:ohn E. Sokolowski-USA TODAY Sports
Shanahan outlined the timeline of events that ultimately ended with the Leafs announcing Dubas' departure from the organization late Friday morning.
"When the season did end (after Game 5), unfortunately abruptly, it was very important to me that I was ready to go early," Shanahan said. "I expressed to Kyle that night, that as disappointed as we all were, I thought he had done a good job. It's a tough time for the players. It's a tough time for management. It's a tough time for all of us.
"We communicated a little bit through text on Sunday, we had a team photo here. We went up to my office, I had another good conversation with Kyle. I presented him with what I thought was a framework that reflected what his agent and I had talked about… in an effort to get this done as soon as possible. And Kyle took it and seemed pleased."
After locker room cleanout day, when Dubas publicly expressed uncertainty over returning due to the toll the job took on his family, the Leafs were caught off guard, Shanahan said, and he started to rethink the team's management plans.
Shanahan then said Dubas presented a new financial package for a new contract extension on Thursday evening. By then, Shanahan had gotten to a different place about the future of the Maple Leafs. On Friday morning, he drove to Dubas' office at the Ford Performance Centre and told him they were moving on from Dubas as manager before making the announcement just before noon today.
"A gap had risen in the contract," Shanahan said. "The email I received from Kyle, I felt differently (about the future)."
TSN's Chris Johnston added further context, saying that Dubas' agent requested a pay bump on the Leafs' offer on Thursday night, the same night Dubas sent Shanahan an email saying he'd like to stay on as GM.
It sure seems like we're far from hearing about the end of this news.