Should the Leafs pursue Nikita Gusev?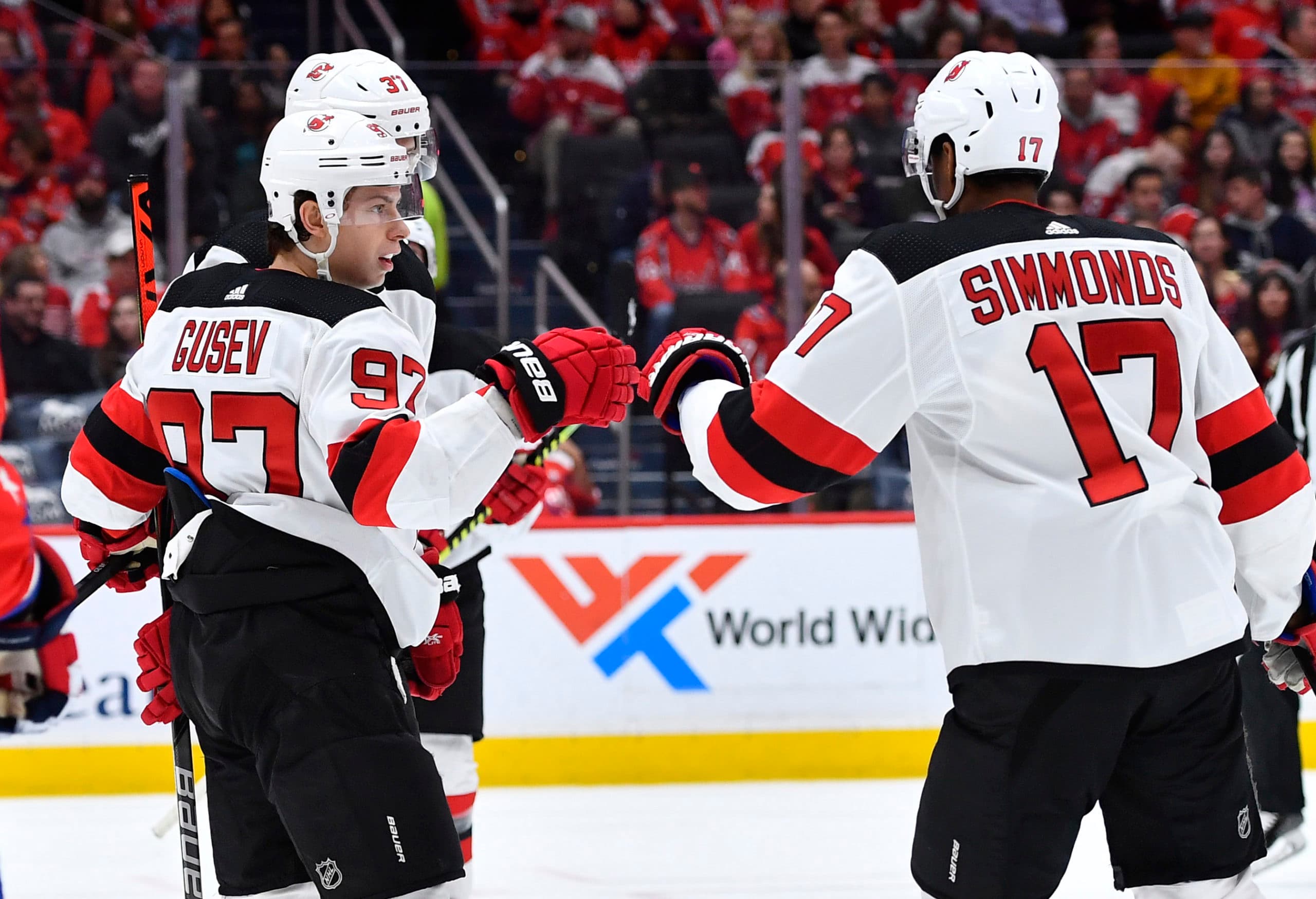 Photo credit:© Brad Mills-USA TODAY Sports
At noon EST today, the New Jersey Devils placed @Nikita Gusev on unconditional waivers for the purpose of mutual contract termination.
Gusev has already cleared waivers once, as the few teams with $4.5m in cap space did not find Gusev a worthwhile addition. After clearing waivers I assume the Devils did due diligence to find a trade partner, to no avail. If New Jersey had decided to assign Gusev to their AHL team he wouldn't be the most expensive contract buried in the minors, so contract termination was not a foregone conclusion.
Still owed approximately $1m on his remaining contract with New Jersey, with this termination Gusev has agreed to walk away from that money. I don't think he makes that decision just to hit the golf courses a month early. We've seen this in the past with @Ilya Kovalchuk and @Zach Bogosian in 19-20, each walking away from a contract with $6m in salary to move to a contender. The Leafs are certainly a contender, and Gusev will be free to sign anywhere once his contract termination is complete.
So why should the Leafs be interested in Gusev? One of the worst teams in the league hasn't even been playing him, and each team passed on the chance to claim him for free. Well, going back to his KHL days, Gusev was one of the most explosive offensive players in all of Russia. In his age 24 season, he finished 4th in league scoring. In his age 25, 2nd behind just Kovalchuk. In his age 25 season, he led the KHL with 82 points, the 2nd highest season total in KHL history.
In each of those seasons, Gusev played on SKA with current Leaf @Alexander Barabanov. In 2018-19, those two were leading SKA in scoring, ahead of Pavel Datsyuk. All of this is to say, Gusev is an elite offensive player with experience playing on a line with elite goal scorers. A couple of the only players with comparable KHL production over 3 seasons are @Alexander Radulov and Igor Larionov.
I can't say for certain what the disconnect was between Gusev's KHL performance and underwhelming NHL play, but it can't help that New Jersey lacked shooting talent. In those 3 KHL seasons, Gusev had 152 assists but only 63 goals. He has top end offensive vision, edgework, passing, and a good enough shot to be a threat on its own. Even with 44 points last season, Gusev was 2nd in scoring on a struggling NJ team.
The tradeoff for all that skill, is a complete lack of effort on the defensive end:
Truthfully I do not watch an excess of Devils games, but when I have it's stood out how lax Gusev can be with the puck on opponents sticks. In a couple of his highlight goals, he got a breakaway as a result of being the last man back on D. If he chases someone deep on the forecheck, Gusev will linger down in the offensive zone below the goal line a bit too long, and it can create odd man rushes. I don't think this equates to Gusev being a lazy player, just that he willingly forfeits defensive positioning as a tradeoff for more offense.
No team goes out looking to get worse at defending the neutral zone, so signing Gusev would be a bet on his offensive contributions outpacing defensive liabilities. In Toronto's case, he might actually address an area of need. They need to boost their declining powerplay, Gusev needs to be put in a position where offense is the focus. I see a fit.
Contrary to the general perception, Toronto has actually been an above average defensive team this year. They have 6 competent defencemen, and a system that has reliably kept them out of the defensive zone for extended periods of time. Both Auston Matthews and John Tavares cover a ton of ice in the defensive zone as well, if Gusev plays in the top 6 he would not be expected to be a game changer defensively.
When it comes to the offence, there is no better option on the market.
Much like Barabanov, Gusev has excellent hands in tight and uses his footwork to change the angle of attack.
Gusev played more of the bumper spot on the PP with SKA, but he has so much patience with the puck making these seam passes. Many times you see him with his blade closed on the puck like he will shoot, before firing a pass right to the backdoor.
This was just a pretty play, but it shows how Gusev uses his small frame to sneak into tight areas, draw the attention, and dish off a pass. That's what we see a lot of with Matthews and Marner, but Marner rarely uses the threat of a shot to draw players away from the blue paint. I also wanted to note that the Leafs O zone system that uses a forward high on the blue line really cuts down on the type of odd man rushes Gusev caused in NJ. He likes to sink down to the goal line, and the Leafs use that low to high motion quite often rather than cycle the puck below the hashmarks. Jake Muzzin specifically is great at stopping pucks in the air at the blue line and sending them back in deep, that is the type of chaos where Gusev thrives.
At noon tomorrow Gusev will be free of his contract, and there will be multiple NHL teams competing for his services. The fact that Gusev gave up on a million dollars means he is serious about winning, and that gives the Leafs a shot at landing him. Having his former teammate in Barabanov should also help, well, as long as Gusev isn't trying to save SKA from being eliminated from KHL playoffs. Considering he will actually earn less than 25% of the face value of his new contract, Gusev should be avaialble for around league minimum, $700k.
Should Toronto be maximizing their high octane offense, or focus on rounding out the roster for a tough playoff run?
Recent articles from Earl Schwartz