Should the Toronto Maple Leafs bring back Connor Brown as a UFA?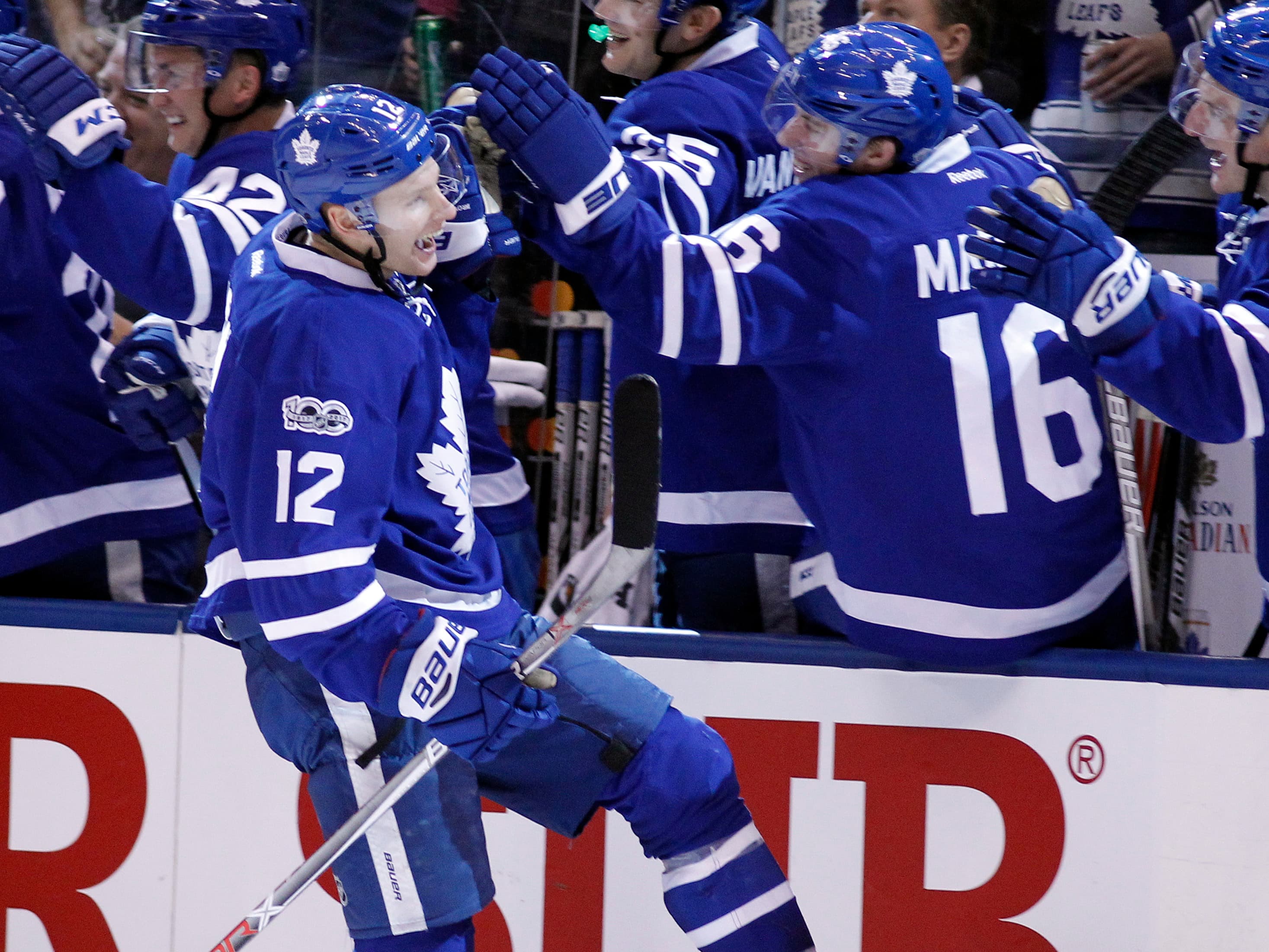 Photo credit:John E. Sokolowski-USA TODAY Sports
I feel like every year we go through a "should the Leafs bring back Phil Kessel?", "should the Leafs bring back James van Riemsdyk?", "should the Leafs bring back Luke Schenn?", and/or "should the Leafs bring back James Reimer?" phase.
Now that the Schenn one has happened and James Reimer has put in the work to make sure that no one wants to see him around the league ever again, it's time to add a new name to the Leafs redux list — and I suggest it should be Connor Brown.
Just four games into last season Connor Brown had an ACL injury that shut him down for the entirety of the 2022–23 season. This was after what was already some declining performances in Ottawa, and now at 28, it seems that Brown will be looking for a show-me deal that allows him to make a case for bigger things.
What better place for that than where he had his initial success? Toronto.
Brown's initial decline in Toronto seemed to stem from his movement further down the depth chart and being forced into defensive and checking roles rather than allowing him to find a place that could also benefit from his finishing ability. Upon moving to Ottawa he rebounded with his second 20-goal season, and even managed to finish 17th in Selke voting.
The following season saw his role increase largely out of necessity and with fewer skilled player options in the Senators' lineup Brown's offensive production dropped. Washington thought that Brown was still worth a second round pick to see if he could rediscover that aspect of his game on an offensively deep roster in need of defensively responsible forwards, but the Capitals never got the chance to see if Brown could deliver.
Connor Brown is by no means "the answer" to any of the Leafs needs, but he is part of a potential answer. He's a forward that can play readily throughout the top nine as needed. He can offer up some defensive responsibility to the Tavares line or he can part of the secondary scoring solution on the third line. He's not a heavy hitter, but he can be an agitating presence at times and won't shy away from scrums. He doesn't solve any toughness quotient, but he doesn't hurt team toughness.
What is most appealing about Brown is his potential to be cheap and come with some upside. The fact that he has a history with Matthews, Marner, Nylander, Rielly, etc. seems like a plus and should put him ahead of other top nine forward options like Miles Wood, Erik Haula, etc. who might all be due for larger paydays largely due to having played last season.
Toronto will need to be somewhat active in free agency and with a limited number of 20 goal scorers (8), and only 23 players with points per game at 0.50 or better, options are limited. Betting on Brown seems like a step in the right direction and shouldn't come at a price that makes you feel too bad if it doesn't work out.