Signing Patrick Kane does not make sense for the Toronto Maple Leafs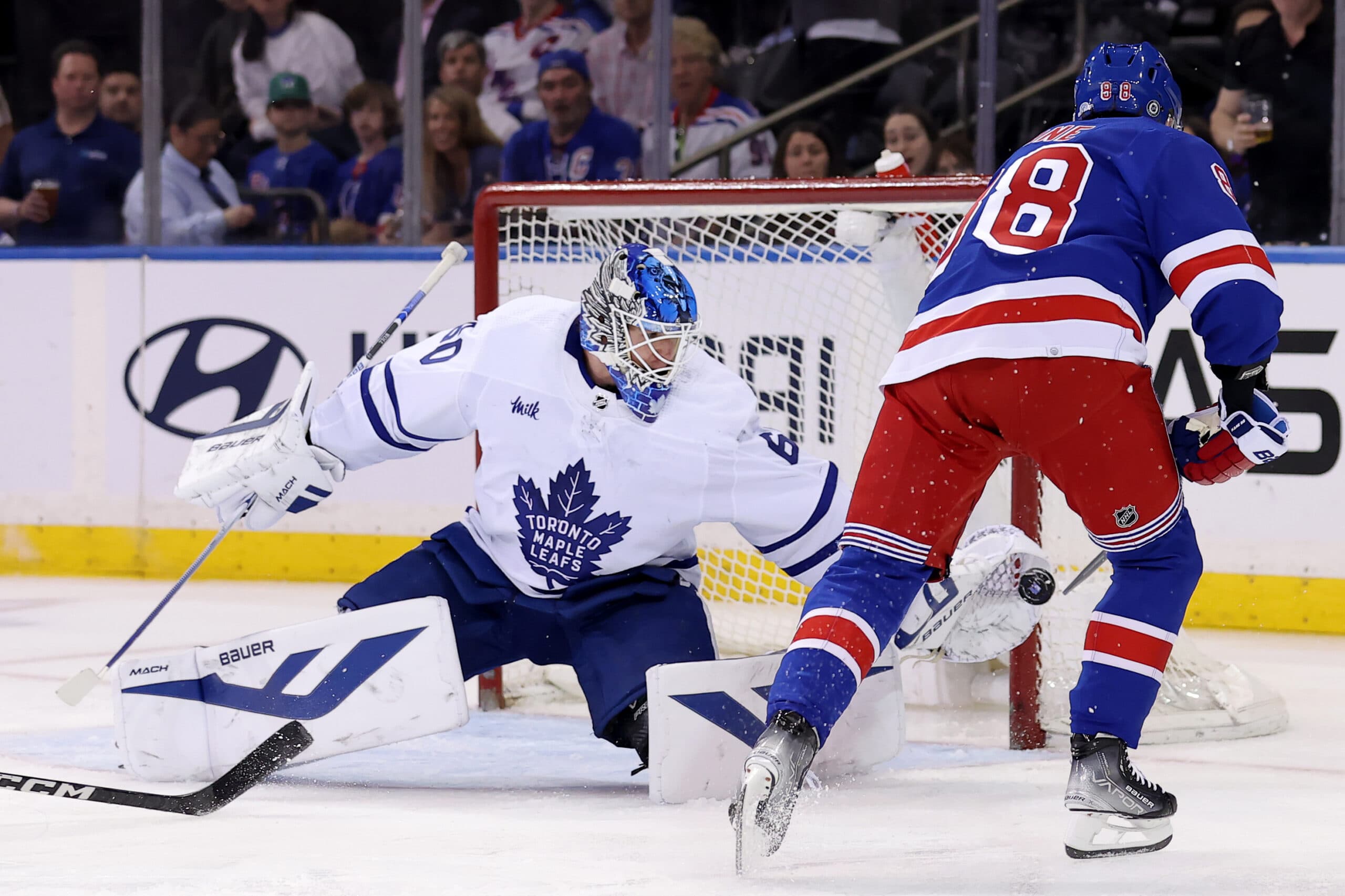 Photo credit:Brad Penner-USA TODAY Sports
For anyone who needs to hear this: Patrick Kane is not a good fit for the Toronto Maple Leafs, and they should stay away at all costs.
Salary cap issues aside, it wouldn't make much sense to pursue the future Hall-of-Famer once he's good to go following a lengthy recovery from offseason hip surgery.
Earlier this week, news surfaced that Kane's progressing ahead of schedule, and on top of that, it sounds like he could have interest in playing for the Detroit Red Wings. While it would suck to potentially have him in the Atlantic Division, at this point, he's not what the Leafs should be targeting moving forward. I mean, just look how that stacked New York Rangers roster faired last spring. Yeah, not very good.
Due to the obvious, undoubtedly, the Leafs will be a rumoured team in the derby. That said, for a myriad of reasons, it just doesn't make sense. For starters, they need to shed cap before the puck drops on October 11th. It goes without saying but they're in no position to add a sizable cap hit, regardless of who the player is. Additionally, even though he's coming off serious surgery, Kane's contract won't be for league minimum —if you catch my drift.
Once they get their ducks in a row cap-wise, there's no question the Leafs should be prioritizing the back end moving forward. And knowing his track record, I'm sure Brad Treliving is well aware of that. If there's one thing I could see drastically changing over the next few seasons, it's Toronto's blue line. For context, go look at Calgary's d-corps, then compare it to what Toronto currently has. That said, there's no proven formula as either the Flames or the Leafs have done much substantially in the postseason in recent memory.
Move along, Patrick Kane.