Simmonds in, Benn hurt, Samsonov practicing: Leafs practice notes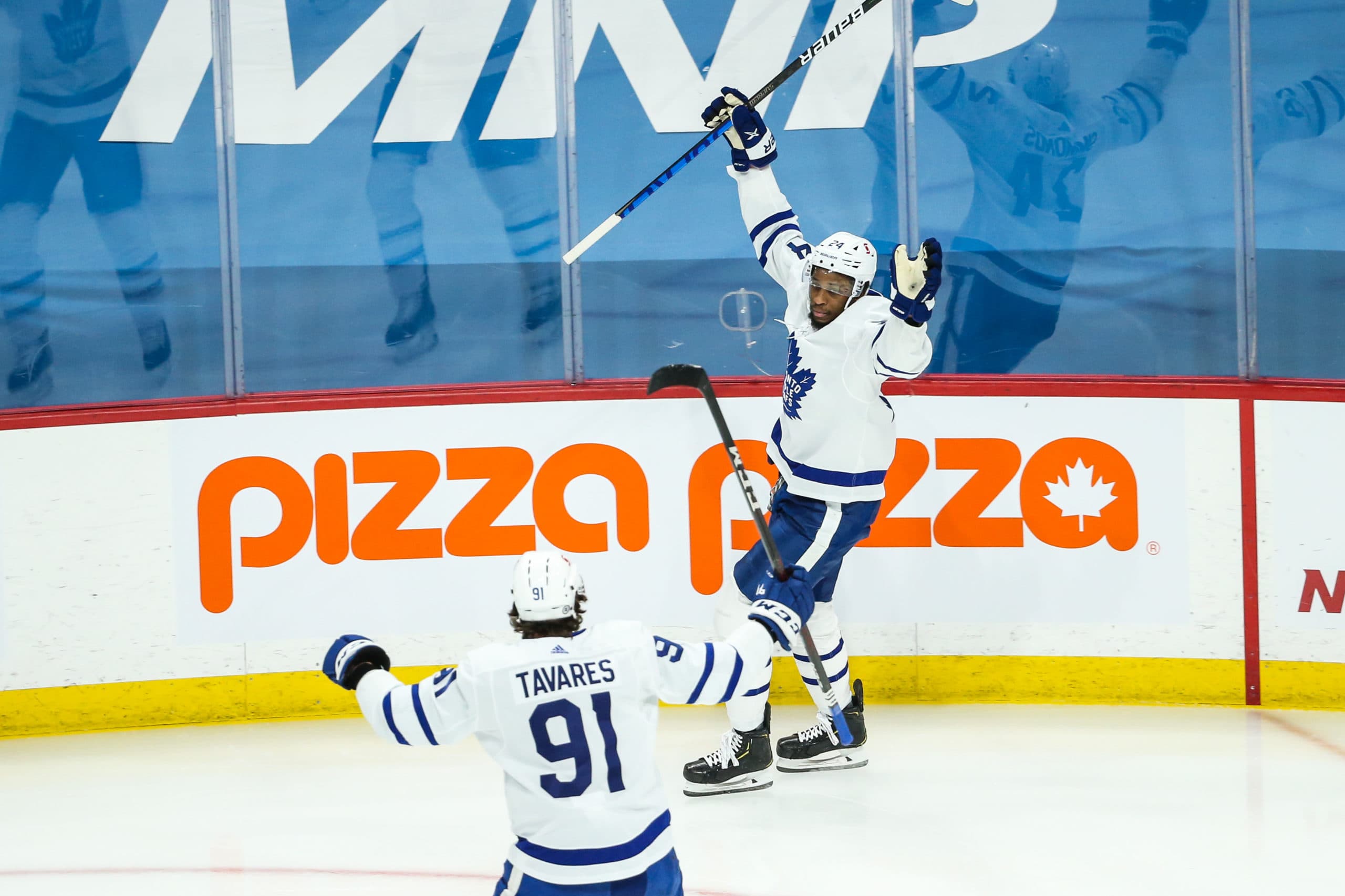 Photo credit:Terrence Lee-USA TODAY Sports
To celebrate defeating the unbeatable Devils, the Leafs are actively choosing to go into Minnesota with a less offensive driven lineup than the one that only scored two goals. I mean, far from me to criticize the 5th best team in the NHL at the moment, but that's exactly what we're going to do with our first note from practice.
Robertson was given 10:22 of ice time against the Devils, and that resulted in zero points, zero shots on goals, and one hit. Not the most compelling case for keeping Robertson in the lineup, but there is understandably a bigger payoff from keeping Robertson in the lineup over Simmonds. Or at least you could make a case for going back to Malgin.
Simmonds has played just four games this season, and it feels like he's coming in specifically because of the Minnesota Wild's acquisition of Ryan Reaves and the fact that he'll be looking to make a case for helping out his new team.
As much as I'd like to see either Robertson or Malgin over Simmonds, it's been a while since Simmonds has played and if you are going to play him, it is in these situations and perhaps it showcases Simmonds to interested team that will acquire him and play him.
It's also important to note that Simmonds not being sent down means the Leafs have 14 forwards on their roster, and 8 defensemen. With Jordie Benn not in practice, it's safe to assume he's out for Minnesota.
Timmins is fresh off his conditioning stint with the Roadrunners and would require waivers to be sent down to the AHL. While Timmins would certainly be a helpful option for the Leafs, the lack of hockey he's played and being on the ice with the Leafs for the first time probably means that he doesn't find himself into the lineup, and Victor Mete will be replacing Jordie Benn. That's certainly unfortunate.
The Leafs have been insistent that Samsonov won't be playing on the road trip, but getting him back into regular practice work is a good sign. I would have figured that Murray would have been the starter against the Penguins on Saturday rather than the Friday night game against the  Wild, but it sounds like he could get both. That seems like the opposite of load management when it comes to Murray.
Some mild praise for the lines that are largely going to be criticized for the addition of Wayne Simmonds. Calle Jarnkrok on the 2nd line is something I've wanted to see and if Nick Robertson sitting is what has led to that, it's doable for a game.
Holmberg seems to be getting an increasingly tougher hand from Keefe, and wonder if he's testing him on purpose, to see how capable he is of driving his line.
The Mete-Hollowell third pairing is scary and pretty much requires every other defenseman pushing a 20+ minute workload, and some help will probably be required from Marner as well.
Sigh. Week to week.