Some new lines and new gear at the Maple Leafs practice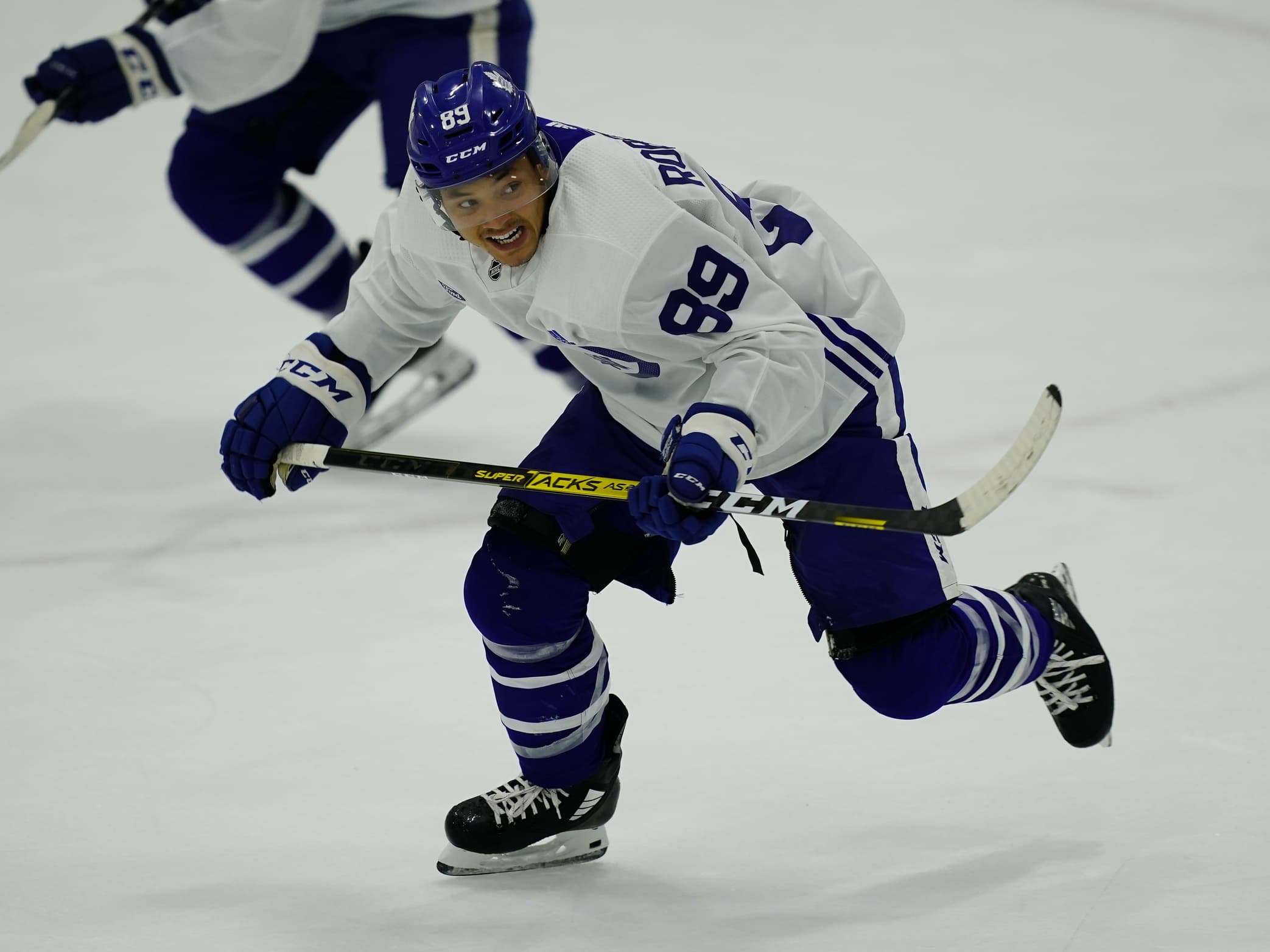 Photo credit:John E. Sokolowski-USA TODAY Sports
Things are a bit shaken up this morning at Leafs' practice as we're seeing some new forward lines and defensive pairings today.
The Leafs giving Nick Robertson in the top six is the first thing we'll touch on here. Given the style of Robertson's game and the Leafs' need to find a suitable 2LW this makes some sense. Whether or not this is the best move for John Tavares who is struggling with his own goal production, or whether this is turning the second line into a defensive black hole remains to be seen. It's likely that Kerfoot will still be taking some shifts with that line as well given there will be some desire to shelter Robertson. It doesn't hurt to try this out (again), but temper expectations.
The next thing of note is the return of Ondrej Kase to the Leafs practice, and that's making for a crowded third line. If Kase is good to go, that means either Engvall or Mikheyev need to be bumped, and most likely it will be Engvall. That could mean that either Engvall or Simmonds sit if Kase is healthy enough to play, and of course, that could mean Engvall is on the fourth line.
While we're looking at these lines, it's hard not to feel good about that being the Leafs fourth line and having someone like Simmonds or Engvall end up as a healthy scratch despite their play not really warranting it. If Robertson can make a case for staying with the Leafs, and if Toronto looks at an upgrade at the trade deadline, it's very likely Toronto can roll four lines without much concern.
Looking at the defensive pairings, it's always nice to Liljegren get another shot with Rielly, especially after it's safe to say the Rielly-Sandin pairing didn't exactly pan out.
With the Heritage Classic just over a week away it's not surprising to see some of the full kit making an appearance at practice. I have to say I'm more excited about the socks and pants than I was about the jersey. Hopefully it will all look good on the ice.
The Mac Hollowell recall
As of now, it's not clear where Hollowell fits in with what the Leafs are doing. With Rasmus Sandin out today, he could be an injury/illness replacement for Sandin in the short term, and give Hollowell a couple of days worth of pay in the meantime. The Leafs generally don't announce their recalls unless they have some intention to use them, but with Hollowell up, that also puts the Leafs at 24 players on their roster, one over the limit. Something will have to be clarified at some point today, although it's probably not as exciting as we want it to be.
Nick Barden has more on Hollowell here:
If the Leafs are intending on using Hollowell at some point, he'd be a very interesting sheltered offensive option for them.