Spending the Leafs LTIR cap relief on defense: Rumours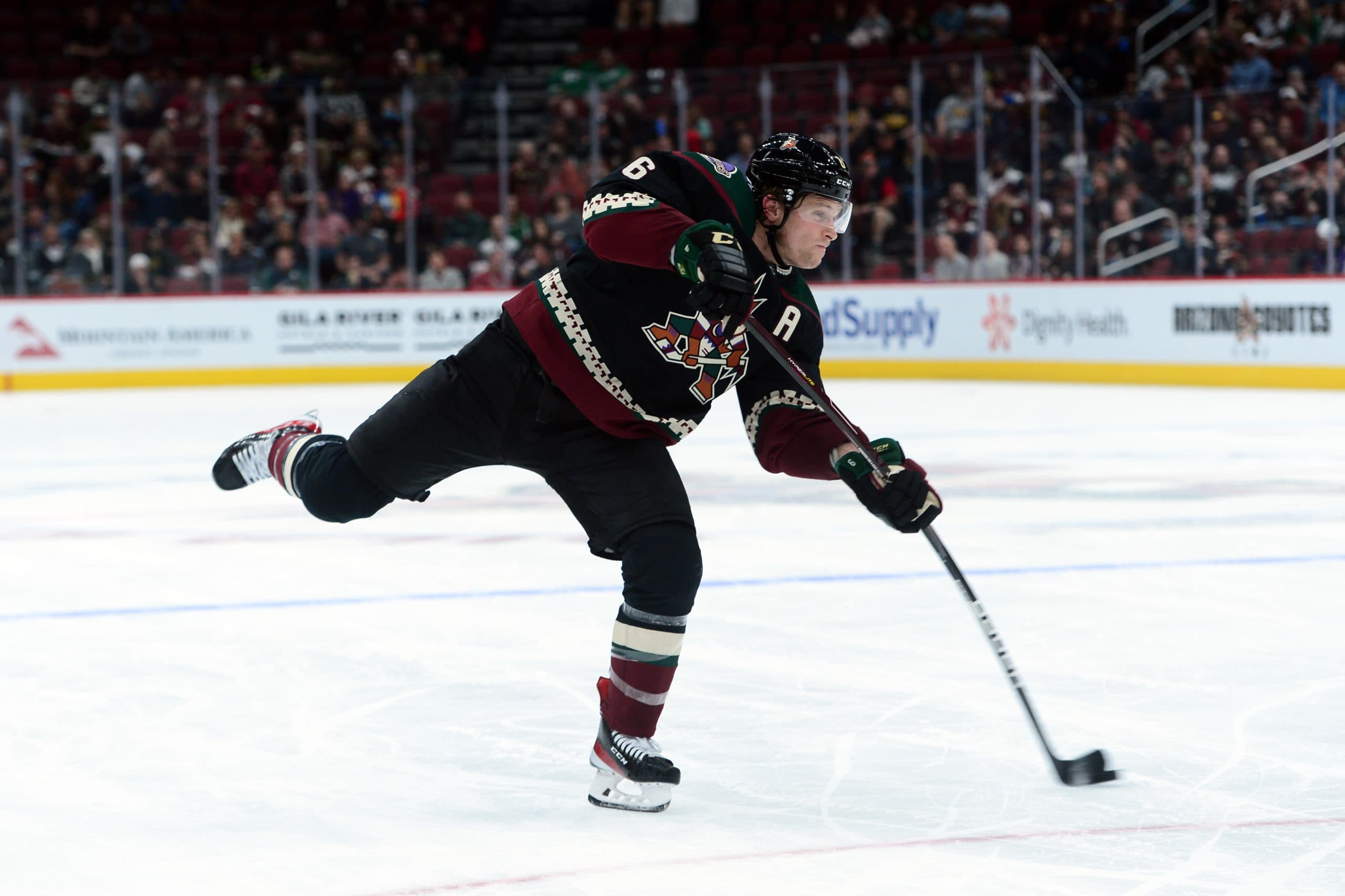 Photo credit:Joe Camporeale-USA TODAY Sports
It's not yet confirmed that Jake Muzzin is out for the year, but the media (ourselves included) have decided to start spending the cap relief money for Kyle Dubas even though he hasn't asked anyone to. It's important to note that some of that cap relief will already be spent thanks to the Leafs always being a little bit over the cap without LTIR this year, but the Leafs are still likely looking at an easy path to $4.5M of available relief using a 21 player roster, or if they wanted to waive Justin Holl and go with a 20 player roster the Leafs would have the full $5.6M of cap relief from Muzzin at their disposal. This is all before considering salary retention or sending money/players out in the trade as well. Basically, it seems like any player is fair game at the moment for the Leafs and that's a dangerous way to let this market think.
Frank Seravalli suggests six defensemen for the Leafs…
John Klingberg
Vladislav Gavrikov
Matt Roy
Carson Soucy
Nick Jensen
Dmitri Orlov
Matt Dumba as an honourable mention
I'm going to start off by saying I'd much rather see the Leafs take the Muzzin cap relief and put it toward a high end forward, but since Frank is looking at defensemen that's what we'll talk about here.
John Klingberg is following up an underwhelming year with a bad start to this season as well. With a $7M AAV that would only be halfed down to $3.5M, he doesn't offer a ton of appeal for the Leafs, who probably aren't looking to replace Muzzin with a wishy-washy offensive defenseman.
Orlov and Jensen are interesting as they would give Samsonov a familiar face in front of him, and Orlov as a fellow countryman is an added bonus. That said, Samsonov didn't do particularly well behind the Caps defense, so this might not be a selling point. The Caps are likely still trying to get back into a playoff spot, but if they are forced to sell, Jensen has some appeal as a buy-low option. I'd also wonder if a change of scenery swap of Jensen for Engvall or Kerfoot could occur, as the Caps are looking for forwards.
Carson Soucy has been and always will be a favourite target of mine, but with the realization that he's a really good 5th defenseman and when needed, he can serve pretty well as a 4D too. He's a little pricey for that, but he is one of the better shot suppressors on this list.
Matt Roy has a solid contract with term and with the Kings doing well I can't imagine why LA would trade him. If they are shopping him the Leafs should stick with their tradition of reaching out to LA for midseason help.
Of the players on this list, Gavrikov plays for the team that most clearly should be sellers. They certainly don't need to be in a rush to sell, but if the Leafs are looking for a shutdown type that will potentially give them what they've been missing defensively in the playoffs, Vladislav could be their guy. The appeal of Gavrikov is based on solid results in previous seasons as this year he has been one of the biggest disasters on the Blue Jackets. If Toronto thinks they can get him back on track, cool. I'd just hope they wouldn't pay a premium to find out if they can.
As for Matt Dumba, well… it's rare we get this far into a season without someone suggesting Matt Dumba to the Leafs. There isn't really a numbers case to make for Dumba. There really isn't an eye test case to make for him either, but instead, there is the excitement of wondering if a change of scenery gets him playing up to his full potential.
No rush on Chychrun or Karlsson
When it comes to Karlsson, there is a lot of appeal to bringing him in because he's one of the best offensive defensemen to ever play. He's pricey, but if salary is retained he becomes an intriguing target even if he's not the archetype the Leafs are most likely to pursue. If I was the Sharks I'd probably try to sell high on him as soon as I can, but he's not an easy player to move in season.
When it comes to Chychrun, the price that Bill Armstrong is asking likely means that a lot of teams want to see what Chychrun looks like after an eight month absence before they are ready to pay an absolute ransom for a young player with a great contract.
As great as Karlsson is, I don't want to see him in Toronto because frankly I don't think I can endure the narrative that will build around him as an older, expensive player who isn't great in his own end.
Chychrun could be a fit in the Leafs lineup but let's see a month or two of what he can do before revisiting his health and current skill level.
More salary cap increase talk
While there is nothing showing that this is more certain to happen, it's worth revisiting the realities of the Leafs cap situation and remembering how every dollar will help.
When it comes to important contracts that will take effect next season the Leafs are looking at deals for Michael Bunting and Ilya Samsonov as the two most significant players. Both would eat up a good chunk of the available space created by the likely departures of Holl, Kerfoot, Engvall, and Kampf. (Maybe I'm being premature with including Kampf in that group, but there is a finite amount he can be paid and someone very well could go over it in free agency.)
The Leafs will also likely rid themselves of Jake Muzzin's contract permanently either through LTIR or with the fact that the number of teams he can be traded to increases after this season. And while it's hard to imagine the Leafs being able to move Matt Murray's salary, there is always the possibility he is relocated too, but we'll assume he's Toronto's for next season too.
With Muzzin gone, the Leafs would be looking at about $16M to sign 10 players including Bunting, Samsonov, and replace Muzzin, Kerfoot, Engvall, Kampf, and Holl. Seeing the cap inflate with an extra $2.5M above what was initially expected certainly helps a little more, but by no means leaves the Leafs in an easy situation but improves the situation slightly.
While the Leafs find themselves in this position almost every year and Toronto ends up icing a competitive team every October, it still is interesting to see that even with a nice bump in the cap the Leafs won't find themselves completely out of the woods. It's also worth noting that these conditions apply to half the teams in the league so there is motivation to make the salary cap rise.