Taking a pulse check before Game 5 of the Leafs and Canadiens
Photo credit:John E. Sokolowski
It's understatement time. This series has had it's ups and downs. It's mainly been ups, but the injury to John Tavares is certainly one hell of a downer, and we could have probably done without the Nick Foligno injury too. The reality is outcome wise, the series is very much on track with how people predicted it to go. Our very scientific poll, and TLN contributor predictions all leaned heavily towards this being a 5 or 6 game series with the outcome favoring the Leafs, and here we are, heading into Game 5 and the Leafs have a chance to defeat the Habs in a playoff series for the first time since 1967, and even more importantly, it's a chance for the Leafs to move beyond the first round of the playoffs for the first time since Pat Quinn was behind the bench. Maybe the Leafs haven't slayed their dragon yet, but they are at least slaying Orcs, or angry wizards, or something.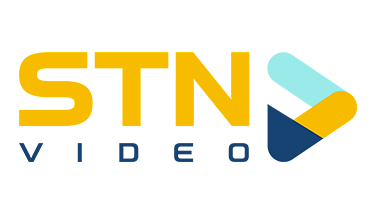 It's in that spirit that we check on the Leafs, and see what has impressed us so far, and what is something that needs to be addressed (wonder if the powerplay will be mentioned.) Here's what the TLN crew had to say…
Dylan Murphy:
After a season in which the top line dominated and the depth was lambasted for a lack of scoring threats, the Leafs' top line has scored just 1 goal in the series, and yet, they're up 3-1 in the series. The depth players have come up huge and the new-look second line of Nylander, Kerfoot and Galchenyuk have driven play in the absence of Foligno and Tavares. It's going to be difficult to break up that line once injuries heal up.
An area that still needs improvement (as has been the case for most of the season): the power play. They have connected on a few goals through 4 games, but their deployment and system is still flawed, especially in the zone entry and set-up. I'd like to see Nylander and Marner swap units for a game, just to see if that little shakeup can get them going, but everything else about the team is rolling, so to quote Joe Thornton "I got no stress man."
Joseph Zita:
One thing that has impressed me a lot with the Maple Leafs so far through this series against the Canadiens has to be their penalty kill. This team was never known as a good defensive team. However, fast forward to this season with a much-improved defence and they're one of the best defensive teams in the NHL limiting opponents to a low amount of shots, slot shots, and ultimately allowing less than 3 goals per game. Although in the regular season their penalty kill was always middle of the pack and then dropped to the 20s in league standings at one point. But in this series, it's like it's rejuvenated and they have been absolute dynamite on the penalty kill so far, limiting Montreal to barely any shots and making it difficult for them to enter the zone and if they do enter the zone they have trouble setting up and Toronto clears the puck relatively fast. One thing that the Maple Leafs still need to address is kind of their power-play but at the same time, their power-play has looked pretty good even if they don't score, but at the same time there are times where they abuse the drop pass too much and they waste up to 30 seconds just trying to enter the offensive zone when they can just maybe try a different way to enter the zone. To be honest, in my opinion, they don't really need to address anything major unless it's something small and I've missed it. The Maple Leafs have outplayed the Canadiens in every game so far this series and have looked very good. Special teams are somewhat starting to click again, they're limiting Montreal's chances to score off the rush where they do most of their damage, and they're getting scoring from all four lines too, especially from the blue line.
Mark Norman:
I know Montreal is not the most offensively-talented of teams, but I've been really impressed by the Leafs' tenacity on defence and limiting of chances. Montreal's Grade A chances have been few and far between, and when they do break through Campbell has been there to shut things down. I'm extremely impressed by the team's puck retrievals, which are far and away better than what they were under Babcock, and the team's forwards are doing an excellent job of supporting their d-men to get the puck out of the defensive zone. Things seem to have clicked and everyone seems on the same page. It's really encouraging to see.
Michael Mazzei:
I have enjoyed watching the Leafs excel at "low-event" hockey. By that I mean defensive slugfests where the middle is clogged up and the opposition has minimal chances to get dangerous looks. It's not an easy thing to pull off regardless of the opponent, but the Leafs have done well in that regard against the Canadiens and it's part of the reason why they are a win away from their first series victory in nearly two decades. It goes without saying but the one thing that should still be worked on is their execution on the power play because while the puck movement has gotten much better, they have only scored four goals on the man advantage and that can be improved. It will go a long way towards improving their chances of making this playoff run last longer.
Scott Maxwell:
This is going to be no surprise coming from me, but William Nylander has definitely impressed me the most on the Leafs in this series. With Tavares out of the lineup, Nylander has stepped up and carried that second line, and even if he didn't have a goal in every game, his play is still very noticeable, and his impact has helped this Leafs team to a 3-1 series lead despite the first line combining for only one goal so far this series.
As for what needs to still be addressed, it's hard to say right now because it seems like everything is going relatively well, but it'd be nice if they could not sit back in the third with a lead and stress me out. It's fine against the Montreal Canadiens, but more potent teams like the Lightning and Avalanche will probably make them pay if they keep doing this.
Jon Steitzer:
It's hard not to look at what has been a positive difference for the Leafs and not hang a lot of it on Jack Campbell. There is absolutely a big difference with having a hot hand in net and while the Leafs have been rolling, he's kept them a float every time the foot has come off the gas or while the Leafs are still looking for their keys.
The slow starts for the Leafs throughout the series are probably the most concerning thing for me, and while they haven't necessarily looked bad in the first period, they haven't taken control of the game early either. There is something to be said for playing against an older Montreal blueline and exhausting them in the first so you can run amok in the second on the long change, but the Leafs have the talent to put the dagger in early, and that's something I'd like to see more of.
Give us your thoughts. What stands out for you in the first few games. Let us know in the comments below.