The best free agent options for the Leafs are the RFAs who weren't qualified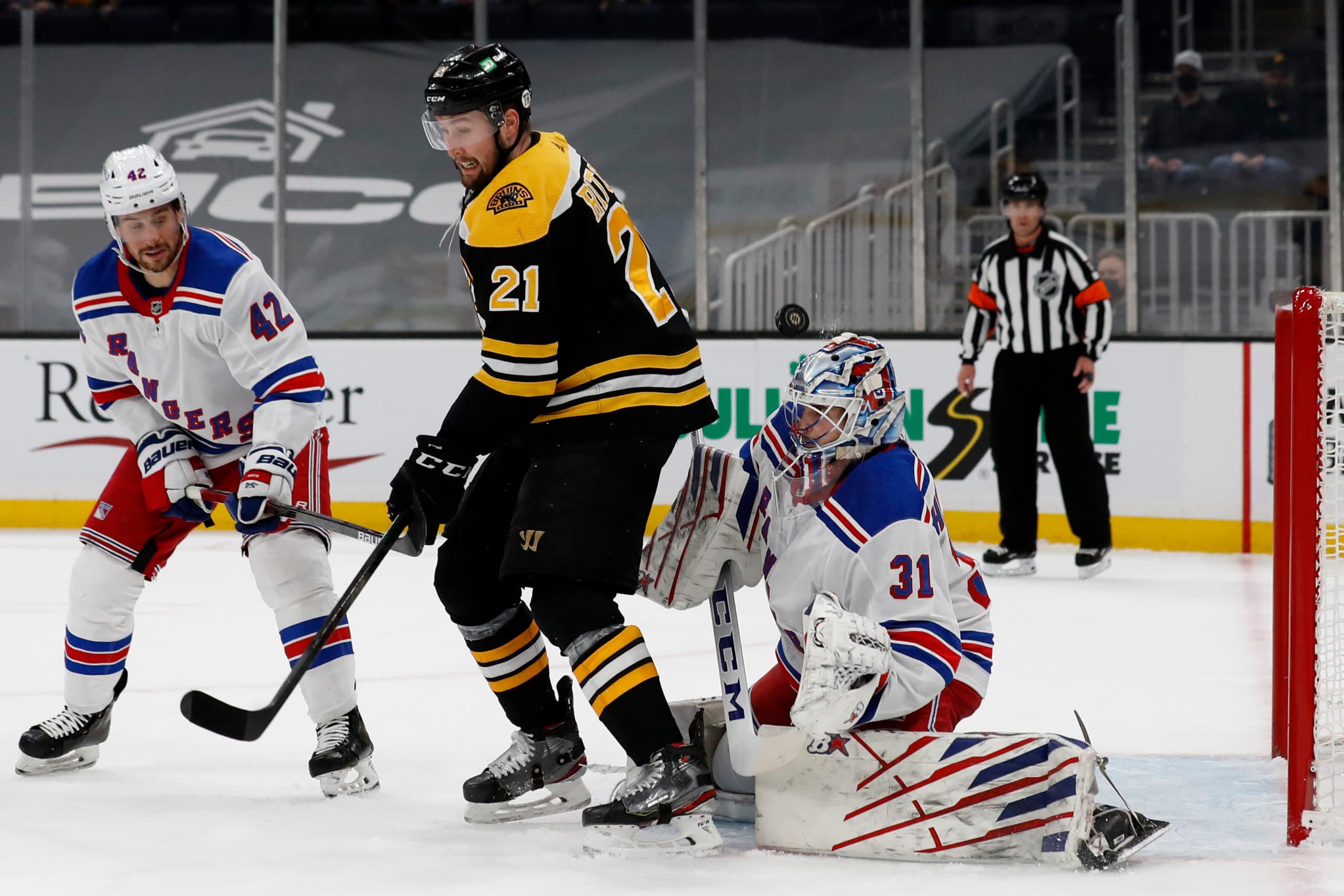 Photo credit:Winslow Townson-USA TODAY Sports
In the past few seasons the qualifying offer deadline has become an increasingly important day heading into free agency. The tougher guidelines around arbitration has forced some tough decisions on cash strapped or cap tight teams, and produced some of the most intriguing names in free agency. Today might be the best haul of unqualified free agents we've seen, and for a team like the Leafs that is wanting to remake their forward group, this is a potential windfall as some of these players address significant needs.
Let's start with the name we've all heard way to much about over the past few years.
@Nick Ritchie -W
You can't teach size, and that's been the drawing factor for many Leafs fans and for some time. He's a beefy boy, with some hands, as he picked up 15 goals last season. That's undoubtedly what the Bruins were worried about driving his arbitration case and why they had to cut him loose at the 11th hour heading into free agency.
Ritchie won't come as cheap as his $1.5M cap hit last season, but his combination of size and hands that rightfully put him in the top nine forward group on pretty much any team in the league warrant bringing him in on a multiyear deal.
Finally Leafs fans wouldn't have to choose between having Nylander or Ritchie, we could enjoy both.
@Pius Suter -C/W
I Think I'll let you take a look at what our own Earl Schwartz had to say about Suter before he enjoyed a breakout rookie season for the Blackhawks this year. He's more than capable of playing in the top six as a center, which gives the Leafs some options come injury time. He can be moved to wing if needed as well.
@Ondrej Kase -W
One of the darlings of hockey stats twitter, Kase has had a bad run of injuries throughout his career, and there really isn't any reason to believe that coming to Toronto will magically change that misfortune. He does potentially come in at a better price than other players like @Mikael Granlund who play a similar game, and if the Leafs feel comfortable with their depth, Kase could be someone who they can work with despite being hurt.
@Jujhar Khaira -C/W
If the goal is for the Leafs to get tougher, Khaira could certainly help with that, as he's an incredibly high energy player when he's on his game. He has had splashes of offense too over his time in Edmonton, and enough speed to keep up with the play.
Khaira's numbers are a bit underwhelming, but those numbers are consistent with a player who didn't have an opportunity to play with either Draisaitl or McDavid, and given that the Oilers were an unwatchable trainwreck when they weren't on the ice, Khaira is probably equal parts responsible for/victim of that. If Khaira is given better linemates to work with, he could be a strong physical presence for the bottom six.
Jack Kopacka -W
Kopacka wasn't qualified by the Senators, and while he isn't really a threat to make the NHL anytime soon, he did play for the Soo Greyhounds, and could be of interest to Dubas and Keefe for having in the Marlies system. I wouldn't put him in the same group as anyone else on this list, but felt he's worth mentioning because he's the one name I could be right about.
In addition to these names, there are other usable players like @Ryan Donato, @Danton Heinen, @Mark Jankowski, and @Julius Honka that could be worth exploring, provided they can fit into roles at the bottom of the Leafs roster.
While this might not be a the flashiest list, it might be the most beneficial to a team like the Leafs that wants to have the best possible bottom six forward group, but doesn't have a ton of money to spend on it. At the very least it adds to some of the intrigue leading up to noon on Wednesday.