The Best of the Leafs player availabilities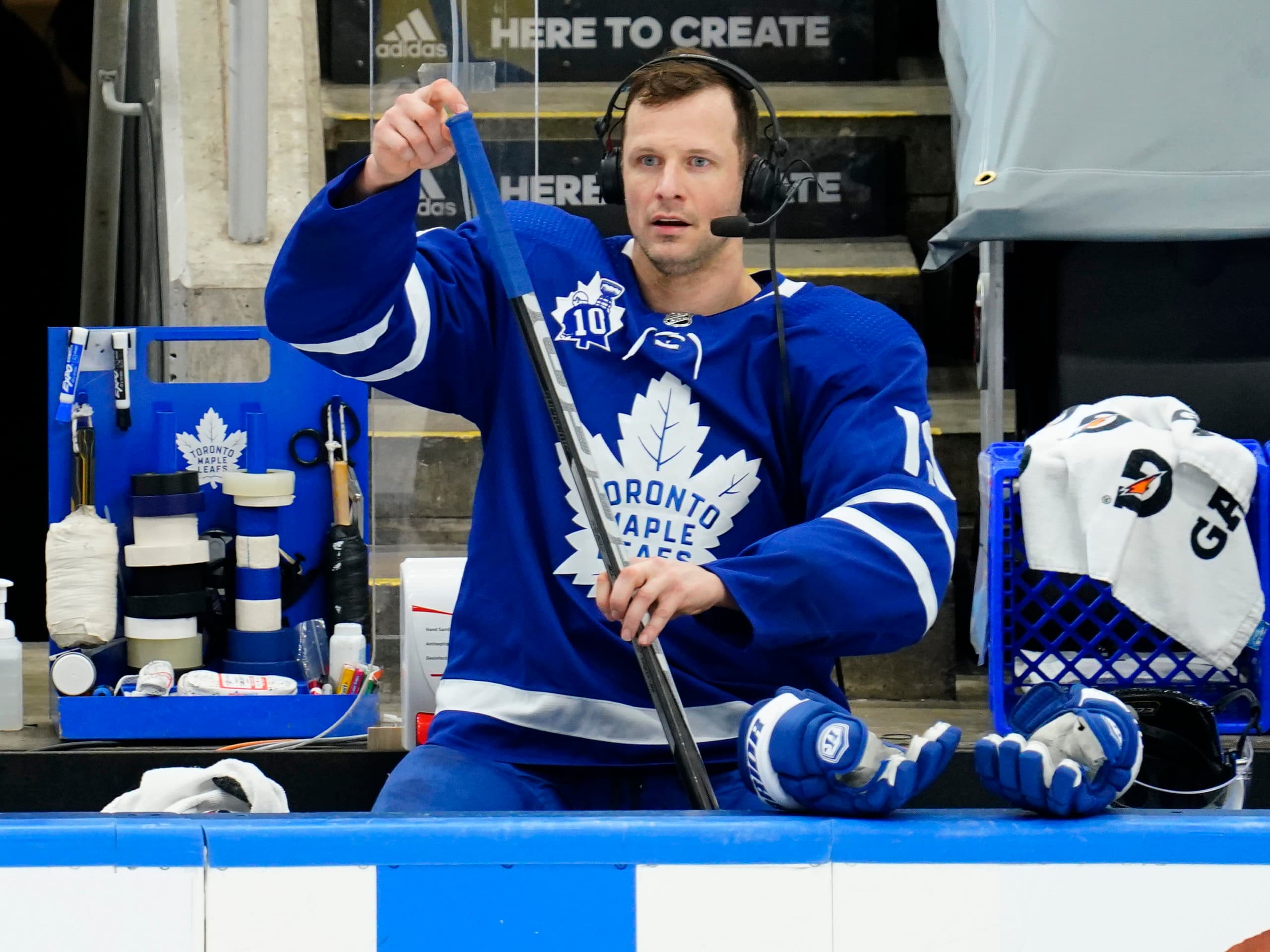 Photo credit:John E. Sokolowski-USA TODAY Sports
It's got to be a tough day for the Leafs, but one they've in some ways brought on themselves. And while there is a need for tough questions and big asks of them, having the day filled with the same nonsense questions about Mitch Marner getting carjacked is not something I expected. Thankfully the Leafs chose not to make him available today, as answering questions about that while also dealing with the playoff shortcomings of the team would be a little much.
Anyways, as usual hockey players didn't say a whole lot, but here's the best of what they gave us.
It might not be the most impactful thing for the 2022-23 Leafs, but it's a question many of us had. What's next for Jason Spezza. We at least now know that he is certainly a Leaf or nothing next year, and honestly who can blame him for wanting to take some time to make up his mind. With only five points to go until 1000, I sure hope he comes back and gets that important milestone, and even more so hope that he can be a part-time player for the Leafs next year, allowing him to end his career with a proper playoff send-off.
Giordano's enjoyment and excitement around the Leafs is encouraging as he'd be a great player for the Leafs to bring back if they can get him at a team friendly price. The biggest problem being that the Leafs really don't have much wiggle room when it comes to signing even their current players, and some shuffling will need to take place. If Giordano is back, it seems reasonable to expect that one or both of Muzzin and Holl could be on the move this summer.
There's going to be no shortage of Nylander trade talk this summer. He's the most polarizing of the big four that doesn't have a complete NMC, his $7M contract is reasonable, but one that allows the Leafs to explore other directions more freely, and there seems to be a desire for something big to happen. Personally, I'm not onboard with moving Nylander, but think the Leafs are in a situation where they have to entertain ideas they previously weren't open to.
Coming out of Muzzin's last injury stint and into the playoffs Jake looked pretty good. It's probably in the best interest of the Leafs to explore the idea of moving on from Muzzin as well, but at least if he's returning he should put up a better year than this one.
Jack Campbell also said he loves Toronto. His injury status adds to some concerns for his future, and how the Leafs approach their goaltending situation heading into next year is going to be one of the ongoing summer stories. Elliotte Friedman reported the Leafs offered Campbell a 3 year, $2.75M AAV contract, and honestly the Leafs should stray too far from that number. They'll need some money left over to figure out what to do with the likely replacement of Mrazek.
That's it for the player "highlights". What Keefe, Dubas, and Shanahan have to say is going to carry significantly more weight and set the tone for what to expect in the offseason.