The case for and against the Leafs reacquiring Phil Kessel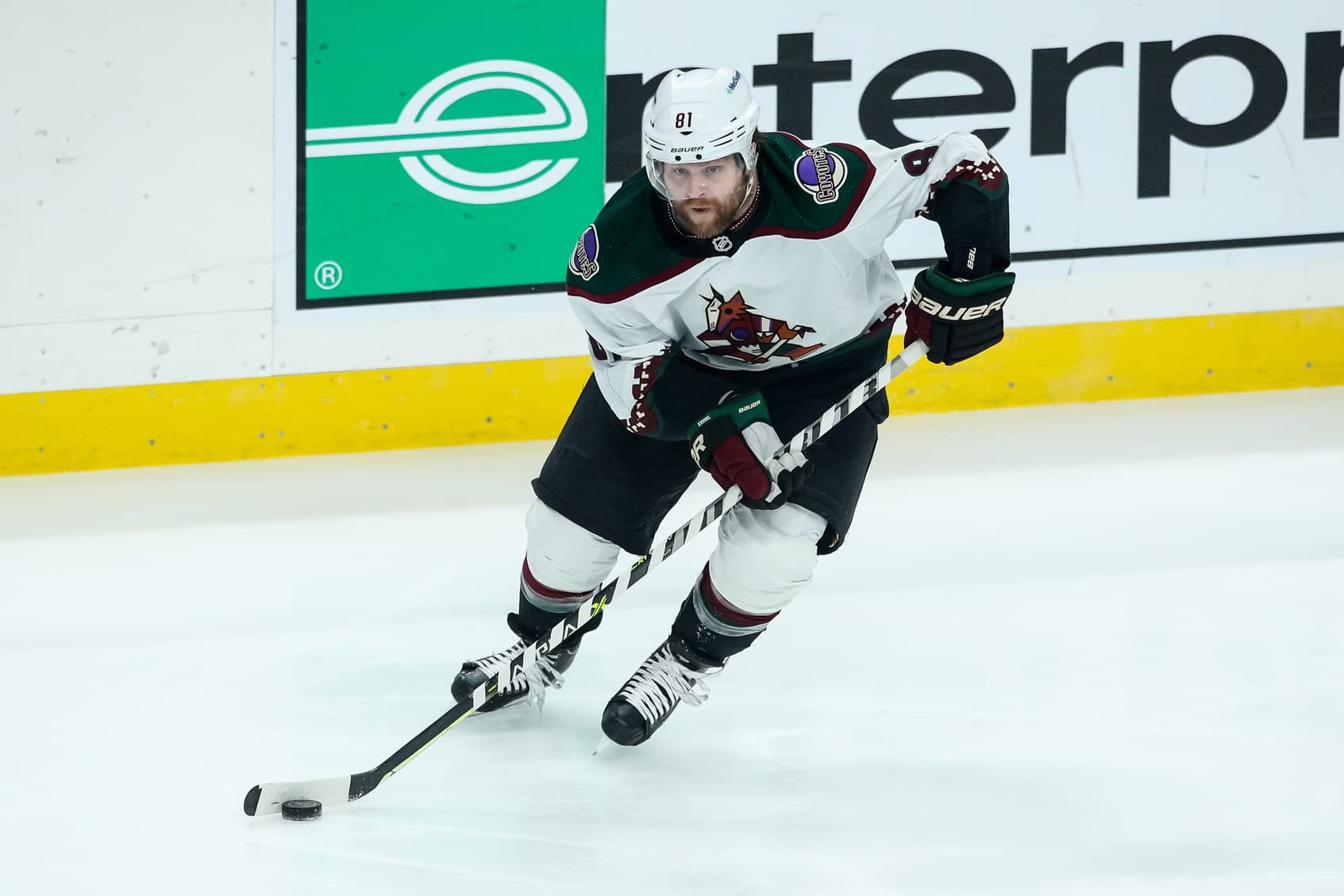 Photo credit:© David Berding-USA TODAY Sports
Few players in team history have garnered quite a mixed reputation amongst the fanbase the way he did in the six seasons he donned the Blue and White.
His talent was undeniable, highlighted by him scoring 394 points in 446 games as a Leaf and leading the team scoring every season he played in Toronto. But he arrived with lofty expectations stemming from the trade that brought him to Toronto in exchange for two first-round picks that became @Tyler Seguin and @Dougie Hamilton.
The Leafs only made the playoffs once throughout his stay, and a large portion of the blame for the constant losing fell on him because of his perceived lack of work ethic. Because of his high-profile role, he was forced into the spotlight where
he looked completely out of his element and flabbergasted
. So by 2015, he was shipped off to the Penguins where we would go on to win two Stanley Cups, thus closing the chapter on a wasted six years with one of the most gifted snipers in NHL history.
The
reputation surrounding Kessel in Toronto
has not gone away, even despite him proving to be a key component on a Cup-winning team. But a lot has changed in nearly seven years since the last time he played for the Leafs and this raises two questions. Does it make any sense to bring him back? And if so, should they?
The case for
As stated before, the value that Kessel provides on the ice is obvious and Leafs fans should know what they will be getting from him if he returned. The primary difference between his last stint and this hypothetical new one is that he would be given a smaller role and wouldn't be the primary driver on offence, which could end up being vital to improving the secondary scoring even further.
So far this season, Kessel is on pace to post career-worst numbers for an abysmal Coyotes team that has scored the second-fewest goals in the NHL (ahead of only the Islanders). He has five goals, 18 assists, and 23 points in 33 games played, which is tied for second on the team lead. This is fairly impressive given that he has primarily played with @Lawson Crouse and @Johan Larsson, who both are not the most offensively gifted players.
Here are his underlying numbers at 5v5:
| | | | | | | | | | |
| --- | --- | --- | --- | --- | --- | --- | --- | --- | --- |
| PLAYER | CF% | FF% | SF% | GF% | XGF% | SCF% | HDCF% | HDGF% | PDO |
| KESSEL | 49.04 | 50.24 | 49.34 | 48.08 | 48.06 | 48.11 | 47.88 | 50.00 | 0.994 |
Given that Kessel is on a mediocre team that is anemic offensively and spending more time on their end, it's encouraging that most of these numbers hover around 50%. Most of the numbers across the board are also a significant improvement over the same stats a season ago (where he scored 20 goals). In simple terms, he won't be an anchor and will likely see these numbers improve on a more competitive team such as the Leafs.
In terms of his role, he does not need to be the primary driver of the offence this time around because the top-six is loaded with talent. Kessel would instead be primarily playing bottom-six minutes, almost exclusively on the fourth line with @Jason Spezza and @Wayne Simmonds, and could make that line difficult to defend.
Spezza and Simmonds have been an effective pair this season, but have yet to be slotted alongside a player who can effectively move the puck up the ice and drive possession the other way for a long stretch of the year. Kessel has long been effective at this, as evident by his 531 career assists to date. The line will not need to be heavily relied upon but could be a nightmare for the opposition's third and fourth lines to deal with. It's pretty much the kind of line that the Leafs should have iced with Kessel at his peak.
As a bonus, Kessel would slot in nicely on the second power-play unit and could be the key ingredient to making it even more lethal than it has already been. His ability to be a duel threat would be the perfect combination to make him the quarter-back of the Leafs' second unit.
Altogether, it would help solidify their secondary scoring and provide more insurance should the top stars go quiet in the playoffs once again. Kessel is nowhere close to the same player he was the last time he was playing for the Leafs, but there is still enough talent and skill that could prove vital to making their depth that loaded.
He has made the most out of a season that is likely to end in the Coyotes vying to draft Shane Wright, posting some decent offensive numbers and underlying metrics. So being on a talented team in a smaller role could prove successful for Kessel and the Leafs both down the stretch and in the postseason.
The case against
While all of that is enticing, the primary obstacle that would make a potential move difficult to pull off is his contract.
Kessel is in the final year of an eight-year contract he signed with the Leafs back in 2013, which carried an $8 million AAV. As part of the trade to the Penguins, Toronto agreed to retain $1.2 million despite it being on their books for the next seven seasons (
which I wrote a few months back was their worst contract on the team
). That means if the Leafs him back, his large cap hit would come with it and that is something they cannot manage.
It's not impossible to work around it as the Leafs have pulled off moves before where two teams retained salary before adding the player into their lineup. In the case of Kessel, that reduced salary would be combined with the retained cap hit that is still on the books. This would result in Kessel accounting for $2.9 million of the Leafs' cap space, which is hefty for a fourth-liner, but manageable for the rest of the season.
So knowing this is what the Leafs will need to do to squeeze Kessel until the lineup, it may result in the asking price from Arizona being too high for them to handle. Unless a package involving @Nick Ritchie, a prospect, and a mid-round draft pick is enticing enough, the Leafs would be better off looking internally or elsewhere for a player at a more affordable price.
Returning to where Kessel could slot into the lineup, the only plausible place is the fourth line. @Michael Bunting has looked solid on the top line, Alexander Kerfoot seems like the best option on the second line, and @Ilya Mikheyev's strong play means he will stay on the third barring any injuries. It might not be worth it to have a fourth-liner making $2.9 million when that money could be spent on players in the organization (ex: @Joshua Ho-Sang, @Nick Robertson).
Kessel also plays the right-wing, which is a position that the Leafs have so many options to choose from in their organization. While he has played stints on
left-wing in the past and found success,
I would imagine the Leafs would prefer to target a natural left-winger as supposed to one that would be playing on his off-wing.
Verdict
As cool of a story it would be to see Kessel make his return to Hogtown and leave a more positive impact on a team with aspirations of a deep playoff run, it does not make much sense for the Leafs to bring back their former star forward.
His talent is still there and has had a decent enough season playing for the lottery-bound Coyotes. And yes, he would help improve the secondary scoring playing primarily on the fourth line and the second power-play unit. But the fact remains that Kessel retained salary complicates matters and would make a trade that would bring him back difficult to pull off. Even if a trade can be worked out, it does not make much sense to bring in a veteran player that is $2.9 million against the cap playing on the fourth line when that money could be better allocated to a younger player with more upside.
The nostalgia in me would be thrilled to see Kessel come back and showcase the skillset he possessed during his peak years in Toronto. It would especially be a wonderful sight to see him play a factor in the team doing the damn thing.
Realistically though, I can't see how the Leafs would be able to pull this off. So their best bet is to look at other options that they can afford or within the organization.
All salary information unless otherwise noted is from PuckPedia.com.