The Dryden Hunt era may come to an end as the Leafs put him on waivers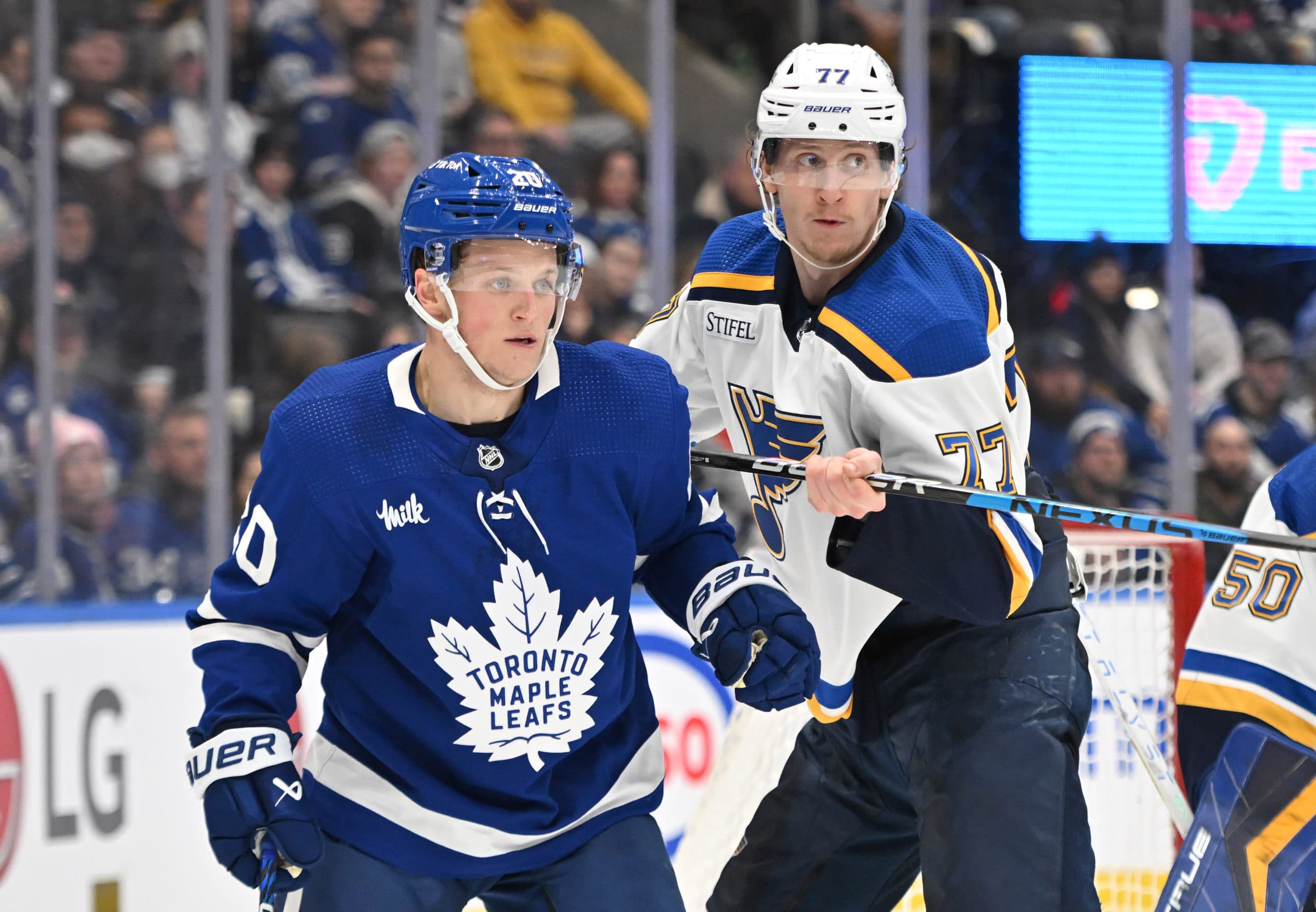 Photo credit:Dan Hamilton-USA TODAY Sports
There's no certainty that this is the end of Dryden Hunt. It's likely that TJ Brodie is ready to return and the Leafs need the roster spot.
The Leafs might have put him on waivers, but there are a plenty of outcomes that can come from that situation.
The first is the traditional Leafs vs. waivers outcome and that is that Dryden Hunt will be claimed. He's been in the NHL all season. It's been with three different teams, but he's had NHL staying power this year and with teams like Montreal, Chicago, Arizona, and Vancouver likely to leap into selling mode in the near future, Dryden Hunt gives them a player they can use now.
The next option is if Dryden Hunt clears, the Leafs could keep him in the NHL. He indeed serves a purpose, and Toronto would have the flexibility of being able to reassign him to the AHL if and when they are ready to do so without having to put him on waivers again, assuming it's in the next month.
Finally, they just send him to the Marlies if he clears. This seems like it is the most likely option. Dryden Hunt has been decent, but Bobby McMann is who the Leafs are curious about now and there is definitely some interest in getting Pontus Holmberg as well. He really shouldn't have been sent down, but the fact that Holmberg doesn't require waivers made him an easy option, but not the right one.
Dryden Hunt has one goal in his nine games with the Leafs, and was playing an average of 8:26 a night. In contrast, Bobby McMann had over 12 minutes at 5v5 last night and is seeing second unit powerplay time. Holmberg has shown more upside as well.
If Hunt does clear, he's decent depth that the Leafs can tap into come playoff time, if needed. If Hunt is claimed, the Leafs have another SPC to work with and will be sitting at 48 of 50 in that regard, that's getting close to actually having some flexibility down the stretch.
We'll learn Hunt's fate at 2pm ET tomorrow, but it's easy for the Leafs to shrug their shoulders and be good with any possible outcome. Just pour one out for anyone who has a Dryden Hunt jersey out for delivery.