The emergence of others around him made Sam Lafferty expendable: Leafs Morning Take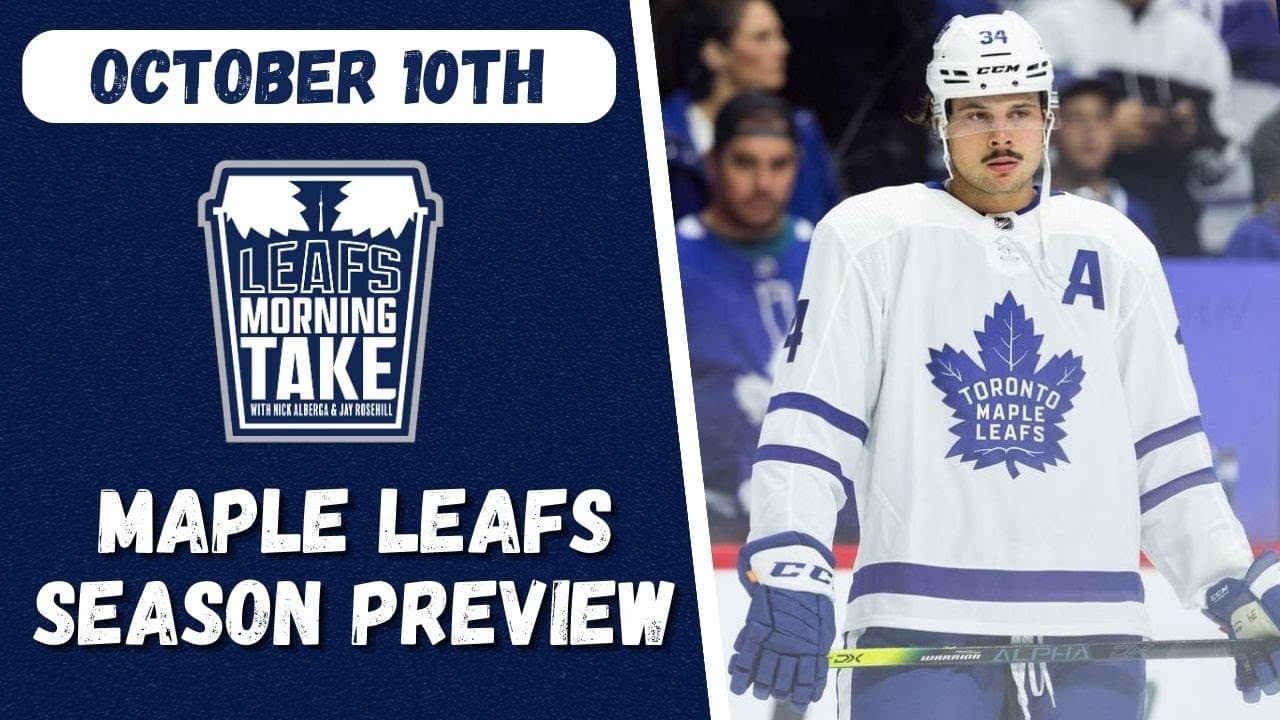 At last, the Maple Leafs roster for the season opener is just about set.
What a wild and chaotic weekend it was across the NHL. And for once, everything – waiver wise – seemed to go Toronto's way. Remember when every Leaf who was placed on waivers was getting claimed? Ah, memories.
We kicked off the
Tuesday edition of Leafs Morning Take
by discussing Tie Domi's appearance at the Drake concert on Friday night. This guy's at every event and party —it's wild. And I'm not talking about Drake.
At any rate, we had a fun time previewing the 2023-24 Toronto Maple Leafs season. Firstly, we started off by discussing all the roster moves over the past 48 hours or so. After starting training on John Tavares' wing, Sam Lafferty fell out of favour pretty quick. On Sunday, the 28-year-old was dealt to the Vancouver Canucks.
Meantime, Fraser Minten's emergence, among others, made Lafferty expendable. Indisputably, that was the story of camp. The 19-year-old, who was on nobody's radar to crack the opening night roster, will make his NHL debut at Scotiabank Arena on Wednesday night. What a story. Additionally, I think it was huge for the Leafs to get Martin Jones through waivers. For the first time in a long time, they finally have some insurance if something were to happen to Ilya Samsonov or Joseph Woll. Also, what a cheeky piece of business structuring the signing bonus the way they did. I love it!
Furthermore, we dissected the projected opening night roster, and we also discussed our expectations for the team this season. What would constitute as a successful season? Tough question, right?
Join us on Wednesday at 11 AM ET as we tee up the season opener between the Leafs and Habs.
If you haven't done so already, please subscribe, like, and leave us a review wherever you're checking us out.