The Karlsson talk won't go away, perusing the trade bait list, and what's next for Simmonds: Rumours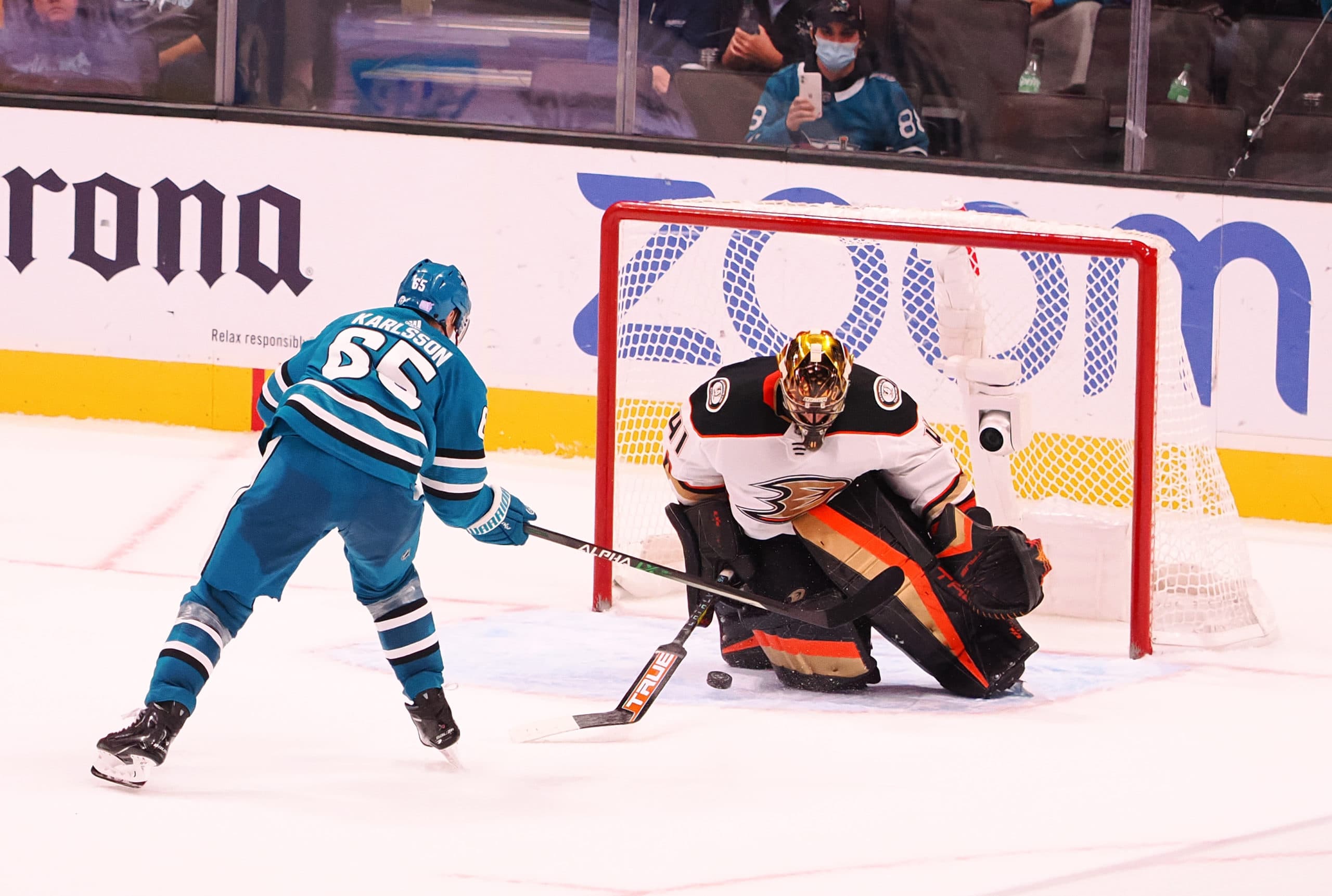 Photo credit:Kelley L Cox-USA TODAY Sports
The Leafs made a trade yesterday so it doesn't seem like there is anything too pressing at the moment for them. That being said Jordie Benn is now hurt, and the Leafs could be looking for yet another defenseman. There is also the first trade target list of the season to look over and no hockey is scheduled today (Thanks, America) so let's have at it.
Erik Karlsson speculation won't go away
Yesterday, Frank Seravalli joined the boys on
Leafs Morning Take
to discuss what the Leafs could do when it comes to their blueline, and despite Erik Karlsson having never played for the Soo Greyhounds, his name once again came up as a target for the Leafs.
The idea of the Leafs going big on their need has some appeal. The low risk moves like Conor Timmins have a ton of appeal, but so does going after an elite defender as well. It's the half measures like John Klingberg that are worth skipping all together.
Karlsson might seem like an unnecessary addition given that the Leafs aren't short on offensively gifted defensemen, but there is also no question that Karlsson is far and away the best of the lot and would allow for the Leafs to consider other options later on regarding those other players if needed.
The option that was discussed was perhaps the most appealing way of landing Karlsson, and that is by foregoing the salary retention of a potential deal, and instead send players like Muzzin, Kerfoot, Engvall, and Holl to San Jose, giving the Sharks the long term cap flexibility they crave, and the Leafs an elite defenseman. I'm going to assume the Leafs still need to do something for San Jose in this, but using the Brent Burns trade as a template, the Leafs might not need to do much of anything here.
There are a lot of complexities with no trade clauses, and LTIR that need to be factored in, but it's an interesting approach and seems far more likely than a high retention on a player with 5 years term.
Who's a trade target?
Speaking of Frank Seravalli, his
first trade targets list of the season
dropped this week, and with the Muzzin LTIR relief available to the Leafs, this list is a chance to dream big, with a couple of practical options mixed in. Here are the highlights.
Bo Horvat- Horvat would very easily be my preferred target for the Leafs, as having top six center playing on the third line is one of the key pieces the Leafs haven't been able to replicate since Kadri's departure and center depth is key, when you've got one older center, one center prone to wrist injuries, and very little in the way of a Plan B for the top six when either is hurt.
Horvat is also having one hell of a season, and would very much be a player the Leafs would want to bring back next year as well, despite him being an expensive UFA option. If he's readily available, it's worth putting in the work on him.
Jonathan Toews- Sticking with the need for a 3C, Toews certainly offers a lot of experience to go along with what hasn't been too bad a season for the Hawks. At 50% salary retention he's certainly worth considering as well, but considering he'll cost close to the price of Horvat, he's much more of a Plan B.
Jakob Chychrun- It seems worth mentioning him because of all the obvious reasons. The contract, his age, the fact that in his early days back he's looked pretty good for Arizona. He'd meet a lot of needs, and while the idea of 2 1sts and a young roster player or prospect seems like a steep price. Consider the Leafs will likely drop their next two firsts on Nick Foligno level deadline acquisitions. Having Chychrun instead of two underwhelming rentals seems like an upgrade, even if it also costs the Leafs Topi Niemela.
Timo Meier- Is a winger worth considering as well, but Frank's column raises an interesting point about Meier being due a $10M qualifying offer. That pretty much means he'll need to be re-signed before his qualifying offer or he'll essentially be treated as a UFA rental.
Sean Walker- If the Kings are looking to unload RHD cheap, Walker is an interesting option. I'd argue the Leafs could use some help on the blueline, but shouldn't make it their priority over bringing in a forward. Walker is an option that lets them do that.
Shayne Gostisbehere- If the Leafs are looking for an affordable defensive upgrade from Arizona (that isn't Conor Timmins), Gostisbehere isn't going to set the Leafs back what Chychrun would cost.
Brock Boeser- A forward under contract would certainly be a nice add, given that the Leafs could use some cost certainty in the coming years. That said, a good forward on a somewhat reasonable contract is going to cost them in assets.
Sean Monahan- Given the Leafs need for a 3C I'm including Monahan on the list of interesting targets. He hasn't been too bad in Montreal, and if 50% of his salary is retained he's not a bad rental option. It's all about the center depth and at this point, Monahan is a safer bet than Pontus Holmberg.
What's next for Wayne Simmonds?
I can say with a large amount of certainty that Wayne Simmonds likely doesn't want to spend the final days of his pro career riding the bus around the AHL. You'd assume in a world where teams are giving up a 5th for Ryan Reaves that Simmonds wouldn't clear waivers, but it does come down to skating and being able to keep up to the NHL pace.
Simmonds seems like he should be able to add some value to a team looking for toughness like some believe that Edmonton is looking for or that he can be fan favourite having his final go in one of his former cities like Philadelphia.
I wonder if the reluctance to claim him off of waivers comes down to teams not wanting to do the Leafs the favour of freeing up a contract space at this point. If Toronto is willing to take back a contract in a deal for Simmonds, something probably gets done. It's just there won't be much benefit in any move for the Leafs.