The Kirill Semyonov situation might be good for the player, but not ideal for the Leafs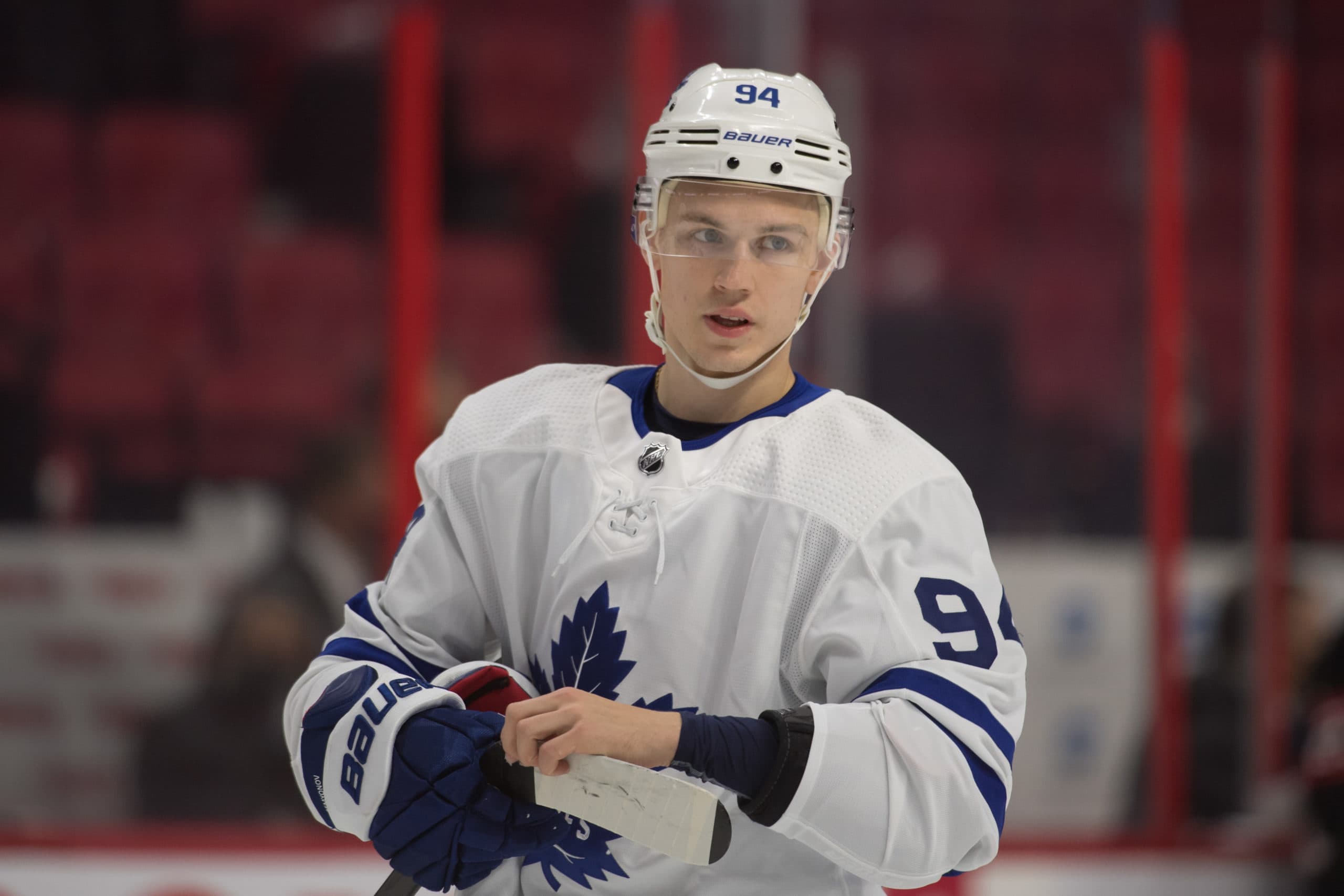 Photo credit:Marc DesRosiers-USA TODAY Sports
Whenever we write about the Leafs losing a fourth liner or potential fourth line player, I have the same voice in the back of my head reminding not to make too big a deal out of it. That voice is generally right. The Leafs decision to cut ties with Semyonov and allow him to return to the KHL where a better contract, better ice time, and a life in his home nation is one that you can't really find much fault in, and at the end of the day you're probably not going to have a lot of difficulty tracking down some 5th and 6th center depth by the time you need it, so perhaps I just need to chill out on Semyonov. That's good advice.
Still, I feel that the 30 minute NHL career of Kirill Semyonov deserves a little reflection. Arguably he was brought in when he was because he was the safety net of the Leafs adding someone who could play a regular shift with Ilya Mikheyev in a third line shutdown setting. When the Leafs had the chance to bring in David Kampf as an upgrade over Semyonov they went that route. When they brought in Ondrej Kase, it became more about that duo clicking than worrying about where Mikheyev fit in.
There's also the fact that while the Kampf line was going to be the defensive zone start line, the plan all along is likely what we've seen, and that is the Spezza line is meant to be the offensive side of the coin. Using Spezza, Simmonds, and company for the offensive zone sheltered minutes while Kampf took the defensive toughs. Kirill Semyonov doesn't really have a place on the Spezza line, and that put him in a situation of being the 13th forward, a position he seemingly lost to Kyle Clifford.
While Semyonov never looked out of place during his time with the Leafs, his numbers certainly don't inspire a case for wanting to keep him. In thirty minutes of icetime he was on the ice for one goal for and three goals against. That's certainly not ideal. His CF was 33%, he registered just one shot and no points. I guess you could say that him keeping up with the play, and having a strong training camp probably doesn't warrant a strong reaction to keep him, but you could equally say that judging him after three games is premature.
The interesting piece is that we are just on the cusp of Mikheyev's return and as a former linemate, Semyonov could have seen if there was anything that the two of them could put together at a NHL level. Honestly though, this is not unlike expecting Jimmy Vesey and Alex Kerfoot to weave gold together last season, and in reality it would have just been nice for Semyonov to have another Russian speaking player around to talk to.
On the Marlies side of things, Semyonov was a point per game player, and was a desperately needed top line center. Of course the fact that he is clearly too good for the AHL, and due to his entry level contract he's trapped drawing an AHL salary when he's down there, you can understand his reluctance to report back to the Marlies. Even if the Leafs needed him to be there.
No, everything about this makes a ton of sense, except for the fact that the Leafs doing right by Semyonov has created a whole at the center position. One that wouldn't seem like a big deal if Adam Brooks was still around or even Mike Amadio, but one that seems glaring now that we're down to Semyon Der-Arguchintsev and Mikhail Abramov as the organization's center depth once you look off the Leafs. Methinks that Alex Steeves might be moving to the middle in the near future.
Even when talking about the center depth dilemma it feels like it needs water immediately poured on it though. The Leafs still have Alex Kerfoot, Pierre Engvall, and yes, William Nylander all deployed as wingers at the moment, and if the situation calls for it, any of those three could play as centers for periods of time. The Leafs aren't desperate for center depth, even if the Marlies are.
So really what we're talking about is the Marlies being on the short end of the stick. We're talking about someone who we would have liked to see more of, but can understand why he wasn't getting the opportunity and why he'd be frustrated with his situation. We're talking about the Leafs once again saying to a KHL free agent, we will give you a chance, but we won't keep you around in a situation you aren't appreciating. That's hopefully keeping the Leafs reputation intact with European free agents, and Kyle Dubas can continue to find his wallet.
Here we are. The Leafs are down a center, but freed up a contract space. We'll wonder what could have been, but we'll also remember it wasn't going to be too much.