The Leafs are constructing their roster with the Stanley Cup Playoffs firmly in mind: Leafs Morning Take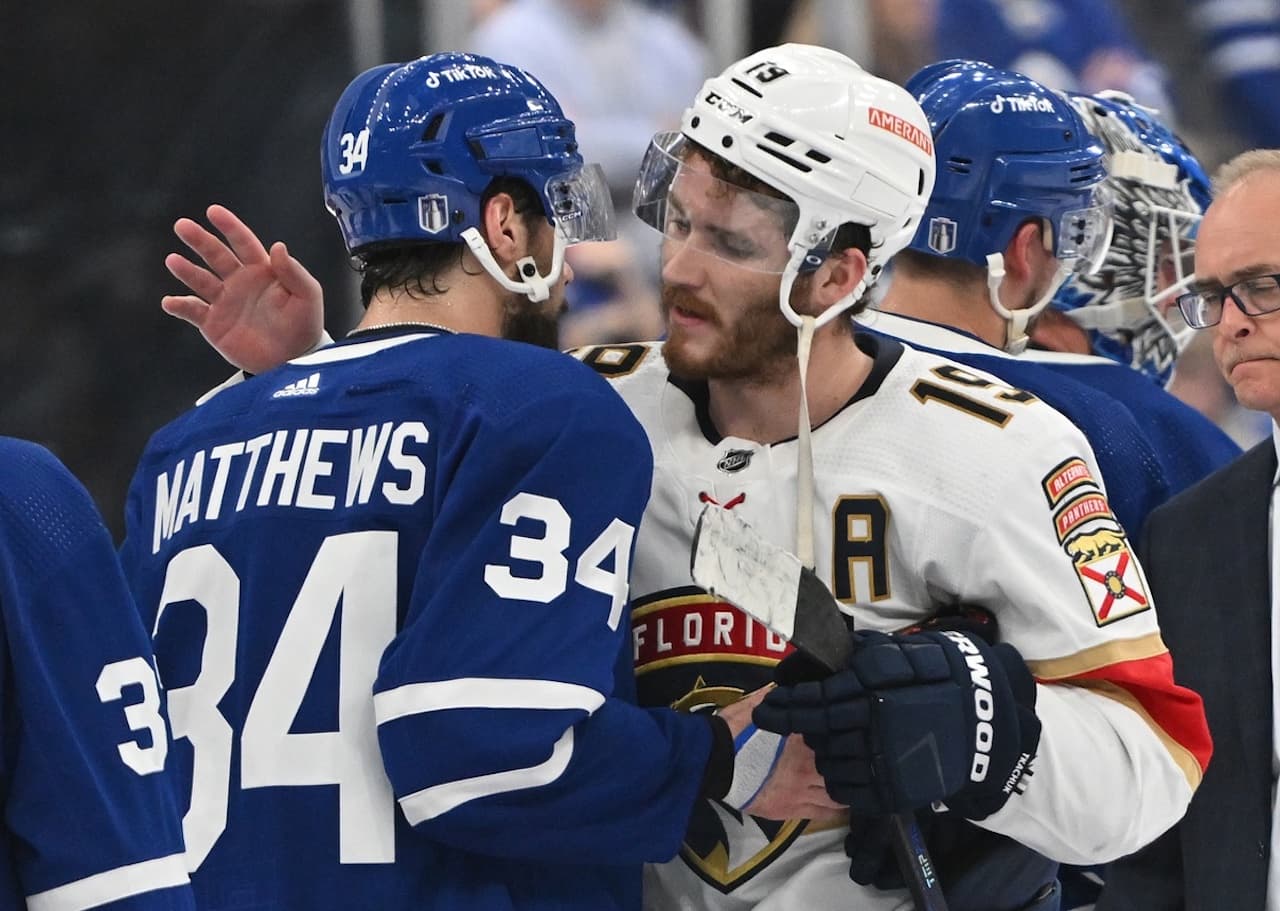 Photo credit:Dan Hamilton-USA TODAY Sports
The city of Toronto is still buzzing over the flurry of activity for the Maple Leafs to kick off free agency.
If there's one thing we know about the 2023-24 squad, it's that they will almost certainly be harder to play against. In signing Ryan Reaves, Tyler Bertuzzi, and Max Domi, Brad Treliving gave the roster the jolt and the facelift – at least in my opinion – it direly needed. In the past, I think teams have taken liberties with Toronto knowing minimal push back was coming. Given who they've added, I'm not sure that will happen as frequently anymore. Just a hunch.
Meantime, Rosey and I attempted to compare and contrast the current roster, one that's three months away from actually hitting the ice, to the one that lost to the Florida Panthers in five games in Round 2 of the Stanley Cup Playoffs. For me, it's too early in the offseason to give a proper assessment —one way or another. That said, I do feel optimistic about the additions they've made. I thought the Panthers imposed their will physically on the Leafs in that series. They had no answer, and ultimately, I think that played a pivotal role in the outcome. Well, I mean, they also couldn't score goals, but that's a story for another day. Furthermore, the way this current roster is constructed, at the very least, I think the Leafs will be tougher to play against in the playoffs. That should stand for something. It's been too easy for the opposition.
In case you missed it, we're scaling down our programming for the next few months before we return in earnest to set up the 2023-24 regular season. That said, if something happens, rest assured, we'll be all over it.
Lastly, don't forget to subscribe, like, and leave us a review wherever you're checking us out.