The Leafs are saying goodbye to the Wayne Train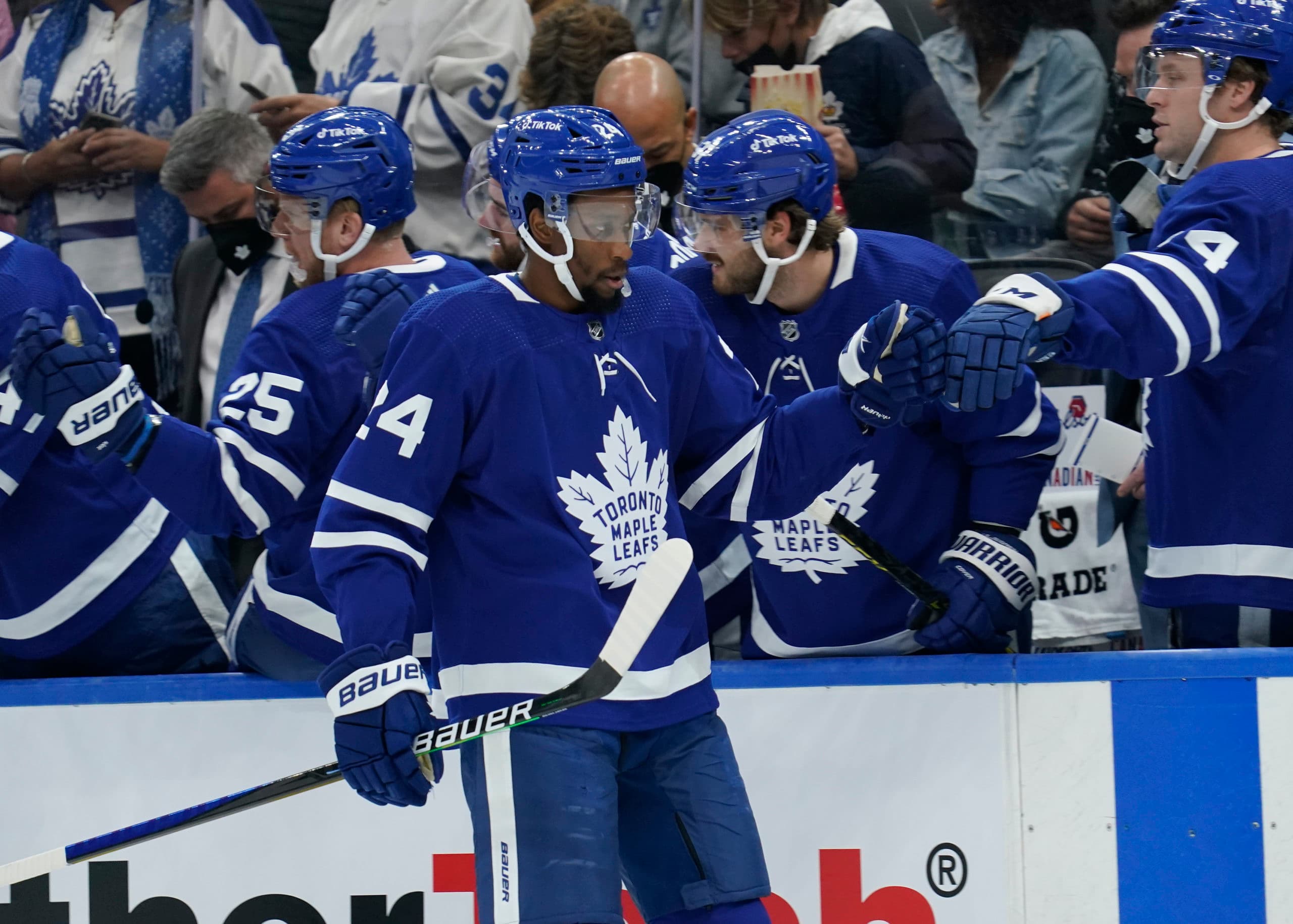 Photo credit:John E. Sokolowski-USA TODAY Sports
Once the Maple Leafs announce their official roster Monday afternoon, don't expect veteran Wayne Simmonds to be on it.
And if this is it for the Scarborough native in Toronto, he will be greatly missed.
Ultimately, it came down to a numbers game for the 34-year-old, who's spent the past two seasons with his hometown team. In fact, perhaps the power forward provided a bit of foreshadowing for what was to come ahead of Friday's preseason tilt in Detroit: "I think this is the deepest team that I've been a part of. It's pretty impressive, the depth the Leafs have collectively."
Fan favourite or not, this was the right decision for Kyle Dubas and company. Simply put, there are far better options available to Sheldon Keefe when it comes to bottom-six wingers. They had no choice. At this point, you know what Simmonds can bring to the table, so it wasn't like his training camp had much bearing – one way or another – on this fate.
So, what's next? The Leafs will now work with Simmonds' camp to find a resolution. This is all about finding the right fit. On top of all that, it speaks to the player and how well respected he is that Toronto is getting ahead of this whole situation. As they should. The best-case scenario is that they avoid waivers altogether, and effectively, Simmonds can try to pick his landing spot. But as we know, it takes two to tangle. There needs to be interest.
In 110 regular season contests with the Leafs, Simmonds notched 12 goals and 25 points while accumulating 141 total penalty minutes. Additionally, he added one assist in nine postseason outings. To-date, Simmonds has skated in 1,019 NHL games.
Even with this decision going down, the Leafs still have a lot of work to do to get cap compliant in time for Wednesday night's opener in Montreal. It's time for Brandon Pridham to do his thing.