The Leafs aren't for sale or at least not yet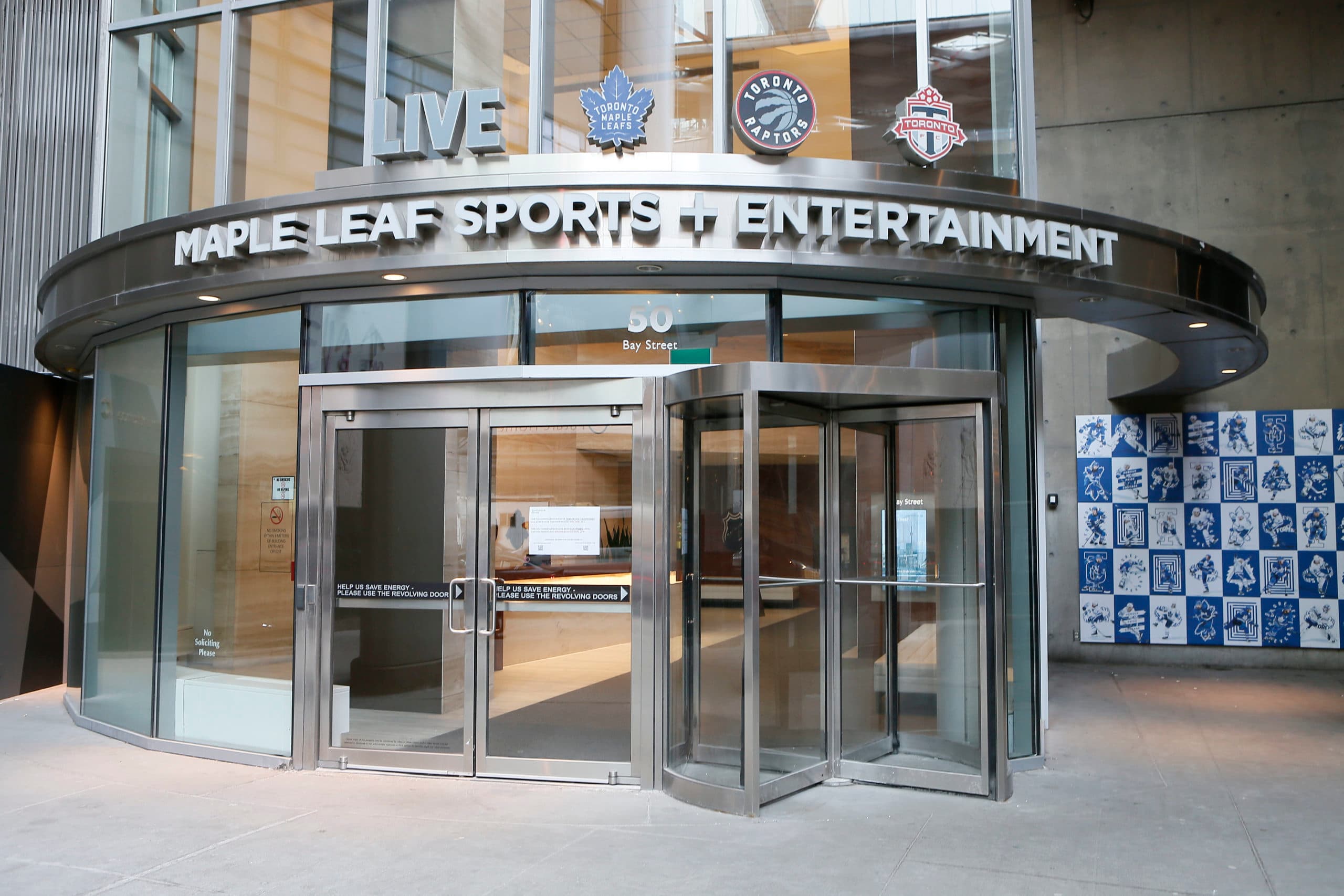 Photo credit:John E. Sokolowski-USA TODAY Sports
Last Saturday during the 32 Thoughts segment (which enough with the 32 thoughts brand already, but I digress) Elliotte Friedman introduced us to the idea that before the Fenway Sports Group was actively engaged in negotiations to purchase the Pittsburgh Penguins, they were sniffing around the opportunity to merge with Maple Leafs Sports and Entertainment, the parent company of the Toronto Maple Leafs.
It's going to be an interesting time around Maple Leaf Sports and Entertainment. Prior to making its push for the Pittsburgh Penguins, Fenway Sports Group — through an intermediary — approached MLSE about the possibility of a merger. This was 12-18 months ago. It wasn't the right time and didn't go far, but that would have been one monstrous powerhouse, potentially featuring Liverpool, the Leafs, the Raptors, Toronto FC, Scotiabank Arena, the Argonauts and a baseball team. (That would have been the incredibly interesting one. FSG owns the Red Sox, while my employer, Rogers, owns the Blue Jays along with 37.5 per cent of MLSE. So, something would have to give.) There's change at the top of our company and The Globe and Mail reported that could mean a sale of the Jays. "Everybody is watching what Fenway is doing," one source in the banking industry said. "And it's not going to be the last time MLSE is asked." That same person, by the way, said Fenway is aggressive and far from finished, beyond the Penguins.
While it obviously never came to fruition, there's definitely still a "where there's smoke there's fire" feeling about this, even if the fire is from a year ago.
Fenway likely got past the cold call stage of reaching out to MLSE based on the fact that we are hearing out about it, and the fact that we are hearing about it on a property also owned by Rogers likely means that they are comfortable with it being known that they are open to offers.
There's also the fact that Elliotte stated above, and that's the Rogers family infighting resulting in a new CEO there. The fact that Rogers is so volatile is likely something that Bell is enjoying as a rival in the communications industry, but probably enjoys much less as a partner in owning MLSE. It seems like a Bell/Rogers divorce had to happen at some point and that the changes at Rogers could trigger it.
Related to that is whether or not Bell/Rogers want to co-own MLSE together while battling for the next Canadian NHL broadcast rights contract. The two organizations were newly involved in MLSE at the time of the last television contract, and there's no reason to think they could get through this one without issue as well, but it definitely stands out as potential issue for MLSE that might bring about change, and establishes the timeline for if changes are coming, when they could be ideally resolved by.
Assuming there were any changes made at MLSE the good news is that it's unlikely to impact the on-ice product. The Leafs have won just as many Stanley Cups with this ownership group as they did with the last one. It seems just as likely this group could move on from Brendan Shanahan at some point as the next group could make that call, and that is where you'd start seeing the potential changes start occuring in the Hockey Operations department, although if Larry Tanenbaum remains as part of MLSE, it's likely that he will continue his support of the Leafs boss.
It's safe to assume that since MLSE and Toronto Maple Leafs print money, it doesn't matter who owns them, they'll still have enough of a budget to fund any actions beyond what the NHL will allow them to do anyway, so I think we can safely assume the Leafs will be fine. And given that this was an idea floated over a year ago and nothing new has occurred, it will probably be the same people signing the Leafs' paycheques for the foreseeable future.