The Leafs have a brand new goal song that will be revealed tonight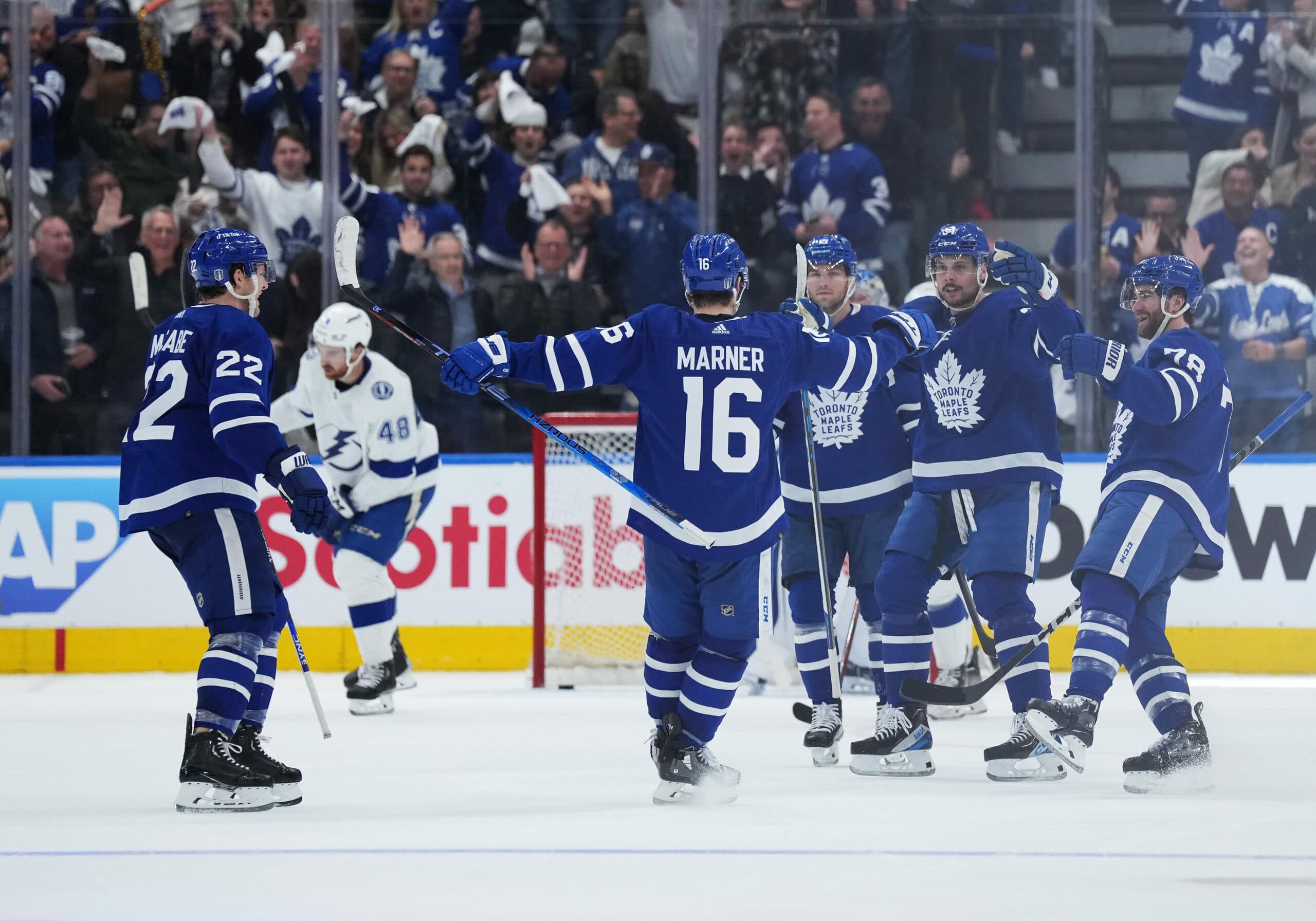 Photo credit:Nick Turchiaro-USA TODAY Sports
Beginning tonight, Hall and Oates will no longer be blasted through the speakers at Scotiabank Arena when the Leafs score a goal
Lance Hornby of the Toronto Sun is reporting that the "You Make My Dreams (Come True)" will be replaced by a selection of three to four tunes based on specific matchups, including a standard version that is going to be revealed during tonight's season opener against the Canadiens.
Since its first usage during the 2018-19 campaign, Hall and Oates' 1980 hit song has been a divisive topic among the fanbase over the past five years. Some were fine with the song while others could not stand it and constantly kept thinking of replacements each offseason. It's safe to say that the latter crowd is going to be over the moon about this announcement, and taking a quick look at the replies to Hornby's tweet is proof of how many fans have been longing for this moment.
This change came due to a fan poll conducted by the team over the summer where the responses were polarizing and that convinced the marketing team at MLSE to go in a different direction
according to Kevin McGran of the Toronto Star
. The list of alternatives they got was long and expansive which resulted in them coming up with a series of songs instead of just one.
Apart from the main one that is going to be revealed tonight, McGran reported that the Original Six song will be a classic rock piece, the Next Gen game will have a contemporary number, and there will even be an Irish-themed song used during the St. Patrick's Day game. In regards to the Leafs players, they had a say in this process and while none of them wanted an individual goal song, they will get to choose the pre-game warmup tunes.
What the replacements will actually be is still to be determined, but a logical guess is that at least one of them will come from a famous singer who grew up in the GTA.
Justin Bieber seems to make the most sense
given his friendship with the likes of Auston Matthews and Mitch Marner among others, but a song from Drake and The Weeknd could also be used. I also wonder if they decide to bring back one of their older goal songs during the throwback games, such as "Get Ready" by 2 Unlimited.
As if Leafs fans needed any more reason to get excited about tonight's game, now many more will be tuning in to see what will be taking the place of Hall and Oates going forward.