The Leafs lack of interest in trading prospects means dialing back trade deadline expectations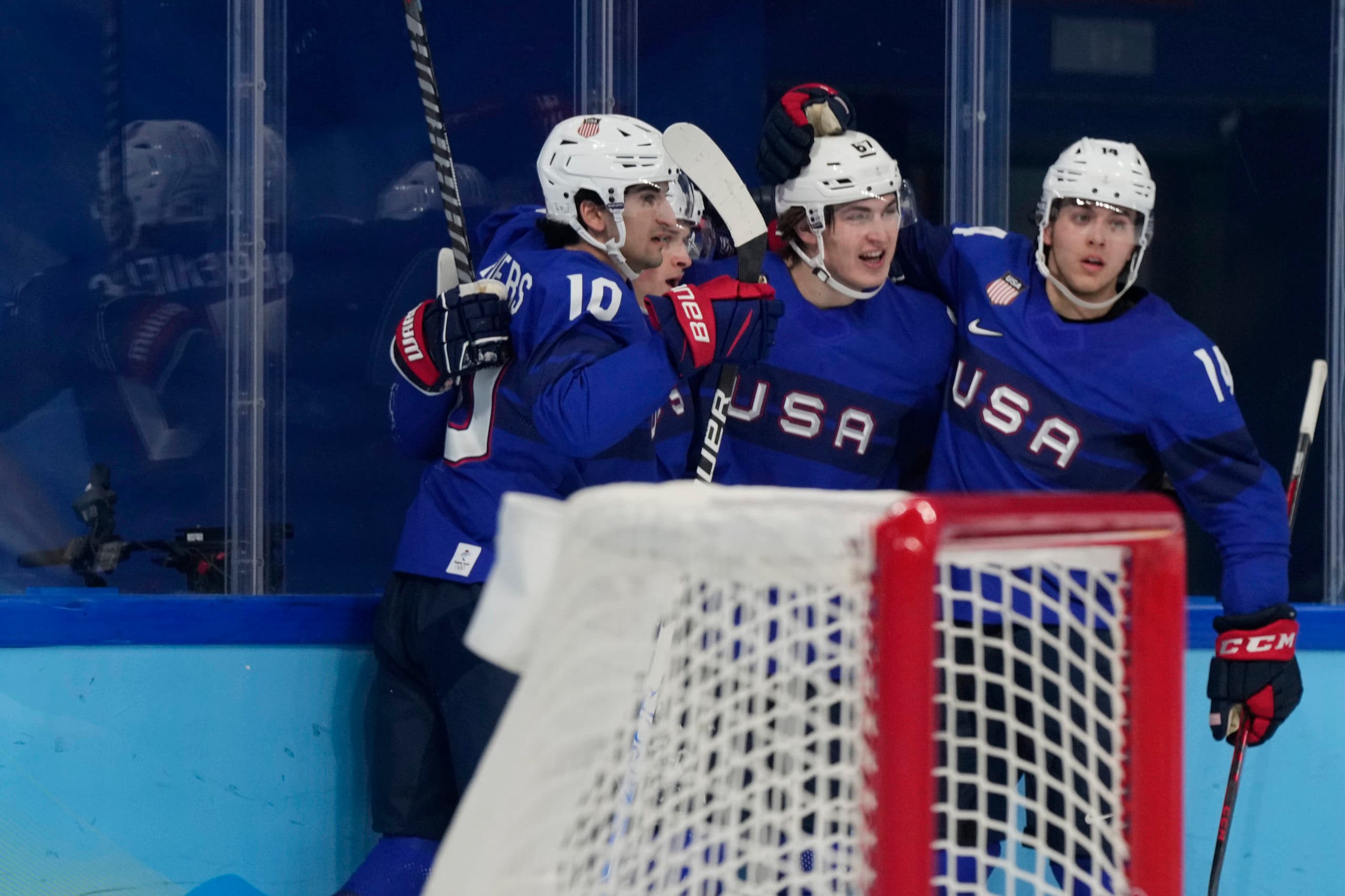 Photo credit:George Walker IV-USA TODAY Sports
Perhaps the most significant point on the Leafs was Thought #9:
Toronto's made it clear they desire to hold Matthew Knies and Topi Niemela — especially for rentals or shorter-term options. Nick Robertson for a rental seems unlikely. I suspect that, after the Olympics, Nick Abruzzese moved towards this group, as well. They don't have a ton of draft picks, but feel very good about their prospects.
So there's a lot there in a shorter thought. We get that of the Leafs' prospects Knies and Niemela are the most valued, and this makes some sense. Niemela could be a special player, and Knies is a player that could address the Leafs' long-term need for a big body capable of playing in the top six.
Not making Nick Robertson available for a rental makes sense too, and while I can appreciate Nick Abruzzese being a prospect to be excited about, I might draw the line after the other three, and leave Abruzzese as an option. The fact that the organization knows Nick Abruzzese very well could be why they want to work with him.
On the other hand, this could all be posturing and the Leafs want to emphasize how difficult it is to part ways with one of their beloved prospects. We'll see.
If we take this as gospel truth, and generally Dubas sticks to his plan, that means the Leafs prospects that might be available are more in the Mikhail Abramov, Roni Hirovonen, Pontus Holmberg range. It also means that the 1st and 2nd round draft picks for the next couple of years will play a more significant role in shaping the trade deadline moves.
What will the Leafs do with the LTIR cap space?
Elliotte Friedman also weighed in on his views for who is a fit for the Leafs, but also the direction they are more likely to go in:
While I do think JT Miller is perfect for them — and they have talked to Vancouver — I don't think the Maple Leafs feel that is their number one priority. They aren't finished trying to tinker with their blue line, and, at the very least, must be considering goaltending options. They had conversations with Dallas about John Klingberg, and may revisit after adding some edge they desired in Ilya Lyubushkin. By my math, they could have $7M in cap room, although a pre-playoff return for Muzzin complicates that.
The price for Klingberg doesn't seem to fit with what Leafs are likely to get out of him in a short period of time, and despite needing a top-four defenseman, Klingberg seems like a hard pass. Although much like with Foligno last year, we shouldn't ignore the constant connections people are making between a player and the Leafs. We might need to accept that Klingberg might be what happens here.
Some non-rumour related Leafs' tidbits
20. Toronto and Carolina are both challenging for the best combined power play/penalty kill number since the 1977-78 New York Islanders' 114.9. The Maple Leafs are at 114.7, the Hurricanes 113.9.

21. The Maple Leafs do have to cut down on rush chances, however. Montreal is 32nd at 7.3 per game, followed by the Rangers (7.2, thank you Igor Shesterkin), Edmonton (6.9) and Toronto (6.7).
Thought #21 certainly reconciles some of the feelings I've been having about the Leafs' defense's impact on the decline in Leafs' goaltending. While the defense in Toronto has been much improved in reducing the volume of chances against the Leafs' goaltenders, the chances teams are getting against Toronto have been high quality. That's not to say that goaltending hasn't been a large part of the Leafs' recent woes, but giving the defense a complete pass on their play doesn't sit right with me.
As for the special teams' stat, that's nothing but great news. The change in this regard to the previous season should be one of the driving optimistic forces in higher expectations for the playoffs.