The Leafs little getaway spells out the next round of cuts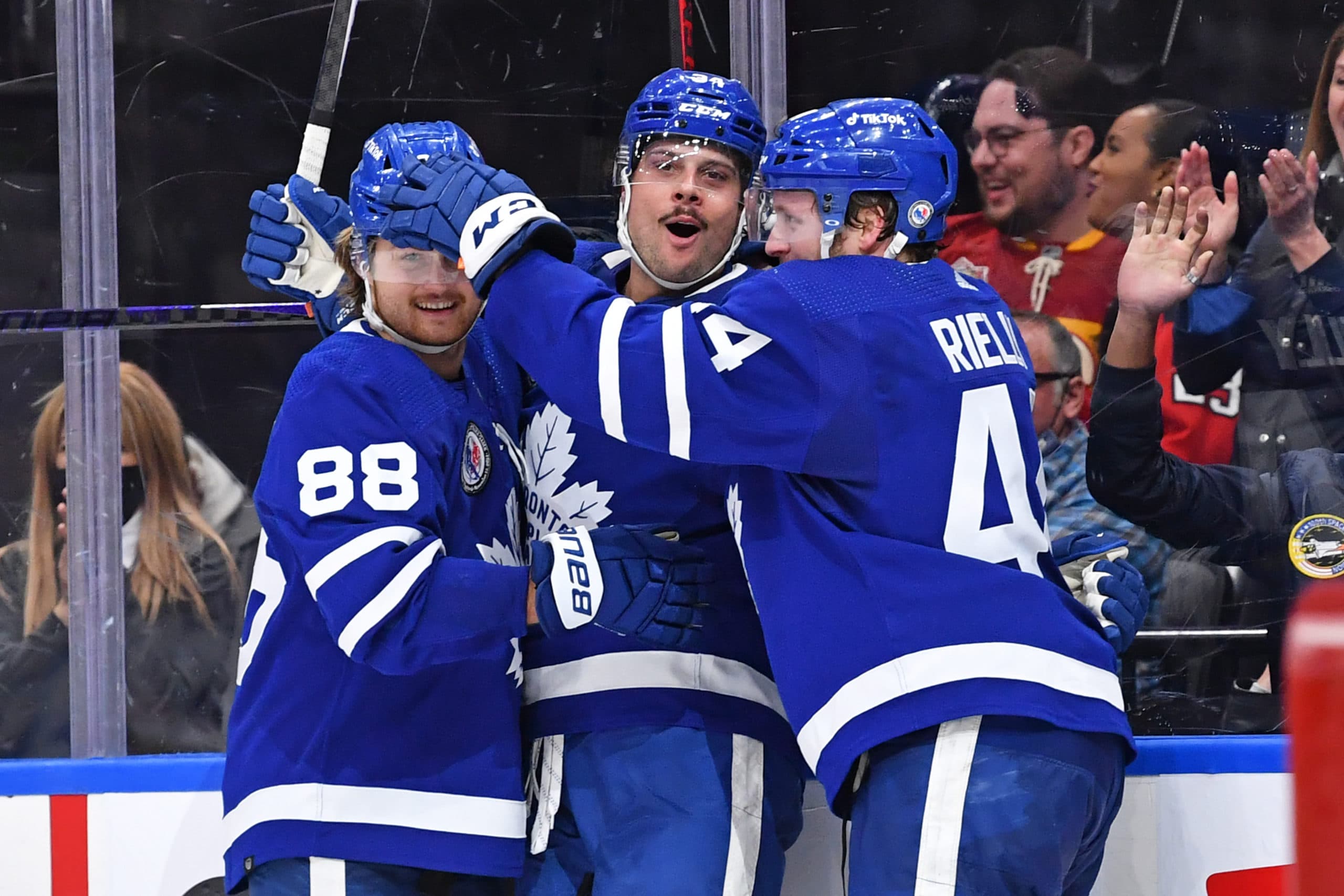 Photo credit:Gerry Angus-USA TODAY Sports
The Leafs are on mini-vacay to Gravenhurst but not everyone made the trip…
So they haven't found their way down to the Marlies officially just yet, but that's not an overly surprising round of the next Leafs to depart. Kokkonen, Der-Arguchintsev, and McMann are all waivers exempt and will be easy enough to reassign.
Marshall Rifai is the last of the AHL contract players lingering around, so his assignment also makes sense.
Hollowell and Anderson are the more complicated players to re-assign as they will both require waivers, and in Joey Anderson's case, there is some potential he could be claimed. At this point it might be better for the Leafs if Anderson actually gets claimed as the Leafs could use another standard player contract.
Finally, there's Dylan Ferguson. Ferguson is on a PTO, and while it's likely he'll sign a fresh tryout agreement with the Marlies, this will be an outright release from the Leafs.
As for who is sticking around…
The Leafs are down to their last few decisions with 26 healthy players remaining.
We can boldly predict that Erik Kallgren is the goaltender on his way out. Kral, Holmberg, and Steeves are the other easy waivers exempt departures. That leaves Nick Robertson as the possible other easy demotion as he too is waivers exempt, but he has arguably put himself ahead of Gaudette, Clifford, and Simmonds for a roster spot, If Engvall is healthy enough to make the opening night roster.
Update: Looks like grey equals non-roster. 
We'll see how much of this the Leafs make official today. What's more likely they will try to enjoy their time away from the Scotiabank Arena and dodge the bad vibes of cuts and waivers today.
More from The Leafs Nation: