The Leafs November reign raised expectations and hopes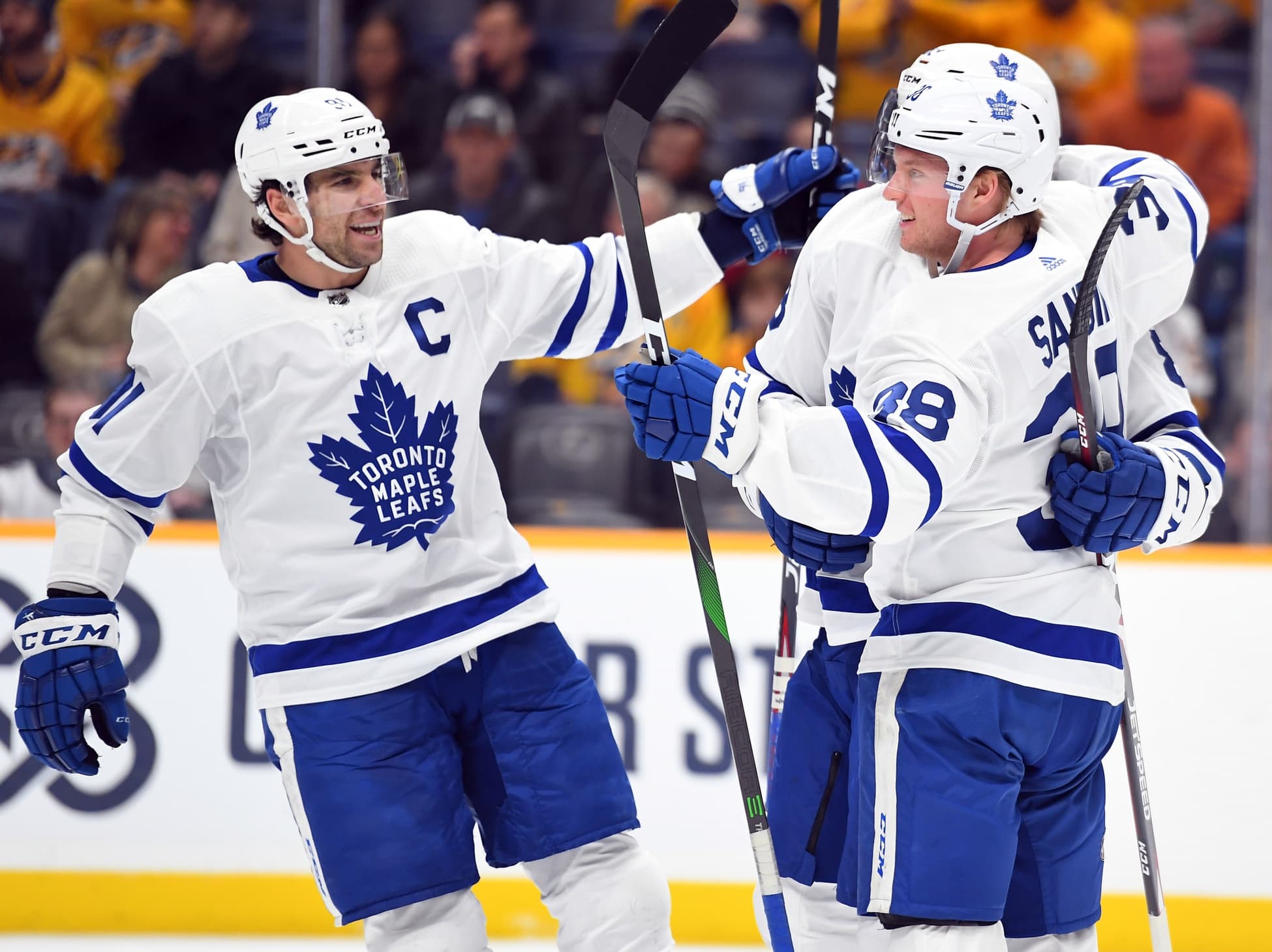 Photo credit:Christopher Hanewinckel-USA TODAY Sports
The Leafs were never as bad as their October. A team with Auston Matthews, John Tavares, William Nylander, and Mitch Marner, not to mention a strong supporting cast of TJ Brodie, Jack Campbell, Morgan Rielly, and others was not going to be 2-4-1 bad. In fact even the October 2-4-1 start was a bit exaggerated, as by the end of the month they had rebounded to 4-4-1, which while still underwhelming spoke to the fact that the Leafs have a finite amount of time they can be bad for, they just have the unfortunate habit of picking the playoffs for that time.
Now a 12-2-0 November, and a 14-2-0 stretch if you blissfully include those last couple of games in October is a bit of an inflated sense of how good the Leafs can be as well, albeit a far more enjoyable stretch of hockey to partake in. It by no means warrants responses like this:
Now, you can make a strong case for the fact that this will be some of the best hockey the Leafs play this season. A 14-2-0 stretch is pretty darn good, and sitting at the top of the league (with some games at hand) may be the best the record we see the Leafs have all season, but it by no means has to be their best hockey. Their talent and effort combined with some good fortune has been nice in November, but it certainly doesn't remove it from the realm of possibility in May or June as well. In fact, I'd argue the way the Leafs have played in November could define why the playoffs could be different this year, and I full acknowledge that I'm putting myself in a position to be hurt again.
November proved a few things, that need to be appreciated, and one of those is that Auston Matthews can play an aggressive, non-selfish style of hockey and after a slow start, he's now seeing his individual results return as he continues to play a more well rounded game.
We're seeing the success of bringing in Michael Bunting, and that he does have a place on the top line with Marner, and Matthews. He has managed to replace Zach Hyman's calm chippiness, with Nazem Kadri's agitating factors, and while he doesn't fully live up to the billing of either of those players, he's emulating their intangibles at a fraction of the cost. Now that we're seeing Marner begin to look to Bunting as a reasonable offensive outlet as well, the first line will thrive.
John Tavares is leading the Leafs in scoring, and while that might not last throughout the season, it should silence naysayers, and maybe remind some of us that his presence in the playoffs will be critical, and no matter whether the Leafs should have beaten the Habs without him, a fully operational Tavares is a gamechanger for the Leafs.
I could continue to go on citing Nylander silencing his critics, Jack Campbell playing like the goaltender he was drafted to be, the enhancement of the third line with Kampf and Kase on a shoestring budget, lucking into Woll breaking out, the rookie defensive tandem being the real deal, Simmonds returning to form, etc. There's been a lot going the Leafs way, and perhaps the biggest change seems to be their confidence.
Last season as the Leafs marched their way through the North Division, their victories always seemed shaky, and seemed more burdened with faults than reasons to be pleased. This year the wins are coming far more convincingly, and while there will be some return to earth for this team, and there will be adversity, losing streaks, injuries, and more to contend with, it feels like as long as the Leafs can look to this month of November and see what this team is capable of, the mental state of the team will be improved.
Even what hasn't gone right this month (read: Nick Ritchie, Justin Holl, and Mrazek's injury) have been dealt with more positively, and that seems to be coming from the coach on down, as Sheldon Keefe seems to be more in control of the team than he has ever been before and hopefully that isn't something we see slide.
So here we are. One good month early in the season and we've gone from "talk to me when they win a round" to "this is a team of destiny." No one ever said that Leafs aren't reactionary, and I'm almost certain I'll regret allowing myself to believe in this team again, but here's the other thing. This team has some real bottom out lows, so if you aren't enjoying the highs when the Leafs provide them, what the hell are you even doing here?