The Leafs shuffle their roster post break with a few Marlies additions, Murray to the IR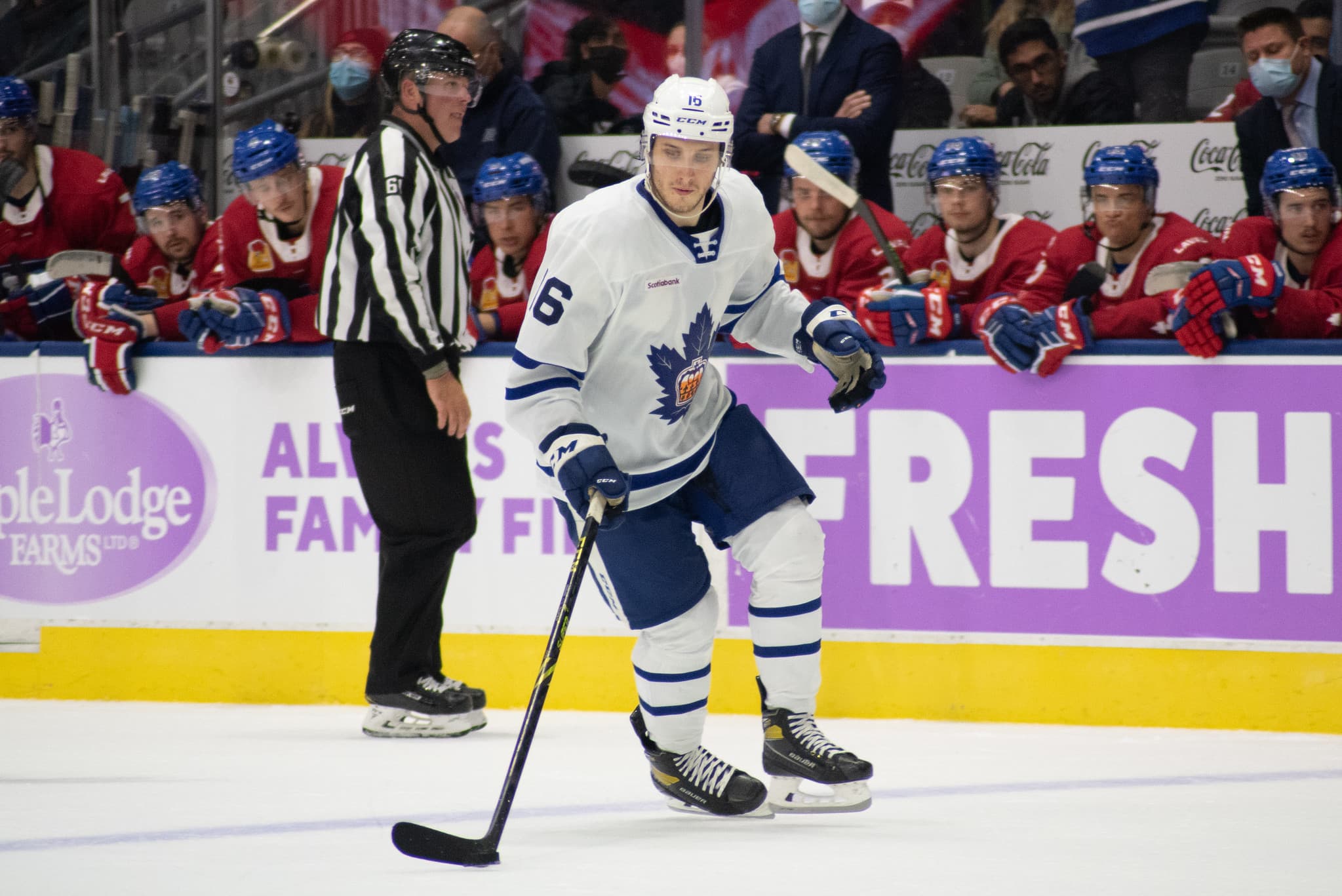 Photo credit:Steven Ellis
Over the past couple of days there have been some stealthy additions to the Leafs lineup with Pontus Holmberg and Joseph Woll finding their way back onto the Leafs roster. Today the Leafs made those moves official as well as a couple of other changes…
This will be Steeves first go at the Leafs this year and it's one that many people have been waiting for (probably no one more than Alex Steeves.) He's had 38 points in 44 games for the Marlies this season and given that we've seen most of the other high performing Marlies, his appearance isn't a surprise. Last season he had three games with the Leafs, picking up one assist.
The return of Holmberg is no surprise at all, as he is an NHL player. The chance to keep him working with the Marlies heading into the AHL All-Star break was a bonus but his immediate return was never in doubt.
As for Matt Murray, I guess we are going to learn more about the extent of his injury during Kyle Dubas's press conference shortly, but being cautious with a goaltender who has a formidable injury history makes all the sense in the world as long as Ilya Samsonov is up to the workload. It is notable that Murray is on the injured reserve, not the long term injured reserve which would provide salary cap relief. Joseph Woll's recall is on an emergency basis.
Joseph Woll has been recalled on the strength of his lights out year in the AHL and with the Leafs immediately heading into a back to back scenario this weekend against Columbus it might not be that long before we get a look at Woll in the Leafs net.
The lighter competition for the Leafs over the next couple of weeks lends itself to giving Woll some work and Toronto can see what they have in their goaltending prospect.
As for Steeves getting into a game, again with the back to back we'll definitely see him soon. Sheldon Keefe likes to use fresh players when he can so it's just a matter of whether it's Friday or Saturday for Steeves.