The Leafs will have to sort out the salary cap as players return from their injuries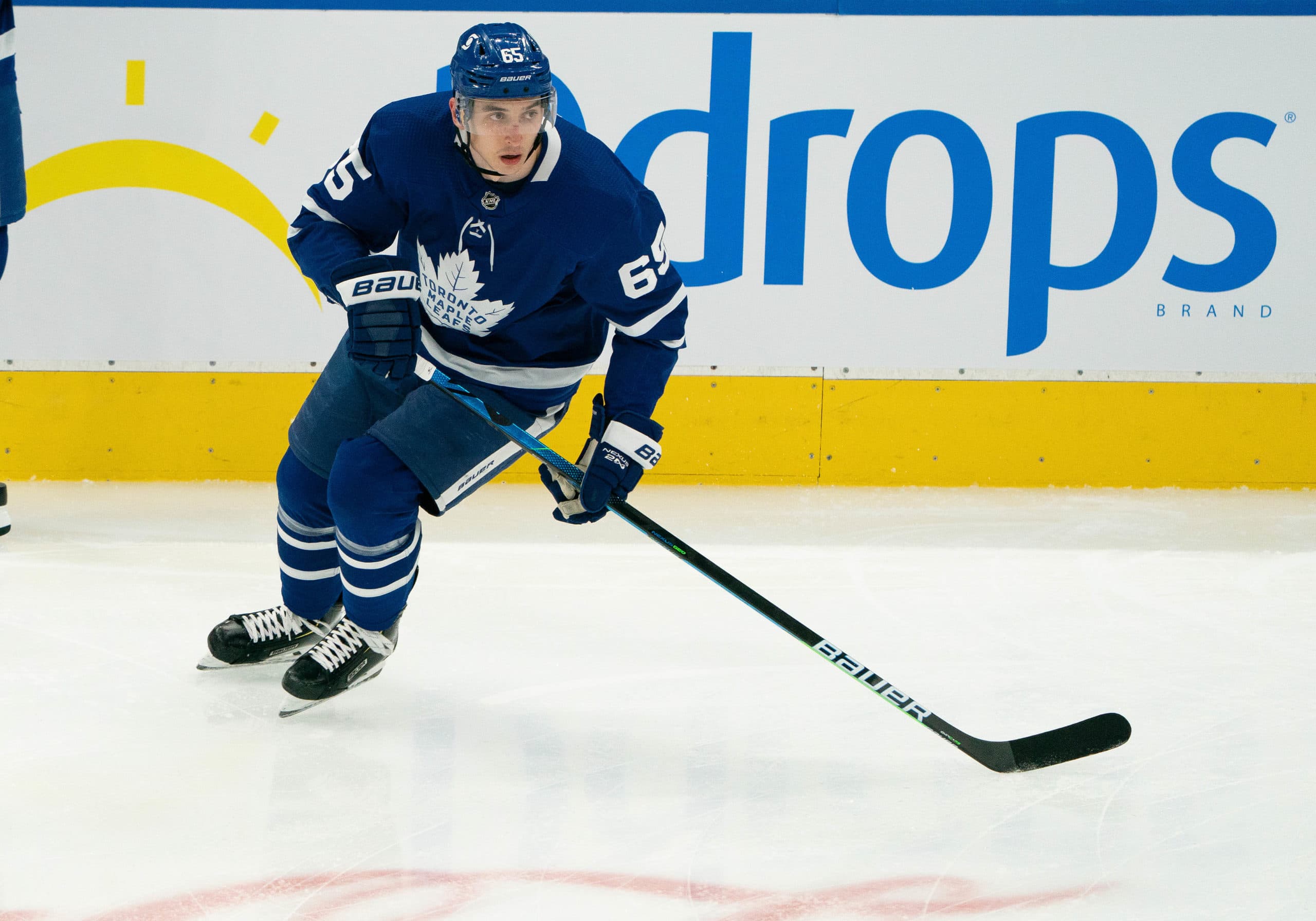 Photo credit:Nick Turchiaro-USA TODAY Sports
I spent Tuesday afternoon trying to crunch the numbers on the Leafs. They didn't really seem to add up, so I tried to crunch them again. Every time I looked at the Leafs cap situation I could feel my head start throbbing more and more, thinking it didn't make a lick of sense, but I was determined to figure out how Mrazek and Mikheyev return, while the Leafs cut back their lineup, but also have to deal with injuries to Sandin, Marner, Dermott, and the suspension to Spezza. I gave up anyway.
Luckily, our favourite TLN capologist, Earl Schwartz sent out some tweets later this evening that made me feel less stupid, because I was write that the numbers didn't work, but he also made provides a timeline and outline for how to make things work for the Leafs…
So in a nutshell, the Ilya Mikheyev, and Petr Mrazek LTIR stints have given the Leafs all the room they need to ice a 23 man roster. The return of Mrazek eats into a massive chunk of that, and while Toronto could choose to keep him on the LTIR after his conditioning stint ends (which it looks like it has) Toronto can buy some more time of LTIR relief, and they can keep Woll up on the Leafs on an emergency loan.
That makes sense from a cap management perspective, but with a Western Canadian road trip, Campbell showing some signs of exhaustion, and a back to back before Christmas, the Leafs probably want to bring back their big free agent signing of the summer. Still there is some flexibility with the date for that, and no need to do it until they want to give Mrazek a start.
Secondly, before this weekend it was a lot more simple. Anderson and Clifford would be sent to the Marlies, and possibly Liljegren could be a Marlie on paper for a few days while Toronto figured out their next move. Pretty much all of that changed with the Sandin/Marner injuries, and with the Spezza suspension. The Spezza suspension oddly enough is the most challenging as that cap space can't go anywhere and the Leafs lose some flexibility by needing to keep someone around to replace him. Add to that, with Spezza out and Marner out, having a decent forward like Mikheyev back in the lineup seems like more necessary than it did a couple of days ago.
So that brings us to Earl's suggestion of putting Marner on the Long Term Injured Reserve. It makes sense given that he will be out 3-4 weeks, and the minimum requirement for the LTIR is either 10 games or 24 calendar days (you can retroactively put Marner on the LTIR as well). That timeline would mean that Marner would be available for either the Blue Jackets game on the 27th or the Penguins game on the 29th at the end of the month. The obvious catch here is that if Marner doesn't fully require that amount of time and is able to return earlier, you are now keeping one of your best players out of the lineup. If Toronto is feeling comfortable with the timeline, this does seem like the best way to go.
Now there are plenty of other options like trades and waivers that can balance things out, but it's the NHL and trades are a rarity, and this year it seems like any halfway capable player put on waivers is going to be claimed. That's hasn't worked well for the Leafs so far this season and doesn't look like it would bode well in this situation either. Marner might be the best option, but if I'm the Leafs I'm probably trying to get him in front of the doctor one more time before making the decision.
It's also worth noting that the Leafs aren't accruing anything in the way of cap space to help them at the trade deadline as long as they are going the LTIR route. I'd assume the Leafs waved goodbye to that philosophy a while, back to it's certainly worth noting, as there is still complicated work to be done on managing the Leafs cap going forward.
For now, it looks like the "what do the Leafs do when their roster is healthy?" question has been delayed. The answer is probably the same as it was before the weekend, but with the added catch of Kyle Clifford might be at a point where he too will require waivers when that occurs. Given that he is one of the few players who has been able to clear waivers this season, it might not be a worry either.