The Lightning are the Leafs true test of merit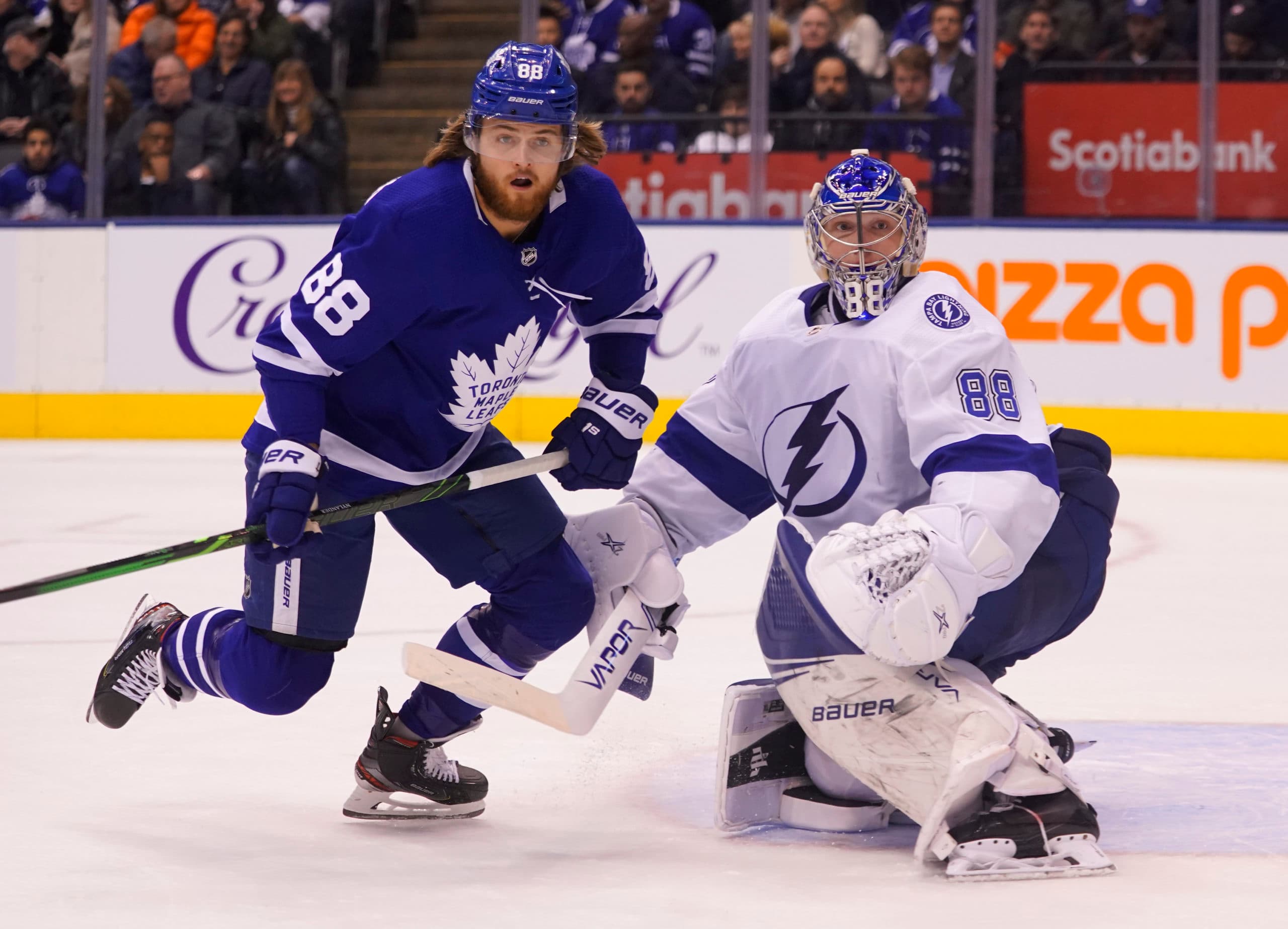 Photo credit:John E. Sokolowski-USA TODAY Sports
The Leafs are riding high. Maybe not high, but that mild tingle you sometimes get from ditch weed. Three straight wins even against the Hawks, Wings, and LTIR mangled Knights does put the Leafs back on track and at least on the positive side of the playoff picture again and a 5-4-1 record is like a report card that keeps you out of summer school, but certainly won't be put up on the fridge to brighten your parents day.
After three games of good vibes only, Toronto will now be facing the reigning two time Stanley Cup champion Tampa Bay Lightning. The good news is that the Lightning have been off to just as bad a start as the Leafs this season, or pretty close to it with a 5-3-1 record. The bad news is whether you judge a team by how they look on paper or by how they look on ice, the Lightning are a far superior team to the Leafs, and that's true even when Nikita Kucherov is shutdown.
Tonight is a chance for the Leafs to pick up a win that shows they can hang with the big dogs of the league, and with a roster like the Leafs that shouldn't be such a huge ask, but could conflict with the Lightning trying to prove their Cup hangover is over and they are ready to get down to business tonight.
There is still a bit of a question mark about what comes of Travis Dermott's spot, and what the overall impact to the defensive pairings will be. Dermott skated today and could be in. Holl could be bound for a return to the lineup as well, and now Kristians Rubins is up with the Leafs as well. It's all very interesting and I suspect Keefe will do his best to keep us in the dark until tonight on it.
Forward wise, the "if it ain't broke, don't fix it" philosophy reigns supreme, and hopefully it continues to pay off for Toronto.
For those waiting for the triumphant return of Zach Bogosian, you'll have to wait a little while longer as he's presently on the injured reserve. Instead we'll just have to deal with the rest of the intimidating Lightning lineup, and the notable return of Corey Perry to Toronto as well.
As for who is in net tonight, the Leafs are sticking with what is working, and that is letting Jack Campbell run with the net. For the Lightning, it would be hard to imagine they won't go with Vasilevskiy, but who knows, maybe it's a Brian Elliott night. So far nothing has been announced.
Tonight's game starts at 7PM ET and can be seen on TSN4 in Ontario.