The long road to a Sandin contract seems necessary for both the player and the Leafs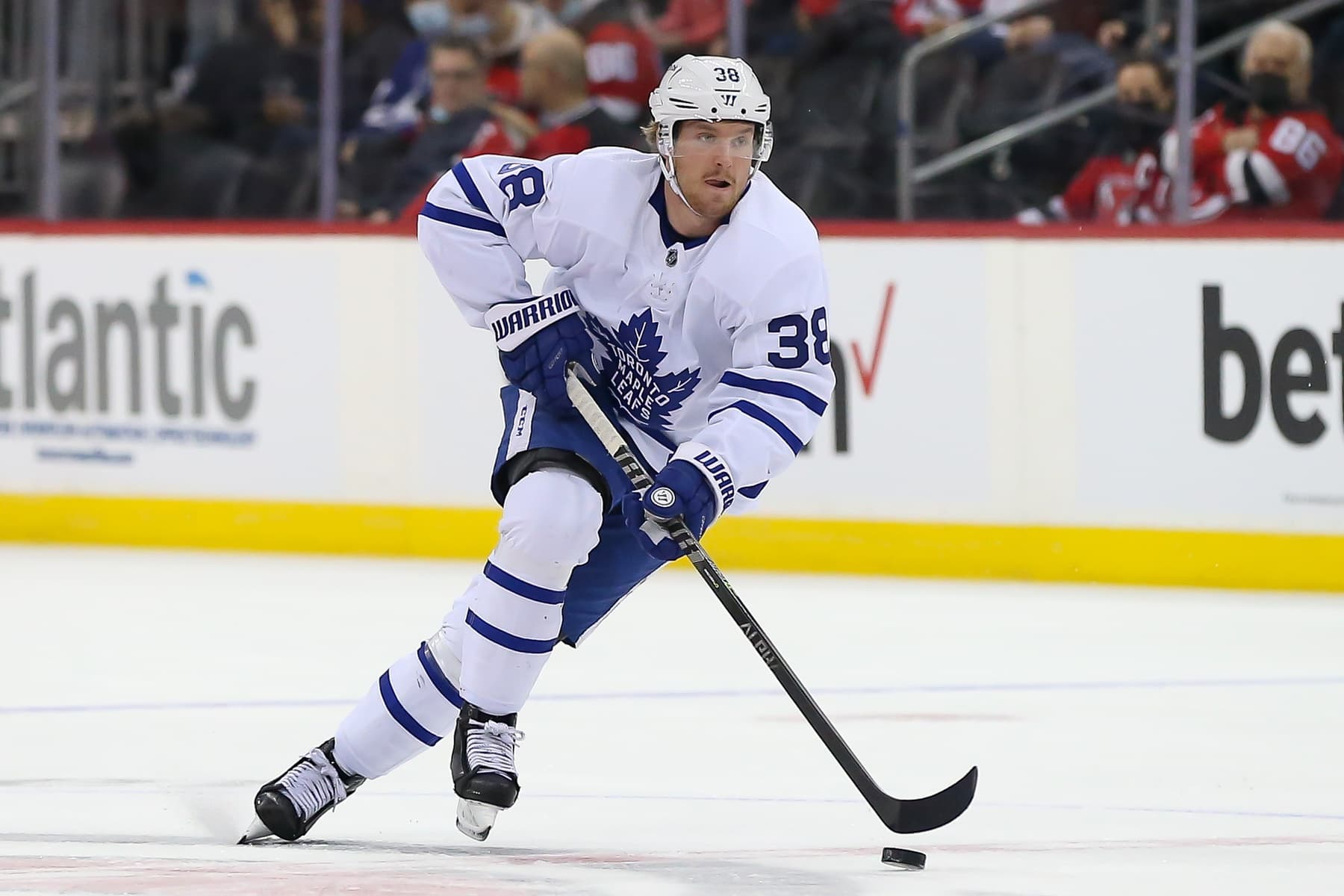 Photo credit:© Tom Horak-USA TODAY Sports
There is one significant piece of business that seemingly needs to be taken care of before training camp and that's the signing of Rasmus Sandin. Potentially there will be fallout requiring some salary to be moved as well, but expecting the Leafs to move salary prior to having a contract in place is unlikely. For all the trade Kerfoot and Holl takes we've produced over the summer, we are clearly at the point where they are staying put until Sandin is under contract. We'll start with that.
If we look at when the Sandin saga truly began, it started back on June 27th with the signing of Timothy Liljegren to a 2 year deal at $1.4M AAV. A very fair deal considering how Liljegren performed, but one specifically inline with how he performed and with the bridge deal there was an assumption that the Leafs aren't paying for potential, the true payday has that two years from now timestamp on it. Given that Sandin's numbers are very much in the same ballpark as Liljegren's it was assumed that the plan was similar for both players. Sandin doing what he did at a slightly younger age and having a perceived higher upside than Liljegren might have warranted a few dollars more, but it seemed clear what the Leafs were looking to do and frankly what they are capable of doing.
Fast forward to the next key dates and of course, Sandin was qualified by the deadline for RFAs. At this point there could have been some concerns that an RFA who was ineligible for arbitration and wouldn't require significant draft pick compensation could be a target for an offer sheet, but then free agency opened, and not a sound was heard (as usual) when it came to offer sheets. What did happen was the Leafs spent money bringing in some new players and it became clear that once Sandin was going to be signed, someone would be out.
As it sat at that point and does currently, the Leafs can ice a 20 player roster without making a significant trade and instead just waiving some of their bubble players. The Sandin signing would require a movement of a player likely making north of Liljegren's $1.4M AAV cap hit and the players it seems most likely to be targeted for that are Holl and Kerfoot, but certainly Pierre Engvall and Jake Muzzin have been mentioned as outside possibilities as well, along with the usual "Trade Nylander" noise, but in all of these cases the Leafs would be giving a player for a lesser return meaning a worse roster. The most palatable option is probably Justin Holl, but that then opens up a fresh series of questions about the Sandin situation that we've mentioned before and we'll get into again, but before we do that we'll close out the timeline.
On August 17th,
Luke Fox of Sportsnet published a story on the Sandin negotiations
that included a quote from Lewis Gross stating that "negotiations are going nowhere." It's safe to say that was the next most significant development as that comment wasn't received well by Kyle Dubas who responded "Negotiating contracts via the media have an adverse impact on player (and) team reputation and traditionally do not create resolutions to private matters."
This pretty much sparked the opinion that we could be embarking on another Lewis Gross/Kyle Dubas standoff like the Nylander negotiation and we made it seem that not only would Rasmus Sandin not be reporting to the Leafs camp on time, we could see the negotiations stretch until the December 1st deadline for signing RFAs. This was probably a premature opinion to jump to as Sandin's body of work is not the same as Nylander's at the time of his negotiation. There is a benefit to the player to be in training camp and working with player development as well as a steady defensive partner, and while the Leafs would certainly like to have Sandin in their lineup and on their roster, having the 22 year old go play overseas for a season and Toronto still retain his rights for next season wouldn't break them. In short, it looks like the Leafs have a lot more leverage this go around than they did with Nylander, so it's premature to think Lewis Gross has his heels dug in on money.
What was evident with both Nylander and Lewis Gross' work on Johnny Gaudreau's contract this summer is that he is committed to getting what his clients want. Sandin very well could want money, I haven't asked him. What it does seem clear that Sandin wants is a spot in the roster and one that allows him to put his best foot forward come the end of a bridge deal. That likely means ensuring that Sandin is in the lineup every night, which would spell the departure of Justin Holl. That likely means that Rasmus Sandin will have a spot on the left side, meaning that one of Rielly, Muzzin, or Giordano would have to be the player moving over to the right side, and potentially leave Timothy Liljegren as the only right shot for the Leafs defense. That means finding him so special teams time, and it's not easy to make a case for Sandin leaping past anyone on the powerplay or penalty kill, at least not immediately. None of this is stuff that would be drawn into a contract, but without a visible path to Sandin getting his playing time the next best thing is to ask for money and term the Leafs might not be willing to give at this point.
Still, the leverage sits primarily with the Leafs. There isn't a rush, and in fact waiting could mean that they can keep their current roster intact and add Sandin through the inevitable LTIR space that will become available over the course of the season. There's the fact that Erik Brannstrom signing a 1 year $900k contract hurts the case moneywise for Sandin as well. Not that Sandin isn't better, but how much better remains to be proven and it is becoming increasingly difficult to make a case for paying Sandin over $2M. Sandin was projected by Evolving Hockey to receive a 2 year, $1.6M AAV deal, and that's one the Leafs could still reasonably be pursuing and causing the standstill.
As for what's to come in the short term. September 21st is the day to watch. That is when training camp opens and ideally when we see Rasmus Sandin reporting. That said reporting without a contract is the player putting a ton out there. That's giving up leverage and taking a gamble when it comes to injury status, something that from Sandin's time so far isn't a gamble he should be making. As much as it would be great to see him put in his time with his team because it would help him likely even more than the Leafs, it's a giant leap of faith for him that he won't be screwed over by those actions. No ill will should be held against him if we don't see him until he has a contract.
If this goes long term, there isn't any shortage of Swedish teams that would be happy to have Sandin work out with them or potentially bring him in for a season. That seems like the next play here along with some inevitable trade rumours. While in the past I'd probably think there was something to threats of going overseas or the trade rumours, but now it just seems to be a necessary part of the dance. The player seems to want to be on the team. The team seems to want the player, it just seems that Kyle Dubas is destined to take the long road to contracts that look like they could have been agreed upon in July.