The Maple Leafs and Senators have reignited the Battle of Ontario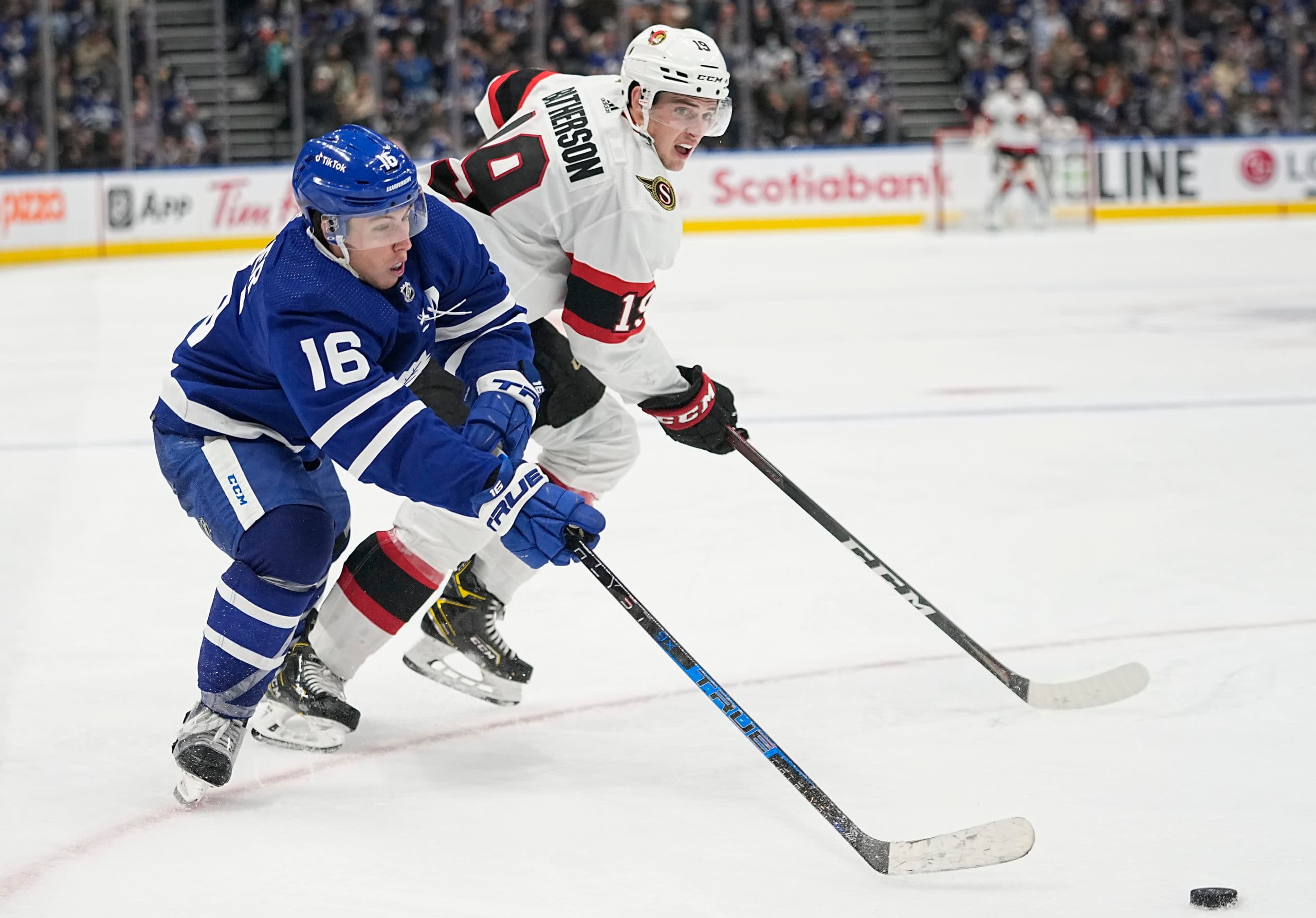 Photo credit:John E. Sokolowski-USA TODAY Sports
The Maple Leafs are a very good team already and the Senators just improved drastically, meaning the Battle of Ontario might have just returned.
After a fascinating off-season, it seems as though Ottawa has taken a massive step forward, possibly turning a corner in their rebuild. And while it doesn't seem like Toronto has taken another step, in reality, was their even another step to be taken?
Maple Leafs GM Kyle Dubas has echoed for the past few months that they will likely be relying on players with league minimum contracts to round out their depth. Being under a cap crunch — that's what has to be done.
Senators GM Pierre Dorion, on the other hand, made some interesting moves this summer, after a season where they operated near the salary cap floor.
With an already sufficient lineup of players like Brady Tkachuk, Tim Stutzle, Josh Norris, Drake Batherson, and Thomas Cabot, the Ottawa GM added more in Claude Giroux via free agency, Alex DeBrincat through a trade at the draft, and Cam Talbot from Minnesota.
The Senators have turned a lineup that would barely make it to 75 points into a potential dark horse playoff team.
| | |
| --- | --- |
| Senators 2021-22 top-six | Senators 2022-23 (projected) top-six |
| Tkachuk – Norris- Batherson | Tkachuk – Norris – Batherson |
| Formenton – Stutzle – Brown | Debrincat – Stutzle – Giroux |
Ottawa's top-six was already very difficult to play against, but adding a 40-goal scorer in DeBrincat and a veteran in Giroux has taken it to another level.
But, how does it compare to the Maple Leafs' top-six?
Maple Leafs 2022-23 (projected) top-six
Bunting – Matthews – Marner
Kerfoot – Tavares – Nylander
In terms of points and goals, I believe the Senators still have a long way to go. Ottawa's top-six, although with some players on different teams, finished the season with 367 points in 427 games; a 0.85 points-per-game total.
Toronto's top-six finished the season fairly better, scoring 473 points in 466 games played, ending the regular season with a 1.01 points-per-game.
The margins between both teams' top two lines does get thinner when you look at goals-per-game, though. Through the 427 games, the Senators' top-six scored 166 goals, making it a 0.38 goals-per-game total. The Maple Leafs, on the other hand, scored 192 goals in 466 games, completing the year with 0.41 goals-per-game.
I believe the biggest part to Ottawa's success will be how their lines perform together, especially with Giroux who'll be 35 in January. If he's playing well, the Senators will likely have success.
Looking at both teams and their defence, though, I think it's fairly clear Toronto's back end is better and more experienced. Don't get me wrong, Ottawa will have an incredible defence core once Erik Brannstrom and Jake Sanderson get more experience. However, for now, the Maple Leafs have the clear edge.
Goaltending is the most unpredictable of all positions for either team. Cam Talbot, who had a .911 save percentage in 49 games with Minnesota last season will be Ottawa's starter. Being on the older side, at 35, I'm curious as to how much there is left in his tank.
Everyone knows of the Maple Leafs' situation by now — two goaltenders in Matt Murray (who came from Ottawa) and Ilya Samsonov who are in their prove-it years of their career. The two netminders hovered around the .900 save percentage mark last season, but the expectation is one of them, or both, could have a much better year in 2022-23.
When looking at both teams, I see plenty of similarities, but I believe it's going to take Ottawa a bit more time to get to Toronto's level. They're clearly on the right track to be there in the next few seasons, just not yet.
That doesn't mean the Battle of Ontario isn't back because, well, it is. The Senators are at the point where they'll begin to make some noise throughout the NHL — again, maybe even becoming a playoff dark horse. They've always been competitive against Toronto, but this year will be different.
How different? We'll have to wait until October 15th to see, really, just how close both teams might be.
(Statistics via hockeyDB.com and Hockey-Reference.com)