The Maple Leafs don't have a Sheldon Keefe lineup but it is on him to make it work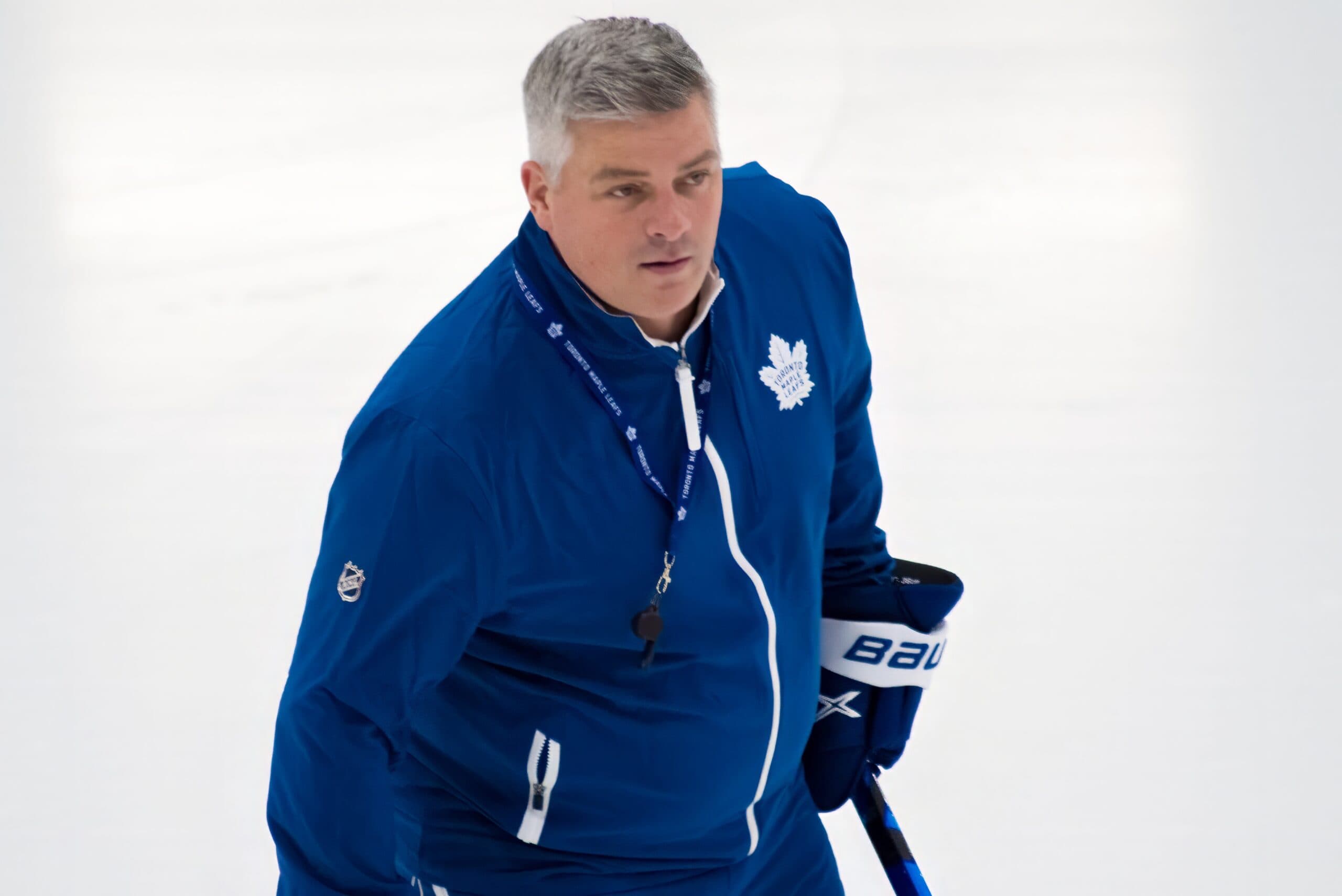 Photo credit:Steven Ellis/Daily Faceoff
I'm prone to quoting Moneyball. As much as I am not a fan of Aaron Sorkin, his work is extremely quotable and the one quote that is bouncing around my head today is one regarding the Oakland A's roster construction: "I didn't assemble them for you."
Billy Beane was addressing Art Howe in the scene and Art replied with a succinct "no shit."
I can't help but think that there are a lot of parallels between that moment and the current situation with the Brad Treliving roster and Sheldon Keefe's coaching style. While the appreciation for analytics might be reversed in the Leafs situation it again speaks to what you get when you don't have a GM interested in building a team that fits the way the team is coached.
The evidence of this is seen in three of the key acquisitions.
-Tyler Bertuzzi is another example of Sheldon Keefe struggling with the idea of putting a physical forward in the top six. While Bertuzzi is certainly a more talented version of Nick Ritchie and he has managed two more points than Ritchie had in his first 10 games as a Maple Leaf, it's hard to see what has been happening as anything other than a poor fit so far. Yes, 10 games aren't the full story on the season, but it is getting to the point where concerns are warranted.
-Max Domi is another example of things not working. Sheldon Keefe has preferred low event puck possession demons in the bottom six who will bore their opponents more than they will challenge them. You might not have liked Alex Kerfoot or Pierre Engvall, but it seems pretty clear that Sheldon Keefe misses them and considering that Domi and Kerfoot are essentially producing offence at the same level it's hard to make a case that the shift in philosophy towards bottom six scoring has paid off.
-Ryan Reaves is another clear miss for the Leafs so far this season as Keefe enjoyed rolling four lines at 5v5 for much of last season and he has now been handed a player that he can't trust to be on the ice in all situations. Situational usage has never been a strength for Sheldon Keefe and hasn't been great with 11F/7D lineups, enforcers, or sheltered scorers like Nick Robertson. Putting Reaves on a Keefe roster and at an inflated price is going about as well as you'd expect.
So the question for the new Leafs GM seems like a pretty simple one. Brad Treliving can admit that he got it wrong on all of his offseason acquisitions and begin shuffling deckchairs to get a team closer to what works for his coach OR Brad Treliving can make the decision that many expected to see very early in his tenure and look for a coach that will coach the Leafs players the way he wants them to be played.
While I don't think there is a whole lot of vision or direction from Treliving it is clear that he wanted to infuse some edge into the Leafs lineup. Bertuzzi, Reaves, and Domi were key to giving the Leafs an attitude that wouldn't accept being pushed around and that goes counter to Sheldon Keefe's "we'll thank them for the powerplay" philosophy when it comes to responding to the Leafs being pushed around. I'm not saying one way is better than the other but it is very clear which one the Leafs bosses want to use.
The fault so far ultimately lies with Treliving not Keefe as it was pretty clear what kind of coach Keefe is heading into this year but even though the GM didn't build the team that works for the coach, the easiest and quickest solution is probably to change the coach.
That change might not be coming immediately but the clock is likely ticking. Bertuzzi seeing time on the fourth line and Reaves not being immediately deployed after Marchand injuring Liljegren are things that aren't going to sit well with a GM who was excited for snot.
It might have taken until the 10 game mark to fully appreciate that what the Leafs have been doing isn't working. It will be interesting to see if Sheldon Keefe is given much more than 10 games to get things on track.