The Maple Leafs don't need a top four defenseman, they need a top four defenseman who can defend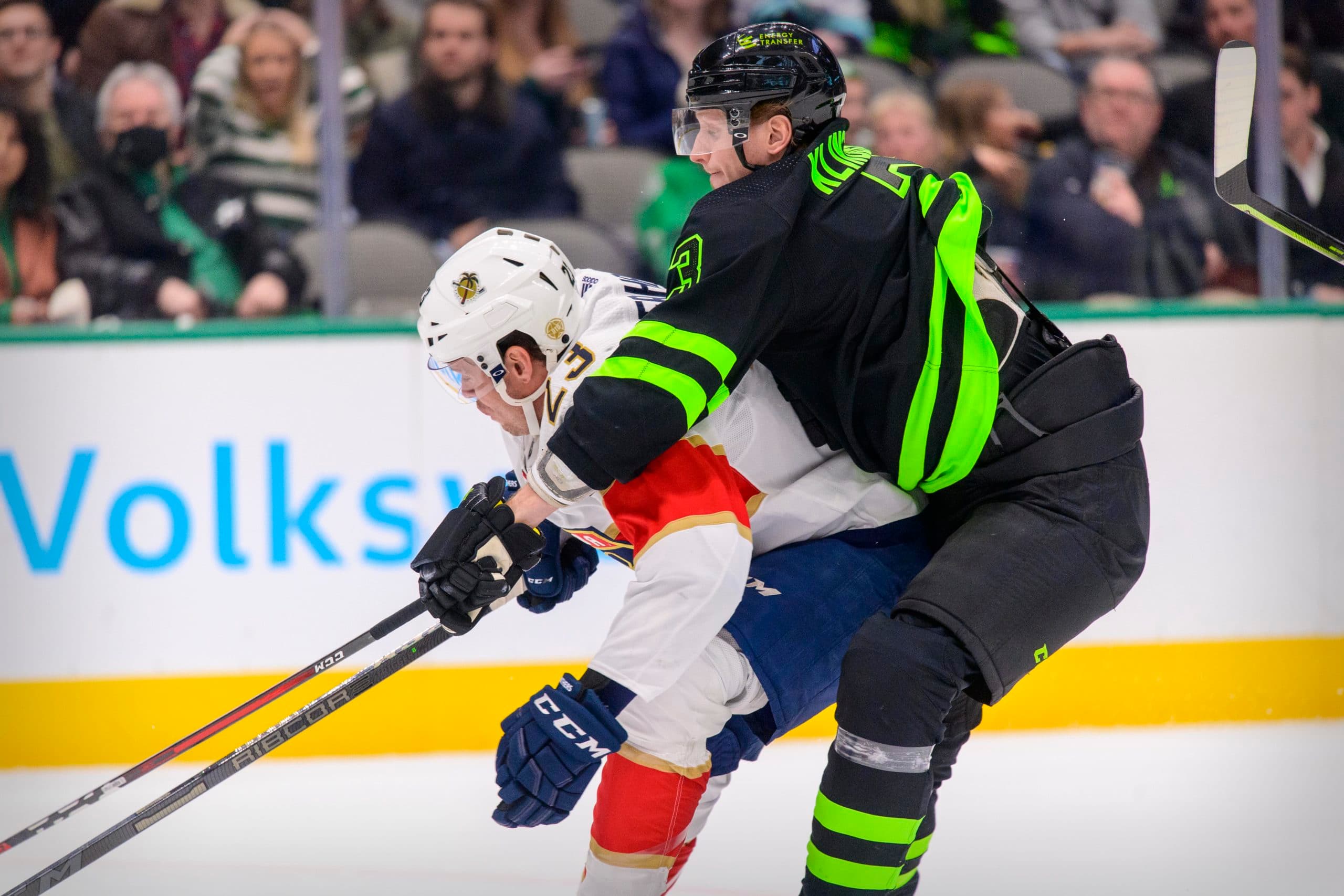 Photo credit:Jerome Miron-USA TODAY Sports
In someways it feels later than usual, but from a scheduling perspective it's much earlier than usual, but no matter how you look at, trade rumour season seems to be upon us.
Now I fall into the crowd that loves trade rumour season. Most of my school workbooks were half filled with trade proposals I'd write out, and when I was cleaning out my parents basement a few years back I reflected on the horrible trades of an eight year Jets fan trying to build a dynasty. I love this. The fact that any minute there could be an announcement that changes the direction of a team is exciting, and I don't buy into the idea of going with who got you there. I'm not sentimental. Upgrades galore, baby.
That's said, I can appreciate that not everyone wants to read about every player rumoured to be available and how they'd fit in with the Leafs. It's exhausting. There's going to be no shortage of trade deadline content on this site and others, but not every available player needs an article on them. That's decidedly why this is not a "John Klingberg is available, should the Leafs be after him?" article.
James Mirtle is in favour of Klingberg as an option for the Leafs,
respectfully I am decidedly less convinced, so I am going into why the Leafs don't to look at offensive defensemen.
First, the caveats to that. If Klingberg was cheap to acquire, yeah you start considering him. If there's a way of acquiring with sending out players you don't want to use, for example if the Dallas Stars are heavily invested in the idea of having Nick Ritchie in their lineup, sure, go nuts, explore it, but Klingberg is much more of a luxury than a priority for a team like the Leafs that needs to focus more on the playing defense aspect of being a defenseman.
First off, how can you not love Rasmus Sandin? Secondly, if you swap in Liljegren for Dermott that third pairing looks a lot nicer too. Thirdly, while there are some minor issues with xGA/60 on the top pairing, and Muzzin's CA/60 leaves a lot to be desired as well the second pairing not standing out at all at the moment, the Leafs blueline isn't in particularly bad shape, especially when you have Rielly and Sandin as legitimately strong offensive options, there doesn't seem to be a pressing need to bring in more offense on the point.
Here's essentially an external vs. internal offensive defenseman comparison:
So Liljegren hasn't been setting the world on fire offensively this year, but then again, Klingberg hasn't been the best at it either, the nice thing with Liljegren is that he isn't a defensive black hole, and arguably defensive black holes are what the Leafs need to be avoiding. We don't need another Tyson Barrie on our hands.
So who are the options that might make sense for the Leafs? Well, Jakob Chychrun is certainly a player that comes to mind as worth what he'd cost the Leafs. The fact that he has favourable defensive results while playing on the Coyotes, is 24 years old, and is locked into a $4.6M AAV contract is an argument for paying the steep price it would take to land him.
William Lagesson is a small sample success story in Edmonton, but one that the Oilers seem to be reluctant to view as a worthwhile option for their questionable blueline. If the Leafs are looking to make a cheaper move, Lagesson could be worth pursuing either now, or if ends up falling into the Group 6 UFA this summer.
Looking at Frank Seravalli's list of top 20 trade targets
, the defensive options are limited after Chychrun. Ben Chiarot is prominent on the list, but there are far more affordable options that equate to essentially a Zach Bogosian replacement. Nick Leddy isn't far off Chiarot's numbers, but without the marketable playoff mean streak. That leaves Calvin de Haan and Mark Giordano, both who have been strong in the xGA/60 area where Leafs have needs, but they have other struggles in other areas, notably some struggles should be expected with the Blackhawks and Kraken respectively. Both players with some salary retention could be fits with the Leafs, although I don't know how appealing the idea of a rental is after the Nick Foligno fiasco last season.
If we are looking at the rental market, the three players that come to mind are Colin Miller, Mark Pysyk, and Ilya Lyubushkin, as discussed last month…
All of these players bring a more complete game than someone like John Klingberg, and while his career supports that this down year offensively is an outlier, his defensive struggles throughout his time in the NHL make him a hard pass in favour of defensive needs, which hopefully the Leafs can also address in a more affordable fashion.