The Maple Leafs should explore the RHD rental market sooner rather than later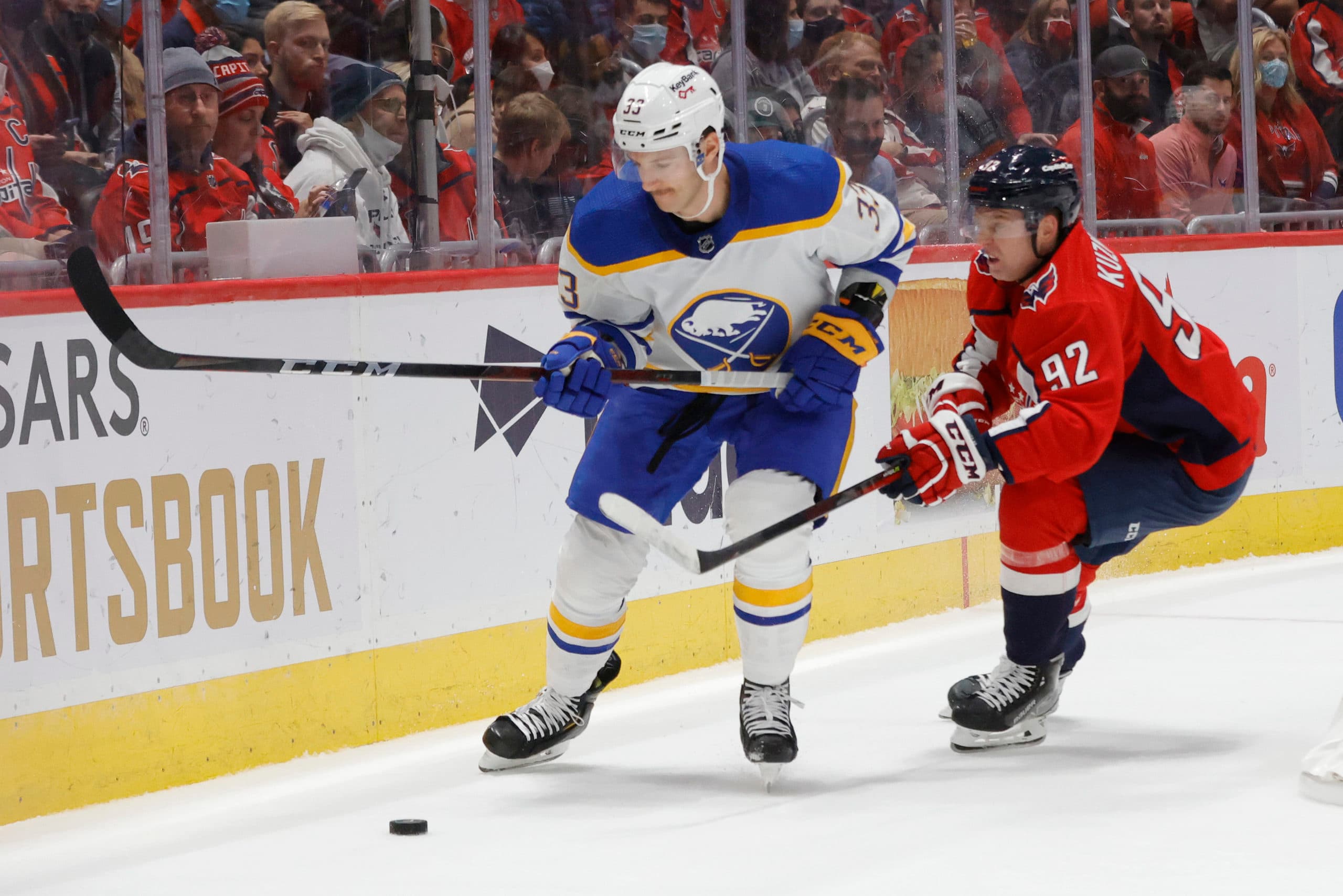 Photo credit:Geoff Burke-USA TODAY Sports
It feel likes a long time since we've seen the Leafs play. We probably forget a lot of the small little things about how they play, but one that isn't likely to slip from the minds of too many Leafs fans is the underwhelming play of Justin Holl.
Even in the strong outing against Edmonton on December 14th, Holl seemed to get caught out of place, made inexcusably sloppy no look passes in front of his net, and generally didn't move his feet. In the prior season the hustle of Holl was one of his calling cards that earned him the elevated top four responsibility, now partnered with Muzzin, who is also showing some age, Holl could be too big a liability for the Leafs down the stretch and into the playoffs. And before you suggest Travis Dermott as an option, he hasn't fared much better in arguably softer minutes.
Given the complexities of bringing in a new defenseman and the need for an adjustment period prior to the playoffs, Toronto might be better off acting sooner rather than in exploring the replacement for Holl and/or Dermott, even if that decision comes with a higher price.
In theory, Holl and Dermott might even have some trade value themselves, as the teams that Toronto would likely be dealing with would be trying to unload their rental players. Holl and Dermott each have an additional year on their contract, and particularly in the case of Dermott, at age 25, that could be an appealing acquisition. Both players represent cost controlled defensemen for lottery teams looking to try something new next year, and might have some value in that regard and the kind of team that is in a draft lottery position in December is also possibly a team that believes Justin Holl could rebound next season. In short, the Leafs might be able make this work in something resembling a hockey trade.
That being said, playoff bound teams want to build out their depth. Keeping Holl and Dermott around while adding to the Leafs blueline is probably what Toronto is trying to achieve. On the opposite side of that, the lottery bound teams would probably have the draft pick or middling prospect that allows the team and fanbase to dream bigger than addressing defensive depth for next season.
As for the question of who could be a fit for the Leafs down the stretch, here are a few options:
Colin Miller – Buffalo – $3.875M
At 50% retained, Colin Miller starts looking like a bit of a bargain. He has that Soo Greyhound factor which makes him a favourite for the Dubas/Keefe connection as well, and of the five defensemen on this list he is the one who makes the most sense in a top four role. Miller has been playing around 20 minutes a night this season, and has been averaging 18 minutes a night for his career. He doesn't require much in the way of sheltering. His defensive strengths on a bad Buffalo team lead me to believe that he could be serviceable with Muzzin on a shutdown pairing.
Mark Pysyk- Buffalo- $900k
Might as well get all of the Sabres out of the way early, and look at Mark Pysyk.
Pysyk is more of a puckmover, than Miller, and doesn't have the Greyhounds factor going for him, but the soon to be 30 year old Pysyk might be a stronger depth fit for Toronto and at $900k, he doesn't really require Toronto to give a lot of thought to how to make his contract work.
Pysyk has been playing around 19 minutes a night in the sewer that is the Buffalo Sabres organization, up over seven minutes from what he was playing last season. If Miller can't work for the Leafs, Pysyk is a pretty good Plan B from the Sabres.
Erik Brannstrom – Ottawa- $863k
There needs to be one youthful option on this list, and Brannstrom makes the most sense. I mean, he's only 22 and having a hard time making the Senators roster, so there are obviously risks that he can function as a top six option for the Leafs at this point, but Brannstrom has something going for him. Waivers exemption.
Brannstrom could be a decent 8th or 9th D option, even if he's going to come with an increased price tag for perception that there is still top four potential there.
Scott Mayfield – NY Islanders – $1.45M
If you find yourself missing Zach Bogosian, someone like Scott Mayfield might be one of the better options available. Mayfield has an additional year left on his contract which may or may not be a good thing. And despite Mayfield not being particularly good, there's a good chance that Lou Lamoriello will see Mayfield as someone who should get him a significant return or believe he should be kept.
Mayfield looks to be a downgrade from Dermott, so if Mayfield is to be considered it would probably be as an addition rather than as a replacement for Holl or Dermott.
Like the previous mentioned defensemen (save for Brannstrom), Mayfield is playing around 20 minutes a night and can handle a second pairing workload.
Ilya Lyubushkin – Arizona – $1.35M
Speaking of Bogosian replacement, here's Ilya Lyubushkin. There's really no reason for him to even play with a stick, he's on the ice to hit, block shots, and play reliable positionable hockey in his own zone. Of course, all of this has come with a bit more sheltering that what was given to Miller, Pysyk, or Mayfield.
No other options on this list have averaged 2-3 hits per game. Though no other option has the play die on their stick to the extent it does with Lyubushkin either.
The Leafs are very much in a situation where they should be looking to add to their blueline, and arguably they need to do more than simply look at the cheapest, easiest options available to them. The Leafs are probably better off making some difficult decisions and taking a run a true top four defenseman rather than settling on the best of the rest, but with that in mind, there's also nothing wrong with hedging bets and pursuing depth safety nets at the same time, and this group represents that.