The Morning After: Leafs Morning Take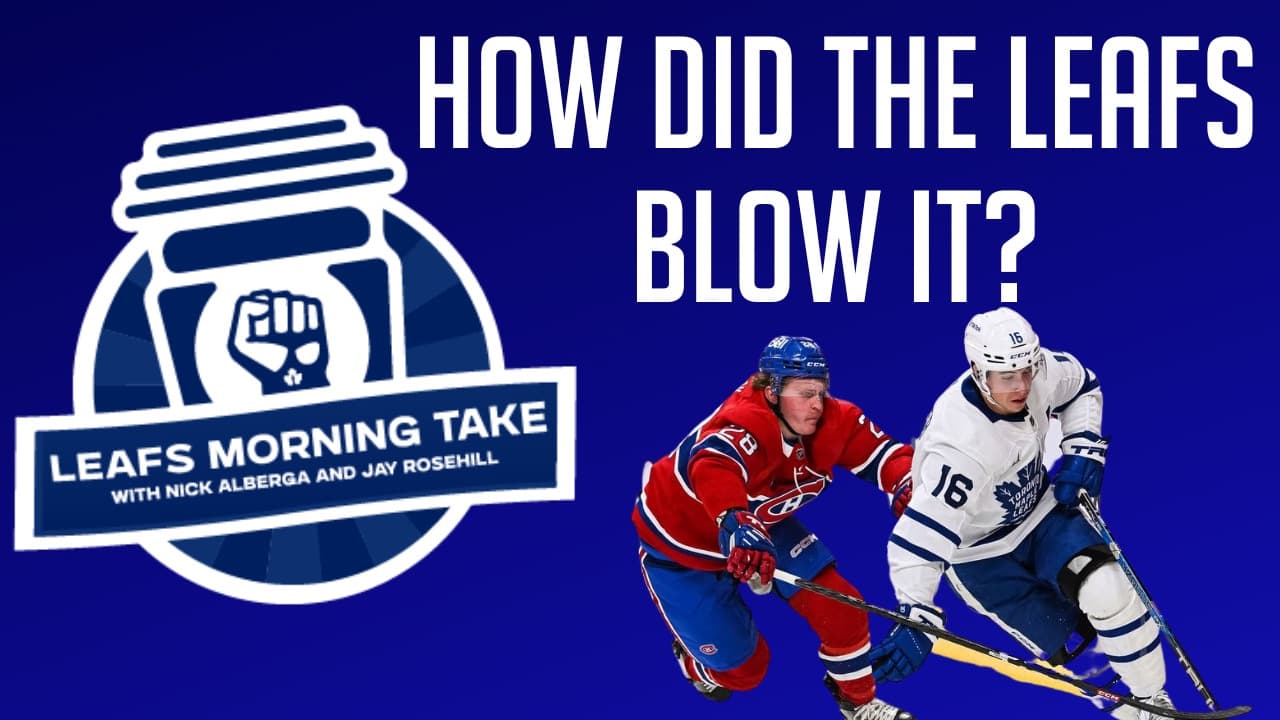 Oh baby, it's going to be a fun year covering the Toronto Maple Leafs, that's for sure. Never a dull moment, right? At the very least, you know I'll never be at a loss for words —not that that's ever been a problem for me in my 33 years.
On the heels of Toronto's sloppy 4-3 loss to Montreal in the season opener, we had plenty to discuss on episode two of Leafs Morning Take. We dove headfirst into Wednesday night's debacle. This, again? Where do the Leafs go from here? Is the sky falling already? What went wrong?
Considering what we know about this team, this won't be the first time this season that we mull these questions over, sadly. Honestly, I'm happy Jay was there to walk me off the ledge. Lucky for all of us, Toronto is right back in action tonight for their home opener against the Washington Capitals. We discussed and dissected Ilya Samsonov's first shot to show his former team that they made a bad decision not tendering him a qualifying offer back in July.
Meantime, without question, all eyes will be on Auston Matthews and Alex Ovechkin tonight at Scotiabank Arena. We talked about Ovechkin's legacy and his impact on Matthews. From a betting perspective, especially considering both players were quiet in their first game, it might not be the worst idea to lay some coin down on both snipers to score in this one. Thanks to our friends at
PointsBet Canada
, you can do so right now!
Additionally, we took some time to address some questions and thoughts from the chat. We're one game in, and already, there's no shortage of conversation starters in Leaf land. Jay's off tomorrow, but we'll be unveiling an innovative segment to cater to his other, more important life as a firefighter. Also, Sportsnet's Anthony Stewart will join me.
Don't forget to subscribe, like and leave us a review!