The return of the trade bait lists and who makes sense for the Leafs: Rumours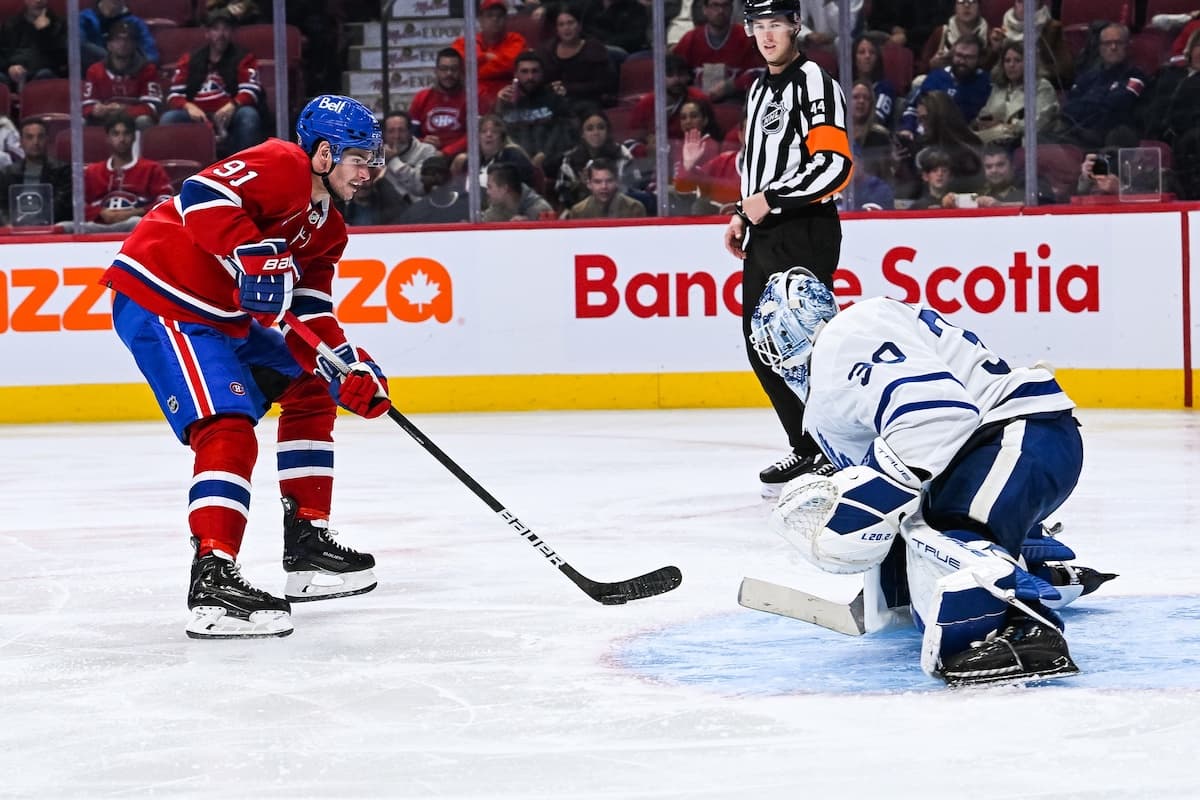 Photo credit:David Kirouac-USA TODAY Sports
After a brief hiatus (my Christmas vacation) the weekly rumours column returns to TLN. And much like how it has always been when it comes to the Leafs it's not so much Toronto specific rumours given the tight-lipped nature of Kyle Dubas, but instead, it is who is rumoured to be available around the league mixed in with some "informed" speculation from insiders.
With the new year comes a two month countdown to the trade deadline and that has led to the rise of Trade Bait lists both on our network over at
Daily Faceoff
and over at
The Athletic.
There are a lot of overlapping names on the two lists, and a lot of names that we've talked about previously on this site. Chychrun, Meier, Horvat, O'Reilly, Boeser, Karlsson, Gavrikov, Gostisbehere, Klingberg, and Kane have all been discussed to some extent previously, Those covers off a substantial part of the list already. Other players like Joel Edmundson, Andreas Anthanasiou, and Nick Ritchie would bum me out to talk about, so we'll just pick a few interesting names that either make sense for the Leafs or could create a more interesting market for Toronto to operate in.
Mattias Ekholm
Ekholm landing on Frank Seravalli's trade bait list is a bit of a shock, but when you consider that Nashville is very much trending towards the bottom of the league, it stands to reason that they'll eventually need to start moving on from their strong defensive veterans. Ekholm has three more seasons after this one at $6.25M AAV and that could certainly price him out of Toronto. His age could also be a factor as bringing in Ekholm has a bit of a similarity to the Muzzin extension in Toronto and it could be Toronto riding out the end of a strong career rather than getting anything resembling Ekholm's peak performance.
Ekholm does have the ability to play on either side despite his left shot and is still very much going strong, so any worry about his demise is premature. Ekholm's high cap hit won't do much to drive down the asking price on him, and it seems unlikely that the Predators will retain much if any of his contract if they are willing to move him. It's hard to imagine there is much of a rush to move him as there will be just as much of a market in the offseason and it will be a lot easier to make things work in the salary cap, so Ekholm is likely only available if the Predators get their asking price. It's hard to imagine the Leafs being the team to do that.
That said, Ekholm offers another name to the mix in a market that has players like Erik Karlsson, Jakob Chychrun, and Jake McCabe as the defensemen with term available. If putting another name out there potentially lowers the asking price of other more desperate sellers, that could have a favourable impact on the Leafs.
Anthony Duclair
I don't know how enthused the Panthers would be to trade Duclair within their own division, but it certainly wouldn't hurt for the Leafs to try to find out.
Duclair's $3M AAV for this season and next is something that could fit somewhat easily into the Leafs cap situation, and his speed and finishing ability address needs in Toronto's top six forward group. The only drawback to Duclair is that he isn't a center which would be the greater need for the Leafs.
When it comes to acquiring Duclair, I wonder if he can be had for a more reasonable cost to acquire given the Panthers cap situation. Someone like Nick Robertson (who may or may not be someone the Leafs want to move within their own division) could make up a substantial part of the return given that his upside and cap savings should have appeal to the Panthers and it's hard to imagine that better offers will come their way unless they have greater cap flexibility than has been let on.
Timo Meier
I know I said I wasn't really going to talk about players we've touched on previously in Rumours, but Meier remains an interesting option and the fact that some teams are scared off by his qualifying offer could work to the advantage of a team looking to take a bit of a chance.
Meier's present AAV is $6M which is definitely a steal. And honestly, his $10M qualifying offer isn't too gross of an overpayment depending on what is going to happen to the salary cap in the next year or two. Meier very well could be a $10M player on the open market. That being said, the Leafs can't afford that. What a team could do is trade for Meier, qualify him, sign him to his qualifying offer and trade him with some salary retention to recoup some lost assets from acquiring him from the Sharks. That's a bit of 4D chess for you all, but one based in the NHL being a league that does fun things like sign and trades.
A team willing to take a chance on Meier now, possibly with a reduced cost to acquire him as a result and trust that they'll be able to figure out the best way of handling the qualifying offer predicament later.
The biggest issue for the Leafs is more about Meier not being a center.
Sean Monahan
Boring Sean Monahan might in fact be affordable Sean Monahan now as it is unlikely the cost the acquire him will match that of O'Reilly, Horvat, Toews, or even Jack Roslovic. Part of the catch there is that Monahan's not going be as good as those other options, but what he does do is check the box of being a center you comfortably slot in on your third line but feel comfortable with on your second line if you need him there too.
No one should expect Monahan to revisit his 30 goal seasons, or his point per game season from 4 years ago, but more reasonably he can match or exceed the offensive production of Alex Kerfoot at his best, while not being a trainwreck at center. More or less that's an upgrade, but whether or not the Habs want to help one of their most hated rivals bulk up for a playoff run is up for debate. At the very least the Leafs aren't going to be done any favours on the cost to acquire him and that might instantly mean it is better to look elsewhere.
Matt Dumba
Since Dumba is on a trade bait list and he always seems to be linked to Toronto, it's worth talking about him now whether he's a good idea or not (the most likely conclusion is not.) Dumba is a right shot defenseman that plays with a physical edge, the catch is that his style of play is the chaotic Dion Phaneuf style of hockey that is frustrating the majority of the time and occasionally is redeemed with a highlight reel hit or one-timer.
Dumba might be a player of interest depending on the circumstances of the Wild. Presently Minnesota is a playoff team, and if they are looking to dump Dumba's salary in order to make an acquisition of their own, Dumba is an interesting defensive option for the Leafs to consider bringing in at a reduced price. Heck, they might even find a team like Chicago they could use to broker some salary retention. The idea of adding a physical defenseman who can eat minutes will have some appeal for the playoffs even if Dumba's on-ice page on Natural Stat Trick is questionable at best.
One of the final things worth noting is that no Leaf appeared on either the Daily Faceoff or The Athletic trade lists. No Wayne Simmonds, no promise of the Leafs dangling a 1st round pick, nada. This is likely another thing attributed to Dubas' preference to keep tight lipped about potential transactions and an equally frustrating part of the trade deadline process.
The Leafs have been one of the more active teams this year when it comes to transactions. They waived Aube-Kubel so they could sign Petruzzelli. They traded Curtis Douglas for Conor Timmins. They traded Denis Malgin for Dryden Hunt. They've bought out Axel Rindell. All signs are pointing to the Leafs being active over the next couple of months.