The Rock got the chant wrong, but no one's going to tell him otherwise: Leafs Morning Take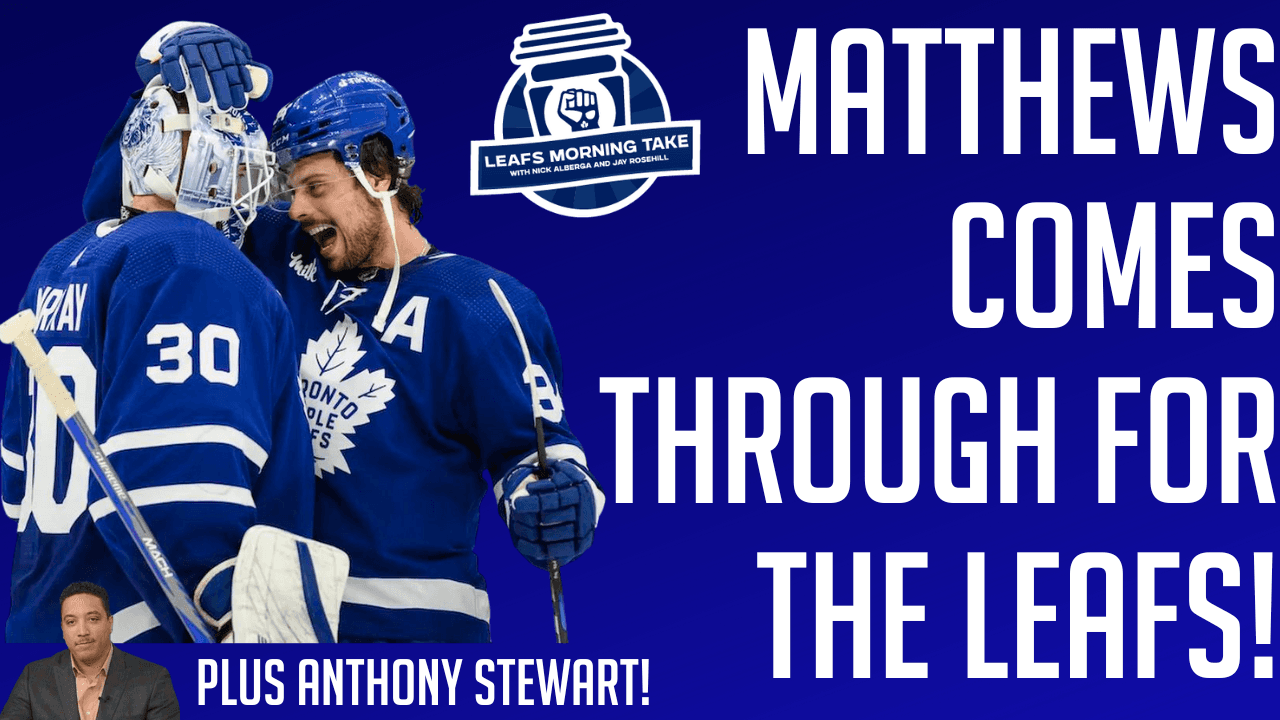 Well, that was much better, especially after I pretty much needed to be walked off the ledge on Thursday's show.
All things being equal, the first Mail It In Friday edition of
Leafs Morning Take
was a smashing success. No Rosie on today's show (firefighting duties), I flew solo. That said, Rosie did make an appearance as we unveiled a new segment that will be a staple for us moving forward (3 Hits With Rosie). You won't want to miss what Jay had to say about Toronto's first victory of the season. Minor spoiler: Who's there to protect Auston Matthews? My feelings were a bit more subdued, I'm still bitter over Wednesday's opener.
Meantime, it was great to see The Rock at Scotiabank Arena, even though he butchered the team chant. I discussed with Sportsnet's
Anthony Stewart
.
Furthermore, we touched on Auston Matthews, the goaltending, what to expect from this Leafs team and why the Hall & Oates goal song remains a thing. Also, Anthony even disclosed why he's feeling Jack Campbell for the Vezina Trophy this season.
I'm two for two with my bets so far, so let's keep the good vibes going. Shoutout to
PointsBet Canada
!
We'll be back on Monday at 11 a.m. EDT with our thoughts on the first instalment of the Battle of Ontario plus a preview of the Leafs and Coyotes. Don't forget to subscribe, like and leave us a review!