Sebastian Aho's contract extension may have just sealed William Nylander's fate with the Maple Leafs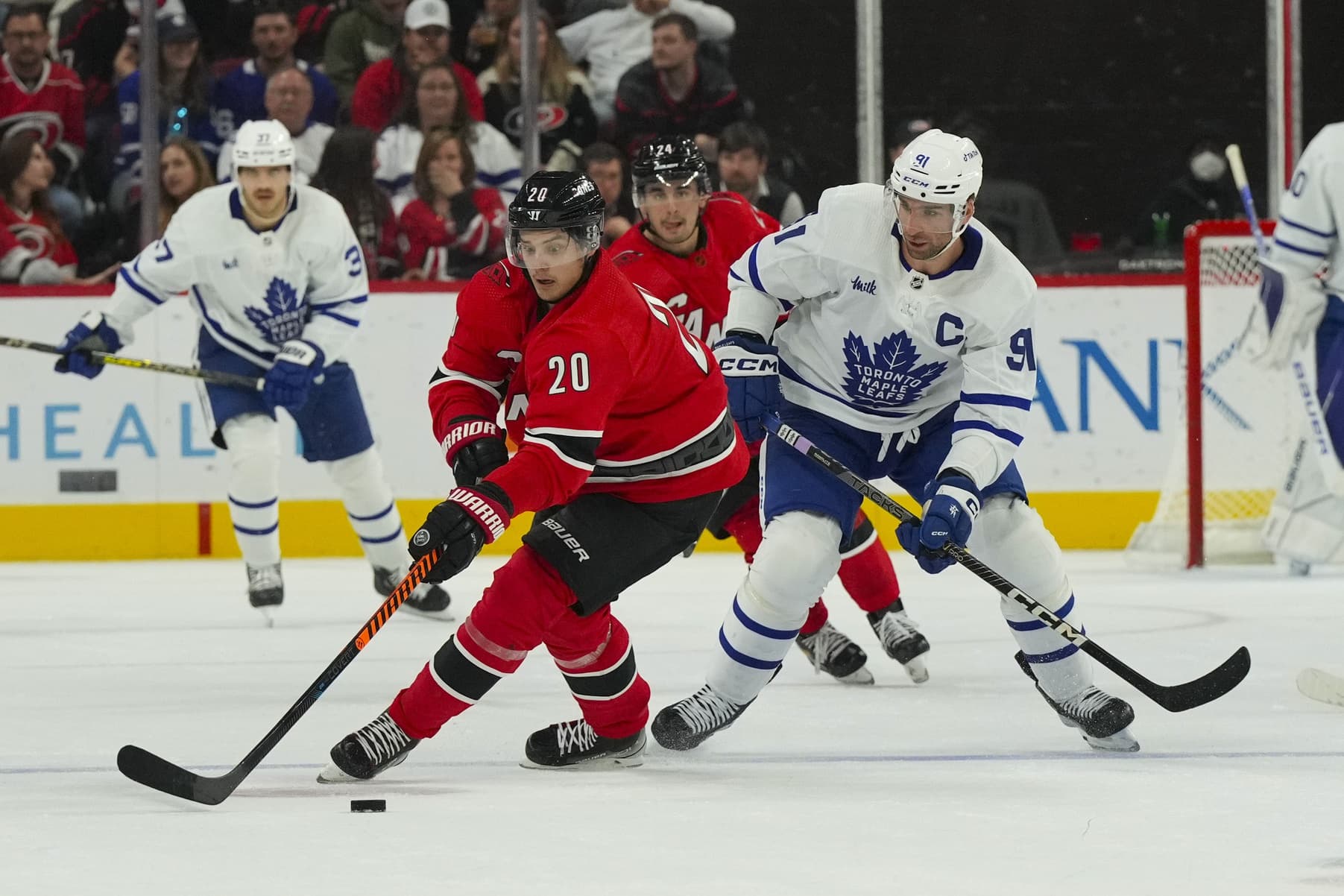 Photo credit:James Guillory-USA TODAY Sports
Carolina Hurricanes captain Sebastian Aho just signed a massive contract extension, and it's not good news for the Toronto Maple Leafs.
While this may just seem like yet another "how does it affect the Leafs?" piece, this one – at least in my opinion – is justified.
As we're all aware of by now, negotiations are ongoing between the Leafs and William Nylander, who's one year away from unrestricted free agency, on a new contract. The last time the two parties went through this process, it was slow moving, so unsurprisingly, not much is going on right now.
Meantime, Aho got himself quite the 26th birthday present on Wednesday inking an eight-year extension worth $9.75 million per season. Like Nylander, he too, was slated to become an unrestricted free agent next summer. Any way you slice it, this contract is a big win for the Nylander camp, and suffice it is to say, it doesn't exactly help the Leafs out in negotiations. This is purely my opinion, but I really don't see Nylander taking anything less than $9.75 million per season.
Furthermore, on the surface, there's a lot of similarities to draw between the two players. That said, Aho's a centre and Nylander's a winger, something that's extremely valid to bring up in this kind of debate. For me personally, the fascination lies on two things: The numbers and what the Nylander camp is thinking. If the last go around were any indication, Brad Treliving and company are in for a heavyweight fight. I suppose the good thing this time is the fact that Nylander has a contract in place for next season.
On one side, you have Nylander, 27, who's coming off back-to-back 80-point seasons, and most important to this conversation, his first 40 goal campaign. On the other, you have Aho, who's hit the 35-goal plateau three times in the past four years. To be fair, it likely would've been 4-for-4 had it not been for the Covid shortened 56 game slate in 2020-21. On top of that, Aho's a more complete player, and that should stand for something as well.
At the end of the day, it's all about perception. What does Nylander think he's worth? What do the Leafs think his value is? Until they figure that out and/or come to a resolution, the debate will rage on.