The TLN crew names Jack Campbell the Leafs' MVP for calendar 2021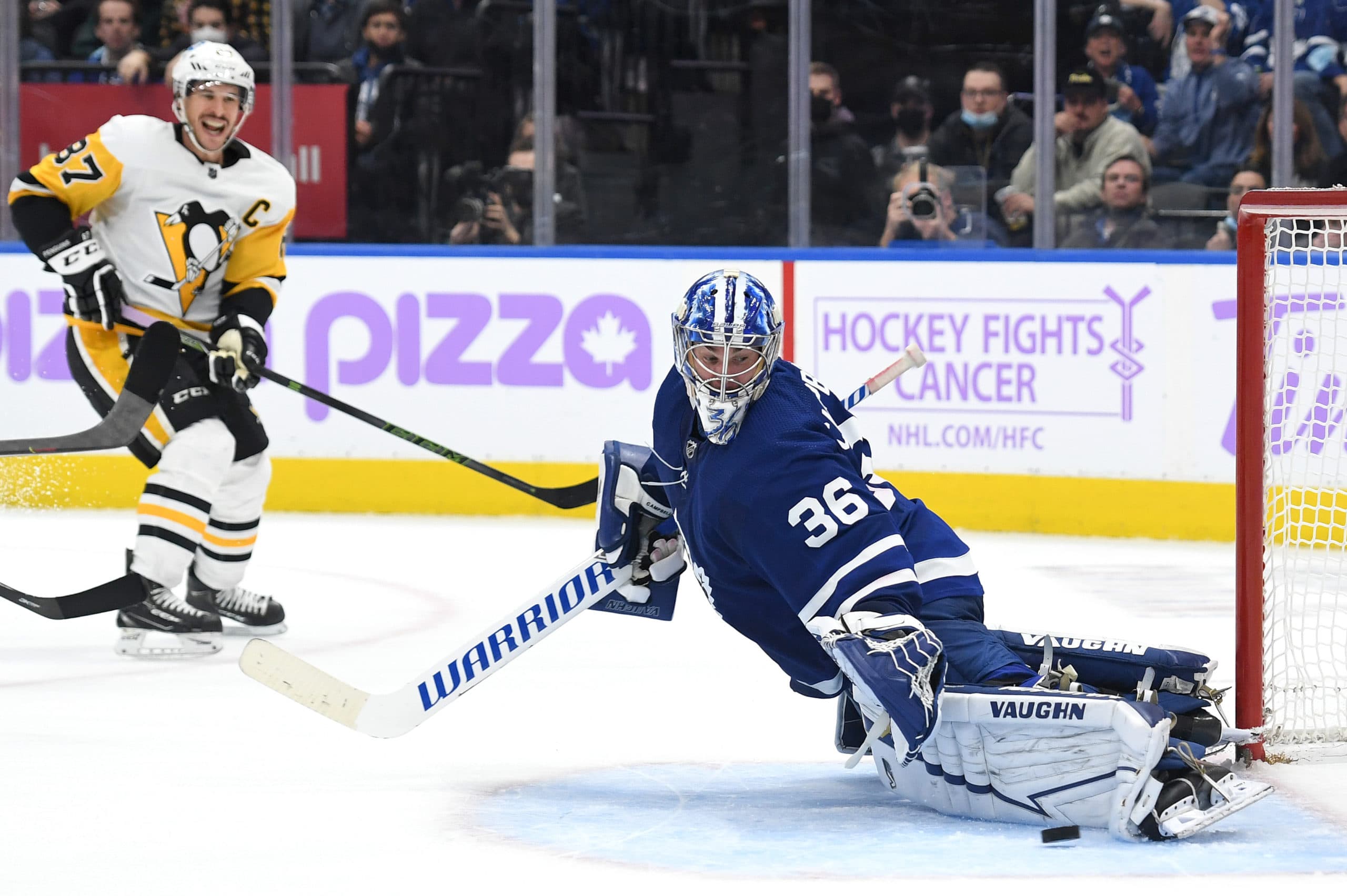 Photo credit:Dan Hamilton-USA TODAY Sports
When we were coming up with roundtable questions for our year end series, one of the suggestions was that we each provide our MVP for the year. The immediate follow up was did anyone anticipate selecting someone other than Jack Campbell. While there were assurances that cases could be made for a number of other players, the results are still overwhelming as you'd expect, and here's how Jack Campbell came to be our MVP…
Nick Barden
It's easily Jack Campbell. Entering the season, there were a lot of question marks as to whether he'd be able to handle the workload. He has done an exceptional job. Campbell is one of the top goalies in the NHL and has made some highlight-reel saves along the way to keep the Leafs in games. I wouldn't be surprised if he's my end of season MVP too.
Joseph Zita
Jack Campbell because just looking at his numbers through two months of the season is ridiculous and without him I don't know what this Toronto's record would be. Night in and night out Campbell has given this team stellar performances besides the occasionally off night.
Michael Mazzei
Justin Holl….. nah I'm kidding, it's Jack Campbell
Roxanne Khasow
William Nylander (Editors Note: Thank you, Roxanne.)
Dylan Murphy
I think even the biggest Jack Campbell supporters, like myself, had at least the tinest shred of doubt going into this season that he might not be able to replicate his success last year or he wouldn't be able to handle a starting goaltender's workload, particularly with injuries to Mrazek upping that workload by a significant amount, but he's passed every test with flying colours. Soup is (still) on the menu and that should absolutely be the case for several seasons to come (sign him now Kyle!)
Nick Richard
There are a handful of worthy candidates for the Leafs' MVP through the first couple months of the season. After a slow start by his standards, Auston Matthews has been torching the league in recent weeks and is right back in the mix to win his second straight Rocket Richard Trophy. John Tavares returned from a scary injury last spring and has been a force for the Leafs early in the season, producing at over a point per game while handling tough minutes. Morgan Rielly, fresh off an eight-year contract extension is playing the best hockey of his career, blending an improved defensive game with the offensive punch from the backend that we've all grown accustom to. William Nylander came out of the gates on fire and is producing at the highest rate of his career while also taking on more responsibility, including a role on the penalty kill. All that said, the Leafs' MVP so far has been Jack Campbell. You could make a compelling case for him as the best goaltender in the league through the early part of the season and even when the rest of the team has struggled, Campbell has been a steadying presence between the pipes. Ideally, he won't have to carry so much of the load in the second half but he has been everything and more for the Leafs in 2021-22.
Scott Maxwell
Jack Campbell without a doubt. While his play has dropped a little bit as of late, it's to be expected when he had such a red hot start, and when Auston Matthews and crew had his early season slump, Campbell was lights out every game and kept them in a lot of games when the offense wouldn't normally. Now that the offense has picked up, it's masked Campbell's recent regression, so over the course of the season this answer will change, but for right now, it's Campbell.
Mark Norman
Jack Campbell
Jon Steitzer
It's hard not to select Jack Campbell, so I'm not going to overthink this. He's made up for some offensive struggles, dealing with a rookie D pairing, and whatever is going on with Muzzin and Holl this year. Throw in the fact that he was supposed to have a lighter workload by splitting the net with Petr Mrazek and that hasn't happened and he's been fine with it. Campbell seems like the easy pick and if he keeps it going throughout the year, he deserves some Hart consideration, nevermind the Vezina.
So are we right or wrong here? Who is your Leafs MVP? Tell us in the comments.