David Rittich might still be the cost effective goaltender the Leafs needed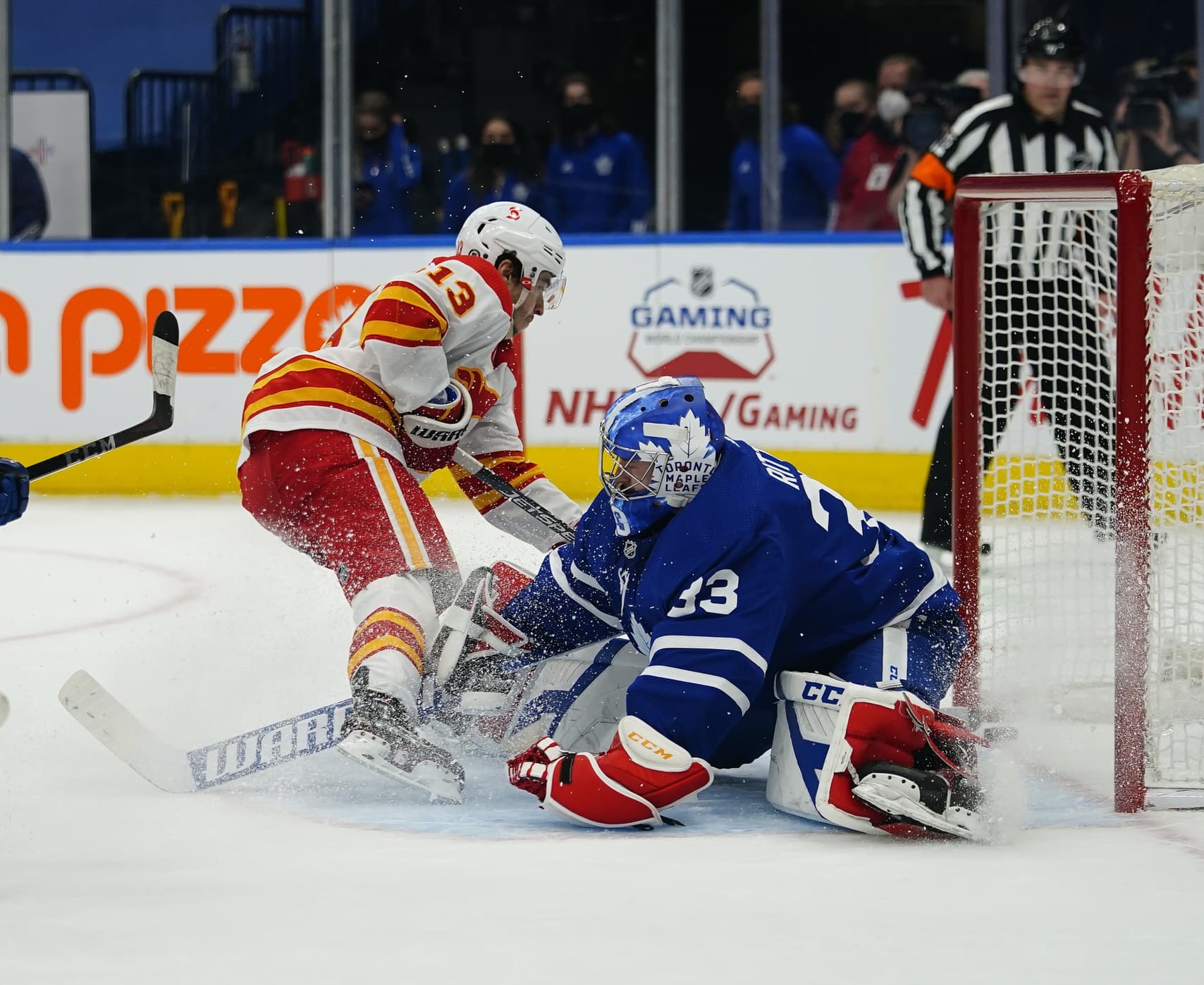 Photo credit:© John E. Sokolowski-USA TODAY Sports
April 20th, 2021, the day is memorable for a number of reasons. For me it's the day I received my first dose of COVID vaccination. It's also a day I smoked a fat bowl, because it's important to have traditions. It's also the day that @David Rittich was dead to every Leafs fan after allowing 5 goals 28 shots, including a disastrous run in the third period against the Canucks. He also had a one goal against outing against the Canucks just over a week later, with a .938 save percentage, but it's safe to say minds were made up and Rittich was not going to be looked at as the future goaltending partner of @Jack Campbell.
In fact, in the four games Rittich played for the Leafs he finished with a .888 save percentage, and only one quality start out of three. There's also the fact that Rittich's upside isn't up enough. If he is playing at the top of his game, he's still a sub .910 save percentage goaltender. That's not endearing. It's manageable, but you certainly aren't excited about him as an option.
Of course, coming into a new team that plays a different system then you are used to is a challenge for any hockey player, but goaltenders have the added challenge of trying to stop shots behind that system without the benefit of any familiarity with the players. He'd have a new goaltending coach, which I don't think enough can ever be said about a strong relationship between the goaltender and goaltending coach, and for right or wrong reasons, he wouldn't have been treated as the priority as the Leafs were hellbent on getting Andersen back to game readiness.
You can accept that Rittich was a necessary stopgap and move on from him, but you can also look at the pool of free agent goaltenders, look at what they are likely to cost (rumours for Mrazek, Ullmark, and Driedger all have making at least $3M) and instead look at the best of the rest, and Rittich might start falling into that group, although @Laurent Brossoit is the most intriguing option that I can see.
The how or why of how it came to be had Rittich earning $2.75M/yr on his last contract. I don't think he's in any danger of receiving an offer that high from the Leafs, or anyone else, so Rittich can come in under a Jack Campbell cap hit, he might be the a fit.
Bringing Rittich back would be a commitment to Campbell as being the true #1 goaltender, and expecting him to be healthy and consistent enough to handle the workload without being pushed. Rittich is capable of being a workhorse backup, and if the Leafs are good team, there's no reason why Rittich can't still be a 30 start goaltender to keep Campbell fresh for when it matters the most.
While I think there is a case that can be made for Rittich, it's probably not the right path for the Leafs. There are enough other free agent options and potential trade options that we don't need to start for a place of settling. Exploring the open market on goaltenders is a far better scenario than locking in on Rittich now.
And as for Rittich. I'm not sure he'd be too jazzed about Toronto either. He's experienced the judgement and defeat aspect of Toronto as his introduction, without any positives (wait, are there positives to being a Leaf?) and that's probably going to have him in a mindset to explore other options as well. Still the goaltending market is brutal, and if the Leafs expressed interest, they could probably bring him back. It just also seems the longer you wait the better the price you pay for your depth goaltenders, and Rittich doesn't warrant a premium.