There is no easy path to keeping Morgan Rielly beyond this season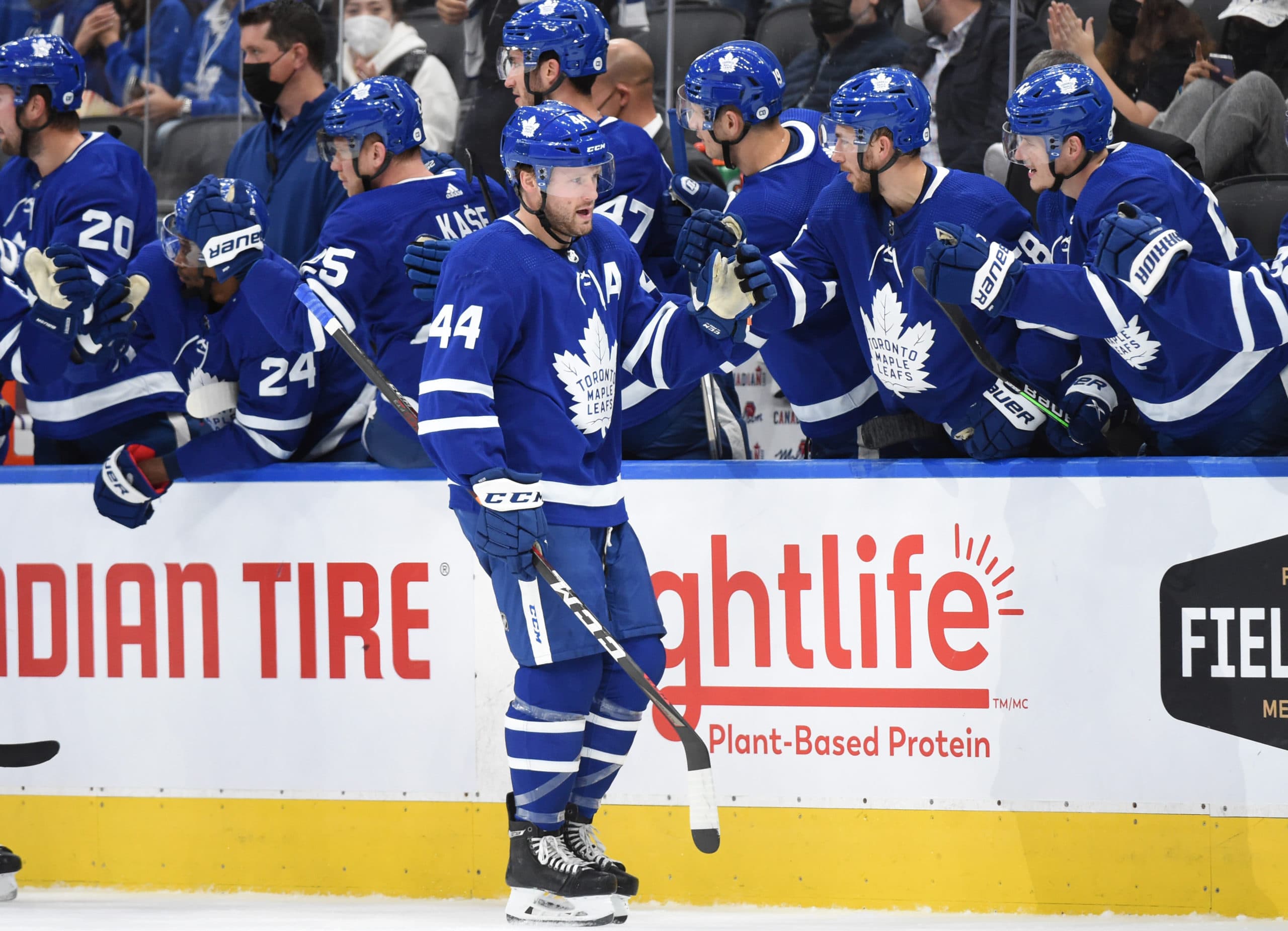 Photo credit:Dan Hamilton-USA TODAY Sports
The second Charlie McAvoy was signed today my mind went where any reasonable person's mind should go, and that was to how it affects the Leafs. Contracts for Seth Jones, Darnell Nurse, Dougie Hamilton, and others already set the bar high for Morgan Rielly and should have essentially torched the idea of Rielly accepting a team friendly contract under the $7M mark. Now team friendly seems like $8M. The McAvoy contract makes that even harder…
There is obviously a strong argument that McAvoy is better than Rielly. There's a benefit to paying a younger defenseman throughout his entire prime rather than taking a chance on how the player will perform later in their career, but it doesn't change that teams are paying legitimate number one defensemen over $9M, and Morgan Rielly falls into that category.
So the Leafs have the benefit of the salary cap possibly going up. So that's good. If the Salary cap goes up $2M to $83.5M the Leafs have the possibility of retaining Rielly, where a flat cap pretty much torches any possibility of that.
Of course there's some bad news too. The Leafs will have Jack Campbell, Rasmus Sandin, Ondrej Kase, and Timothy Liljegren in free agency as well. No combination of those players seems like it would be able to fit with the remaining money after signing Rielly, even if he took a "team friendly" $8M AAV contract.
There's already a couple of big leaps in looking at what the 2022-23 cap situation could be, and let's generously consider Amirov and Robertson as wishful placeholders, but the reality is that Jack Campbell should eat up at least $3M. It would probably be disastrous if Sandin doesn't produce at a rate that warrants a raise, so it's a rough catch 22 to either have a prospect not pan out or to force a tough decision on the roster.
The thing is, more and more the realization is sinking in with me that the Leafs are better off with Morgan Rielly re-signing. Certainly losing him for nothing is the worst case scenario, but trading Rielly, even for assets, doesn't relieve the Leafs from their need for a top pairing defenseman. TJ Brodie is solid, but Muzzin is aging, and has injury challenges that won't be going away as he gets older. Holl seems entirely dependent on Muzzin to be successful, and Dermott, Sandin, and Liljegren are all question marks. Losing Rielly creates the need for a Rielly level defenseman. That's not going to be cheap.
So when you figure the Leafs have a need for Rielly, it becomes a matter of who is forced out in the process. That's going to be much more of a time will tell situation, and not one that necessarily needs to be resolved until the offseason. The Leafs have 80 games, and hopefully over 7 playoff games remaining to figure out what is the best direction for the team, and while the wait and see approach has its merit, it also seems like with each new contract signed by a defenseman the idea of a hometown discount becomes an increasingly expensive concept.
After signing up for a free account, we're going to give you a bunch of boxes with player names and you're going to pick a name from each box until you've put together a super crew that you think can contend for a NationDrafts championship. Seems easy, right? It is easy and that's not just because you're wicked smaht. 
Sign up for FREE right here
.