Things might feel different about the Maple Leafs this year, but it felt that way last year too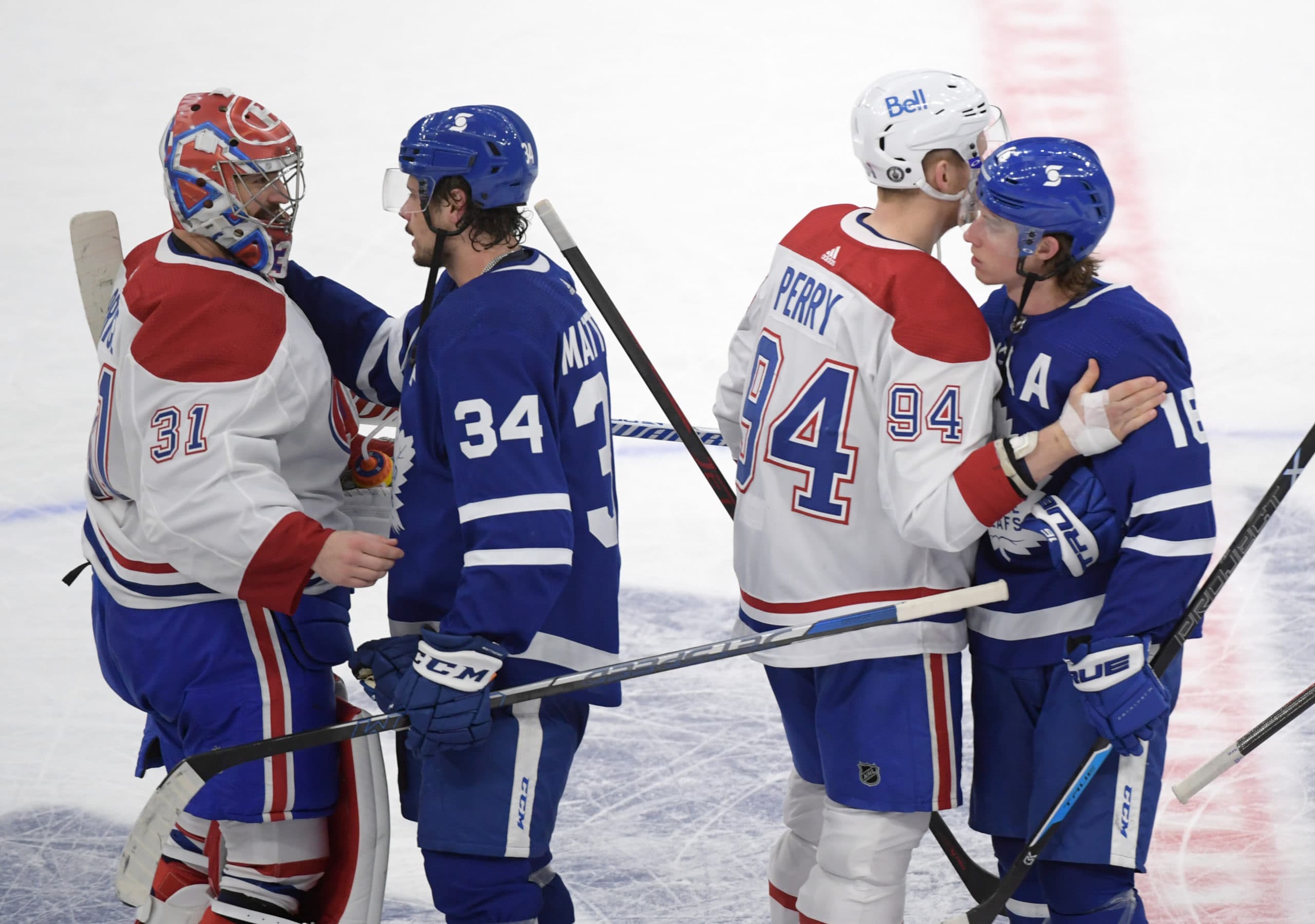 Photo credit:Dan Hamilton-USA TODAY Sports
Every now and then you see an article with a headline that requires a spit take, and that was essentially what happened Monday morning when I read
"This year feels different for the Toronto Maple Leafs"
by Travis Yost. After reading the article, there is undoubtedly solid points made about how the Leafs have continued to improve, and how Sheldon Keefe is getting the best out of his players, but there is very much a Groundhog Day feel to instilling confidence in the Leafs midway through the regular season. Nothing Travis is saying is wrong, and seemingly through the law of averages, eventually it has to be Toronto's year, right? And why not this year?
I'm certainly not here to shit on anyone's optimism about the Leafs either. This is a very good hockey team and the season so far has provided a ton of evidence supporting the Leafs being a team that could make Toronto happy.
Unfortunately, we've been through this before.
A couple of summers ago the Leafs found themselves in the fortunate position of playing the Columbus Blue Jackets to kick start the return to play. On paper this was a matchup that Leafs fans were rightfully thrilled about. Toronto was getting the opportunity to play in their home rink instead the NHL's Eastern Conference bubble, and after going through Columbus the path was far less conventional than the usual seven and done against Boston. That certainly didn't work out.
Last year, after leading the North Division from start to finish, having a winning record against every team in the division, and having all of the strong underlying numbers to boot, the Leafs drew the seemingly fortunate first round matchup of the Montreal Canadiens. The wounds are still fresh enough there, that despite last year feeling very different, we know the story ended the same too. Such is life as a Leaf fan.
That's essentially why it's hard to be in a "this is different" mentality, even when the Leafs aren't giving anyone a reason to doubt them. The regular season is a seven month holding pattern to see if the Leafs can exorcize their demons. And the good times like Jack Campbell stealing November and December for Toronto or Auston Matthews goal streaks, or the wonderful hilarity of Ilya Mikheyev becoming a sniper will be lost on us all if there is another first round collapse that will be met with calls for patience when addressing a notoriously impatient fanbase enduring at least a couple of notable playoff droughts. This is very much the status quo.
Now, like I said, I'm not here to shit on anyone's optimism. In fact there are a lot of reasons why I'm prone to believing in this group, even beyond the numbers.
You look at players like Michael Bunting and Ondrej Kase and you can see that injection of practical hard nosed hockey that was often absent from the Leafs lineup last year. Even if you credit Foligno and Hyman for having that style, neither had a chance to demonstrate it against Montreal as both were banged up at the end of the year.
The growth of Sandin and Liljegren into everyday NHL regulars is huge.
The giant steps forward the Leafs are seeing from Kerfoot and Mikheyev has to make people feel good.
Better play from Engvall, and more motivated play from Matthews, Nylander, and Rielly are all exciting developments too.
Yeah, you could say that I too feel good about this Leafs team, think they have the potential to make a run, and want to remember that the Sharks and Capitals have playoff barriers too until they didn't.
Now, there is also another way that this year is different, and unfortunately it doesn't involve optimism. The Leafs are back to the Atlantic division, which means a first round matchup is very likely against Tampa or Florida. Or in a more bizarre circumstance either Boston or Carolina. None of that sounds like as easy a starting point than Columbus or Montreal, and there aren't any easy outs in the Leafs future. Though maybe that's a reason for being excited, they won't underestimate their opponent's abilities.
In short, Travis Yost is right. The Leafs are good. If you're feeling good about the Leafs, you're right to be doing so too. The catch to all of that is we've been down this road many times, and we've been hurt before. It might be different, but it seems very much the same, high expectations followed by disappointment. Eat Arby's.