TLN Predicts the Maple Leafs season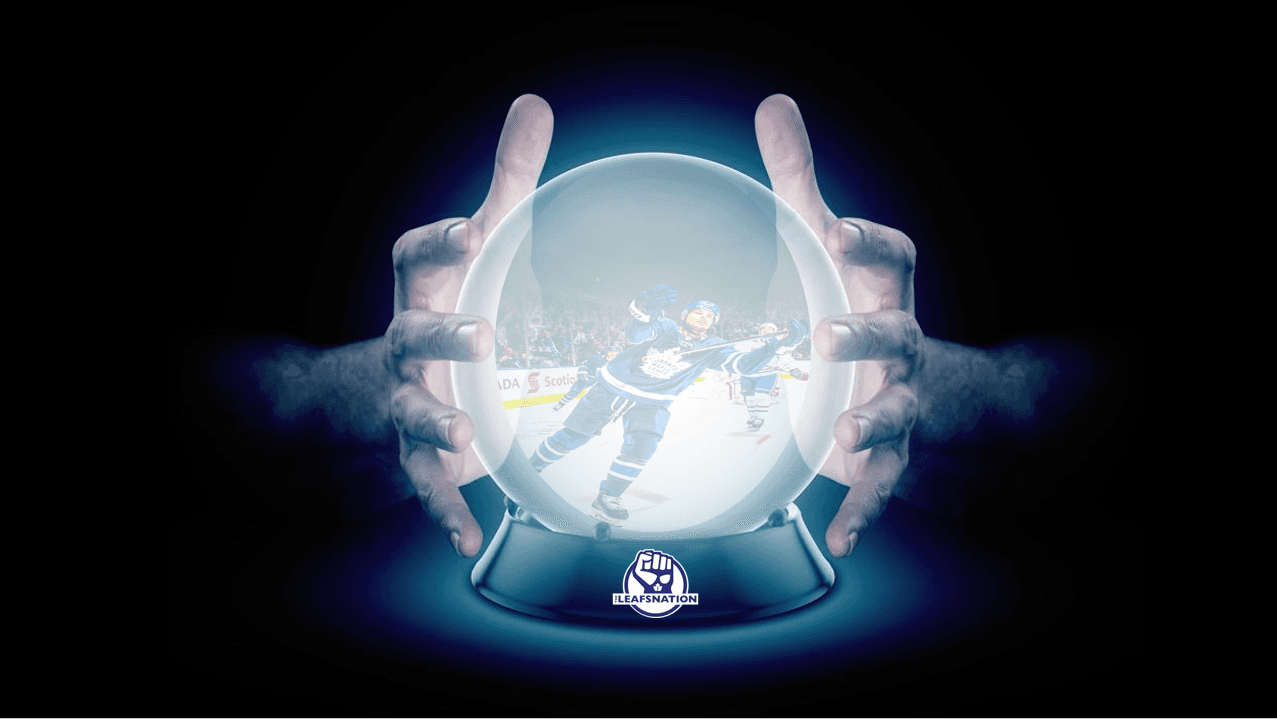 It's that time of year again when I dust off the google forms and put the TLN to work on predicting who will stand out and who will come up short in the coming season. Like previous seasons I forgot that 20 questions runs a little long when you put it all into one article, so for the purpose of allowing you to get on with your day quick and for us to harvest more pageviews, I've turned this into a two part series.
We've already seen a major change since the poll began and the Sam Lafferty trade while not the biggest thing to ever happen, has already dated one of our questions and a few responses. So before Brad Treliving trades William Nylander, here's our predictions for the upcoming season.
Who will be the Leafs MVP this season?
It probably comes as no surprise that the vote here was dominated by Auston Matthews. Being a Hart Trophy winner will get you that kind of street cred and ultimately for the Maple Leafs to be their best, Auston has to be his best. Last season was a bit of a step back production wise, but there were a lot of elements in Matthews' defensive and physical game that took a step forward. This season needs to be about getting the best out of Auston at both ends of the ice and in all situations again and certainly there needs to be a next gear for him in the playoffs.
The only other Leaf to get a vote was Mitch Marner (Paul Marner might have hacked our survey.)
How many goals will Auston finish with?
The logical next question is how productive Auston will be and there was some significant variance in the responses. The low was 43 and the high was 61. The majority had him scoring over 50 again and the average of all responses was 52 goals. That doesn't seem unreasonable but with a focus on the playoffs and a new contract already in hand it still has a ring of optimism.
What will happen on the Nylander contract front?
I gave four options here and the responses are divided equally among three of the options. No one at TLN believes that Nylander will be traded and that probably means he's gone by the time I hit publish on this post.
The even split came between signing him in season, signing him in the offseason, and that he walks to free agency. Depending on where you sit that letting him walk to free agency is even more grim than the trade option.
Will Mitch Marner hit 100 points?
Two thirds of the TLN respondents said yes. Traditionally this is what happens when I ask this question but we're still yet to see it. That is by no means a slight on his 99 point season, but for one of the highest paid wingers in the game and one that is going to absolutely be pushing the limits on his next contract, that is going to be an important milestone to hit. I'm sure a lot of people would settle for a Selke or stronger playoff showing instead.
Who will be the best "prospect" on the Leafs not named Matthew Knies?
It's very easy to go with Knies, so I've included him from this. I'm sure some of the respondents might make cases for Fraser Minten (who had the most votes) actually outperforming Knies, or possibly Joseph Woll (who got all but one of the rest of the votes), but Knies is still the guy. Minten as a centre and Woll as a goaltender definitely have the chance to standout though. Me, I voted for Nick Robertson because I feel someone has to. If he puts it all together he'll make me look smart(-ish).
Who will be the best of the new additions?
Tyler Bertuzzi kinda ran away with this one. There was a vote for Max Domi, but no love for Simon Benoit or Martin Jones.
Bertuzzi has been gifted the sweet spot on the line with Matthews and Marner and as such I think he needs higher expectations that we'd maybe associate with Noah Gregor. If Bertuzzi is truly going to be the best of the new additions he needs to blow the numbers that Michael Bunting put up on that line out of the water. And he probably needs to stay healthy as well.
Will Sheldon Keefe be the coach come playoff time?
Of the respondents I'm the only one who said no. I'll leave it to the others to write about whether this is based in confidence in Keefe or whether they believe that Treliving wants to give him a full run in the role before making up his mind on Keefe but given that the regular season has always been Keefe's strong suit, they are probably right.
As for me. I've been ready to move from Keefe since the 2022 playoff exit so maybe my response was based in wishful thinking. Or maybe I'm just remembering the line matching and playoff lineups from May a bit differently than everyone else.
Who will be the first Leaf traded this season?
We all got it wrong, and the answer was Sam Lafferty. I guess it does say "this season" so we will stick with the question still being technically valid and give the responses.
Jarnkrok and Robertson each received a couple of votes and led the way. Jarnkrok is going to get a lot of that because he always looks like the odd man out but wherever the Leafs put him he ends up performing adequately. Especially with Lafferty out the door someone like Jarnkrok seems safe to me.
Robertson on the other hand seems like a real possibility and I feel like if Kyle Dubas was still the Leafs GM he would have been traded so he could get his shot elsewhere already. That's not to say that Treliving won't do that but it seems they will at least want one more look at him in the Leafs lineup before deciding on what to do with him.
As for the other responses, they included Klingberg, Prospects, and Brodie. I could see Klingberg getting the Nick Ritchie treatment.
Who will be the most pleasant surprise this season?
This is awkward. Sam Lafferty actually had a modest win in this regard. Maybe the fact that the Leafs got a 5th round pick for him instead of losing him on waivers counts as a pleasant surprise.
Since I didn't want to burden anyone with fresh responses on Thanksgiving weekend we'll go with a four way tie between Klingberg, Gregor, Domi, and Liljegren.
For what it is worth I picked Liljegren because I think there will be a real opportunity for him to step up and grab an important role on the right side of the ice.
Who will be the biggest disappointment this season?
A lot of votes for defence and it wound up being a tie between TJ Brodie and John Klingberg.
TJ Brodie's game in the playoffs had a lot of warts. That also came with him playing with Jake McCabe after spending most of the year with Morgan Rielly, so that was a pretty significant change. Still, Brodie isn't getting any younger and like Giordano (who also received a vote) could be expected to take another step back this year.
As for John Klingberg…well…this city isn't always the kindest to offensive defencemen. Larry Murphy is probably the gold standard for being run out of town, but Jake Gardiner, Bryan McCabe, Tomas Kaberle, and Morgan Rielly have all taken their share of heat as well. Throw in the fact that Klingberg has been declining for the past couple of seasons and was an absolute train wreck in Anaheim last year and Toronto offered a him $4.15M deal, that's going to turn the heat up on him and all the powerplay second assists in the world won't save him from his 5v5 play.
We'll finish this series up tomorrow with a bit of a confidence check as well as our predictions for who wins the cup and how far the Leafs make it this year.
Let us know your responses in the comments below.