TLN Prospect Rankings: Where did we get it wrong?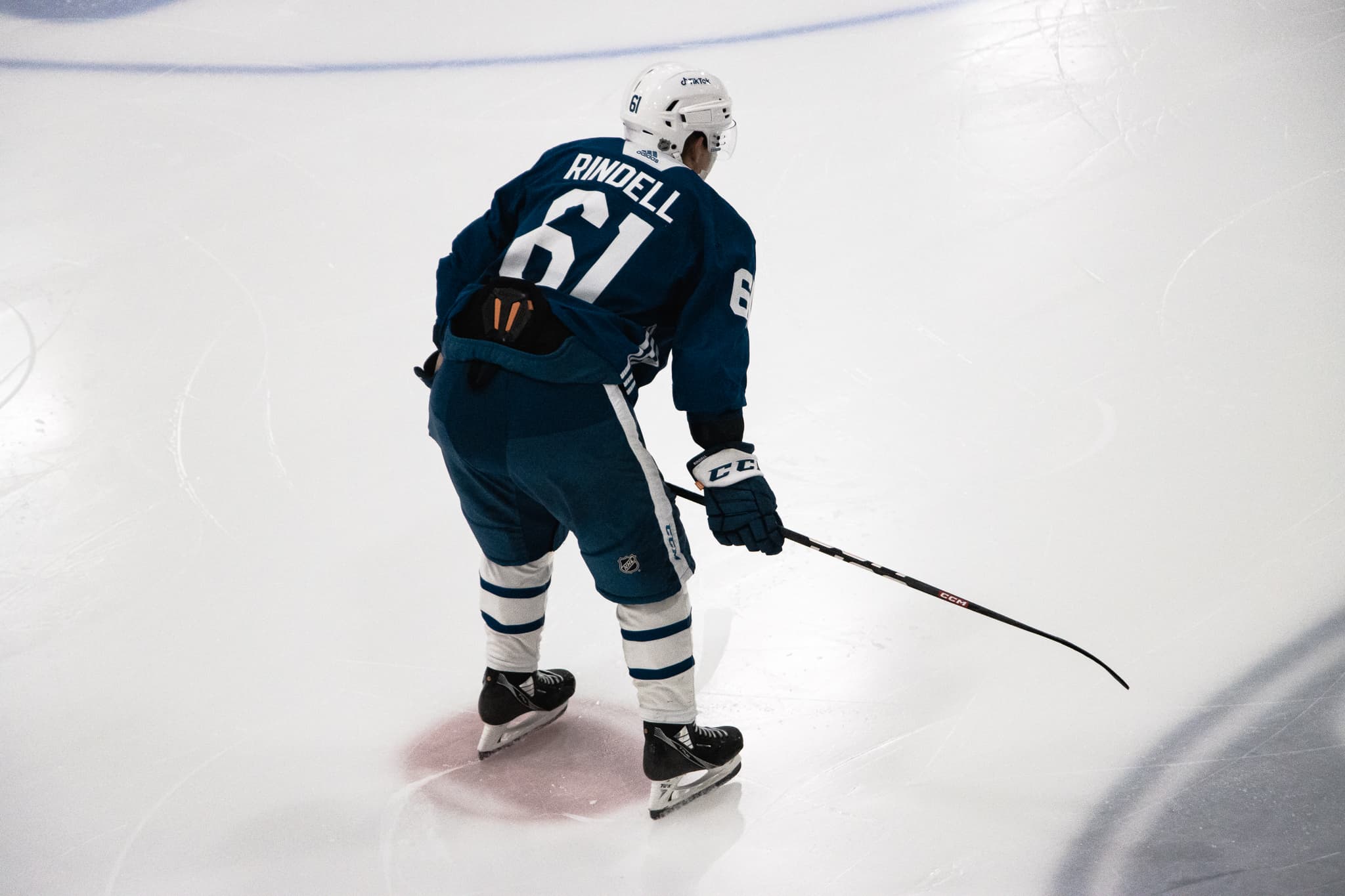 Photo credit:Nick Barden
We're heading into the home stretch of our countdown of the top Leafs prospects, and as we near the end, it's time to reflect on some of those we might have gotten wrong. Maybe we loved them too much or maybe not enough. Either way, some of our voters and some of our non-voters weigh-in on the TLN rankings.
Dylan Murphy:
Maybe it's just recency bias seeing him at the World Juniors, but Roni Hirvonen looks ready to make the jump to North America, perhaps even ready to make his NHL debut in a depth role. I'll admit to not seeing him play all that often, but from what I have seen, he's a creative playmaker with a nose for the net. The Leafs are weak at the LW position, but between Robertson, Knies, and Hirvonen, the team's future (at that position) is in good hands.
Ryan Hobart:
I'm continually surprised by how little recognition Axel Rindell gets from prospects people. He didn't get into our top 20 prospects this year or last. While being an older prospect at 22 years old, his expected move to the Marlies this season could prove an excellent launching pad to the Leafs. If he can take over the Marlies' powerplay as a quarterback, there's a chance that the Leafs could utilize him in a similar role for their PP2 in the near future. He's got high skill and a great shot that can translate to the NHL as a point-man. He's got a long road to the NHL, but so does anyone ranked lower than 5th in these rankings. I'd have considered him for a ranking around 15th, but I guess I'm abnormally optimistic about his upcoming opportunity with the Toronto Marlies.
Kyle Cushman:
When it comes time to rank prospects, I try to avoid bias for or against a player based on where they were drafted. In the case of the Maple Leafs this year, this best applies to Nick Moldenhauer and where he slotted for me.

Say Moldenhauer had been drafted with the 38th overall pick, rather than 95th. How would that affect where he ranked? His draft slot shouldn't affect his ranking as he is the same prospect no matter where he was drafted, but where a prospect is selected inherently leads to bias when doing these exercises.

While the three prospects that rank ahead of Moldenhauer are much closer to NHL action, I also don't think any of them have the same upside as Moldenhauer. His blend of tools as a scorer makes him an exciting offensive player with top nine upside. There's also significant time to develop the rest of his skillset to potentially unlock a complementary top six winger as a May 2004 birthdate.

Given the struggles Moldenhauer faced early in the 2021-22 season, with an illness that negated physical progress made in the offseason and a scary laceration that required emergency surgery, his point per game USHL campaign leaves me very excited to see what he can do with in fully healthy season ahead.
Nick Barden:
When looking at our prospect rankings,  one of the players who I thought would be ranked a bit higher was Curtis Douglas. Coming off his first full pro season, the 22-year-old went from an AHL contract to an NHL deal.

Once that happened, there were a lot of eyes on him, and so there should be. At six-foot-eight, Douglas is one of the tallest players in pro hockey and the biggest in in the Maple Leafs organization. He spent most of last year as the Marlies' fourth line centre, sometimes even being higher up in the lineup.

Normally, a team wouldn't really be looking at a player who's on an AHL teams fourth line, but Douglas' size is the main reason for that. He's strong, wins a lot of his draws, and isn't afraid to throw his body around. The 22-year-old has also become a better skater and will continue to work on that for the future.

If anything, I believe he should be ranked closer to the top ten because of how close he might be to making the NHL roster.

 
Jon Steitzer:
Overall, I am incredibly happy with how the rankings shook out this year and for the most part, they make perfect sense. I feel like I can look at neat little bins of the players and see "here's a group of long shots for high upside" or "here's a group of near NHL ready bottom sixers", "here are the decent, but not really exciting defensemen", or "here are some physical forwards with offensive upside" and you can see them somewhat pooled together. Then there's the blue chip group sitting at the top, and while blue chip isn't 100% accurate, it's the group that you definitely want to see what you have in them, and that's where I think we might have one of our mistakes.

I'm not sure whether or not I'd put Fraser Minten in that top group yet. I'm more inclined to put him in that cluster with Moldenhauer, Voit, and Tverberg, prospects that I like, but not ones that I'm sold on yet. Whether it is from faith in the Dubas draft machine or others who put in more time on homework getting to know what Minten was about after the draft, he's one that could have fallen a little lower for me, and I say this as someone who went into the draft prepared to riot if the Leafs didn't have a new center prospect by the end of the second round. Minten checks the boxes and has time to make me a true believer, but I wasn't quite ready to put him as close to the top of the rankings in his debut on the list.
Nick Richard
To echo Jon, I'm quite pleased with how our list ended up and I believe most prospects are slotted pretty much where they should be. If I were to quibble with anything, however, it would be Pontus Holmberg's spot on this list. Granted, he made a gigantic leap from 17th on last summer's list to the 7th spot this time around, but I think he has a strong case for being considered even closer to the top.

Drafted in the sixth round way back during Kyle Dubas' first draft as GM back in 2018, Holmberg has refined his game in the SHL over the last four seasons and could be knocking on the NHL door sooner rather than later. He has been on a steady upward trajectory, most notably in the last couple of seasons. It all started with his breakout performance in the 2020-21 SHL playoffs where he earned playoff MVP honors and helped lead Växjö to a championship. He carried that momentum into this past season, nearly doubling his production from the prior season and establishing new career highs of 11 goals, 30 assists and 41 points in 46 games. He also went on to join the Marlies at the tail end of last season and picked up a two goals and two assists in his first six AHL contests.

Known more as a responsible, two-way forward who can bring energy lower in the lineup, Holmberg has shown in the last couple of seasons that he has some offensive pop as well. He probably still tops out as a bottom-six forward at the NHL level but that strong two-way game and potential as a secondary scoring option make him an intriguing piece for this Leafs team. He should begin the season as the Marlies' first line center and if there are injuries or poor performances in the Leafs' forward group, we could see him make his NHL debut before long.
Let us know your thoughts. Who have we had too high on our list? Too low? Tell us in the comments.