TLN Three Stars: #WonGame2ForJT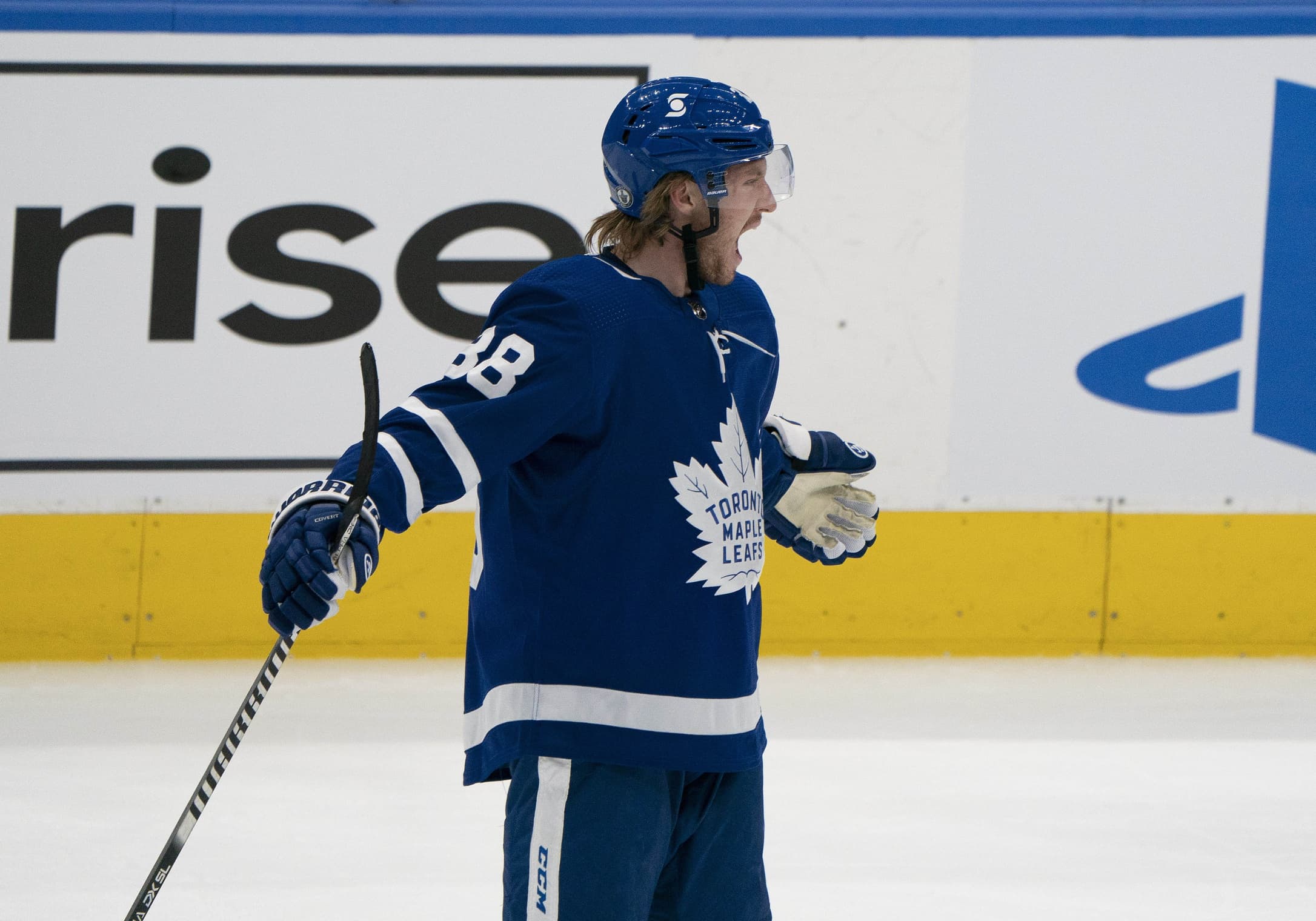 Photo credit:© Nick Turchiaro-USA TODAY Sports
Now that's more like it.
The Leafs were completely caught off guard in Game 1 after losing @John Tavares for the foreseeable future due to a concussion. They responded with a flat-out dominant performance from start to finish and saw their power-play finally come back to life.
While they did allow the first goal thanks to @Jesperi Kotkaniemi burying one off a scramble in front, it was all Toronto the rest of the way. It started with @Jason Spezza coming off the bench and firing one home from the slot to tie the game. Then @Auston Matthews tipped in the return feed from @Justin Holl off the rush that gave them their first lead of the series.
Midway through the second, @Rasmus Sandin sent a rocket past @Carey Price for a power-play goal that got overshadowed by one of the worst coaches challenges I have ever seen (more on that later). @William Nylander added another in the third period to give the Leafs' man-advantage unit some much-needed life. The Canadiens desperately tried to tie the game by pulling their goalie with about six minutes left but @Alexander Kerfoot put it away with an ENG to give his team their first playoff victory against Montreal since 1967. No, you read that correctly.
Then there was a bunch of scrums and kerfuffles in the final minutes, which could be a prelude to what we can expect for Game 3.
Three Stars
3rd Star: Rasmus Sandin
Ladies and gentlemen, your new quarterback for the top unit. Sandin was playing with a purpose all night and was making great plays with the puck. But it was his performance on the power-play that earns him a nod because he played a big part in why they scored two goals for the first time in months. And who could forget about that blast for his first playoff tally. He is just getting started.
2nd Star: William Nylander
Playoff Willy Styles just hits different. He was a beast moving the puck, was laying the body, and made great plays at both ends of the ice. Nylander capped off a strong night with a goal and an assist in the third period and he deserves every point he has gotten thus far. It's been awesome to see him up his game in spite of missing the captain on his line.
1st Star: 

Auston Matthews
It's Matthews' world and we are living in it. Laying a bunch of hits, getting creative with both his passes and shot attempts, and led his team in scoring with a three-point night that included the game-winner. This is the kind of game that further proves why Matthews is one of the best players in the NHL today.
40th Star: The Canadiens' Coach's Challenge
I still have no idea what Dominique Ducharme was thinking when he decided to challenge Sandin's goal for goalie interference. @Joe Thornton
was not doing anything egregious
in front that would have affected Price's ability to stop the puck and his reaction seemed like one who accepted it was a goal against. What was more baffling was how long it took for the goal to stand (which was later proven to be due to another coal challenge in the Wild-Golden Knights game). Just a bizarre sequence all around and
the Leafs' reactions
are proof of it
.
Tweets of the Night
God bless you, Omar.
Looking Ahead
The series shifts to Montreal for a pivotal Game 3 that will surely be another physical affair based on how this one ended. With it being the first of a back-to-back, the Leafs will have to decide whether to play @Jack Campbell or @Frederik Andersen on Monday night.
You can catch the action on Sportsnet, CBC, TVA Sports, and NHL Network with puck drop scheduled for 7 p.m. EST2