TLN Top 20 Leafs: #5 Jake Muzzin
Photo credit:© Nick Turchiaro-USA TODAY Sports
In a shocking twist of fate, as some of our more loyal readers may have gleaned based on our countdown, the Toronto Maple Leafs most valuable defenceman going into this season is not one of their top pair staples in Morgan Rielly or T.J. Brodie. Instead, that distinction, as voted on by our Maple Leafs experts at The Leafs Nation, belongs to none other than Jake Muzzin.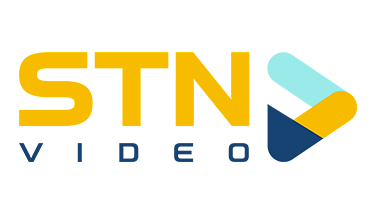 The 32 year old left handed defenseman has done nothing but impress in his time with the Maple Leafs since his acquisition back in January 2019. While this will somewhat surprisingly be his first full campaign with the hockey club, there's little doubt in our minds that the tools Jake Muzzin brings are uniquely special to this team. 
Throughout his career, Muzzin has blended a strong analytical toolkit with some of the most hard nosed, old-school hockey that the league has to offer and as such he has endeared himself to young and old fans alike. It's no accident that one of our writers had Muzzin ranked as highly as 2nd in terms of his value to the Maple Leafs. Muzzin is a staple of this team's defence core, and unquestionably the most complete player on the backend the Maple Leafs have to offer. 
What Happened Last Season
As explored by
Scott Maxwell
during
last year's end-of-season player reviews
, Jake Muzzin was truly everything the team could have asked for. A force going both directions for the Maple Leafs, Muzzin was the Maple Leafs stalwart, however, in Scott's own words "For a shutdown defender, he doesn't like to be shut down". Muzzin scored 27 points last year, good for second amongst Maple Leafs defenders, and especially impressive given that his role alongside Justin Holl was primarily to be the rock to Holl's more unpredictable game. 
Overall, Muzzin's game was simply steady as she goes, save for
one chaotic night at the Scotiabank Saddledome last January
. The Woodstock native even had a
huge night during the playoffs
when the Maple Leafs stormed back to tie the Montreal Canadiens at three in game five (please pay no attention to anything that happened during that series following his second goal). He was extremely important to this team's regular season success last year, and he'll be just as important this year and beyond, especially with the uncertainty surrounding Morgan Rielly's future.
5 Key Stats 
Among Maple Leafs regular defenseman, Jake Muzzin

ranked tops in defensive zone start rate at 52.5%

. Muzzin is comfortably the Maple Leafs most heavily relied upon defenceman in big defensive situations and for good reason. His ability to defend the netfront is perhaps best on the team, and he does so in a variety of ways, with both an active stick and with his big 6'3 frame.

Speaking of Jake Muzzin's ability to play the body, the 32-year-old

led all Maple Leafs with 101 hits last season

. It really cannot be understated just how much of a change of pace Muzzin is from much of the rest of this Toronto Maple Leafs squad. His ability to separate puck carriers by gaining leverage with his frame, or even just

barrelling through the odd guy

, is something more or less absent from the rest of the Blue and White, especially with Zach Hyman's departure. Muzzin is a big man, and he's not afraid to let other teams know.

Jake Muzzin played almost every minute of last season beside Justin Holl, initially forming one of the most impressive pairings in the league before

Holl sputtered at the finish line

. While most pundits have that pair remaining together, it might be worthwhile for Sheldon Keefe to do some experimenting to get Muzzin some minutes away from Holl. While the analytics community has largely moved away from using With or Without You tools (or WOWYs for short), Muzzin and Holl's statistics together and apart are staggering.

Together, the pair was above water with an adequate 50.7% raw corsi for percentage together. Away from Justin Holl, however, Muzzin sported a sparkling 58.44% cf%, while Holl posted a putrid 46.53% possession rate without Muzzin.

If the Maple Leafs want to optimize Jake Muzzin, it may be smart to see what he can do with Morgan Rielly or T.J. Brodie every now and again this upcoming season.

Because of Jake Muzzin's physical play, he's unfortunately gained a deserved reputation for putting his team on the penalty kill, which isn't ideal when you're the team's top shorthanded defenceman. While it's quite common for defencemen to maintain a negative penalty differential,

Muzzin sat ahead of only Zach Bogosian, who has since left for Tampa Bay, with a -8 penalty differential.

If there's one place that Muzzin can improve his game, it's undeniably in that capacity.

Muzzin's penalty trouble's stand out like a sore thumb in his game

, so cleaning himself up in any capacity could elevate him into true number one defenceman territory, if he isn't arguably there already. 

While Jake Muzzin's defensive prowess has always been the number one talking point during his Maple Leafs tenure, his offensive game has flown under the radar in a lot of capacities as well. While you can point to a lot of his possession and expected goals numbers to make that argument, perhaps the most telling statistic that demonstrates his offensive instincts is his propensity to put the puck on net.

Muzzin led all Maple Leafs defencemen last year, even ahead of offensive firewagon Morgan Rielly, in shots with 103.

Not every shot was a high danger one, which is never the case when discussing a position that primarily works from the blue line, however, his ability to get the puck through traffic and make the opposing goalie work is nevertheless a valuable asset.
What to expect in 2021-22
In terms of expectations for Jake Muzzin, it seems fair to say we'll likely get more of the same from him this winter. There's not a ton of circumstances that Muzzin could find himself in that would be surprising given his age and his steadiness on both sides of the puck. He's likely to remain a significant piece of the puzzle for the Maple Leafs, with his 5v5 game and penalty kill roles taking centre stage this season and his power play role diminished behind the elevated Rasmus Sandin. 
Also noteworthy, given that Morgan Rielly unfortunately appears to be headed out the door, we could see Muzzin given elevated minutes at times to see what the future holds in a post-Rielly world. Muzzin could see extended time away from Justin Holl as a result, with a pair of Brodie and Muzzin potentially holding down the fort when big stops are needed late in games. If his season gets off to a particularly strong start, you might even hear whispers of an Olympic bid, though given Canada's depth it would be a surprise at this point in time.
Highlights
Jake Muzzin is very fun to watch. He hits, he scores, and his beard is awesome. Here's some video evidence of him being absoultely rad.
Jake Muzzin's goal song would be…
When you think of Jake Muzzin, you think of his thunderous clapper, loud and heavy hits, and demanding presence on the blue line. Muzzin truly brings the thunder by both the eye test and by the fancy stats, which makes
Thunderstruck by AC/DC
an obvious choice.