Toronto goes Duck huntin' to finish off October and road trip: Leafs Tailgate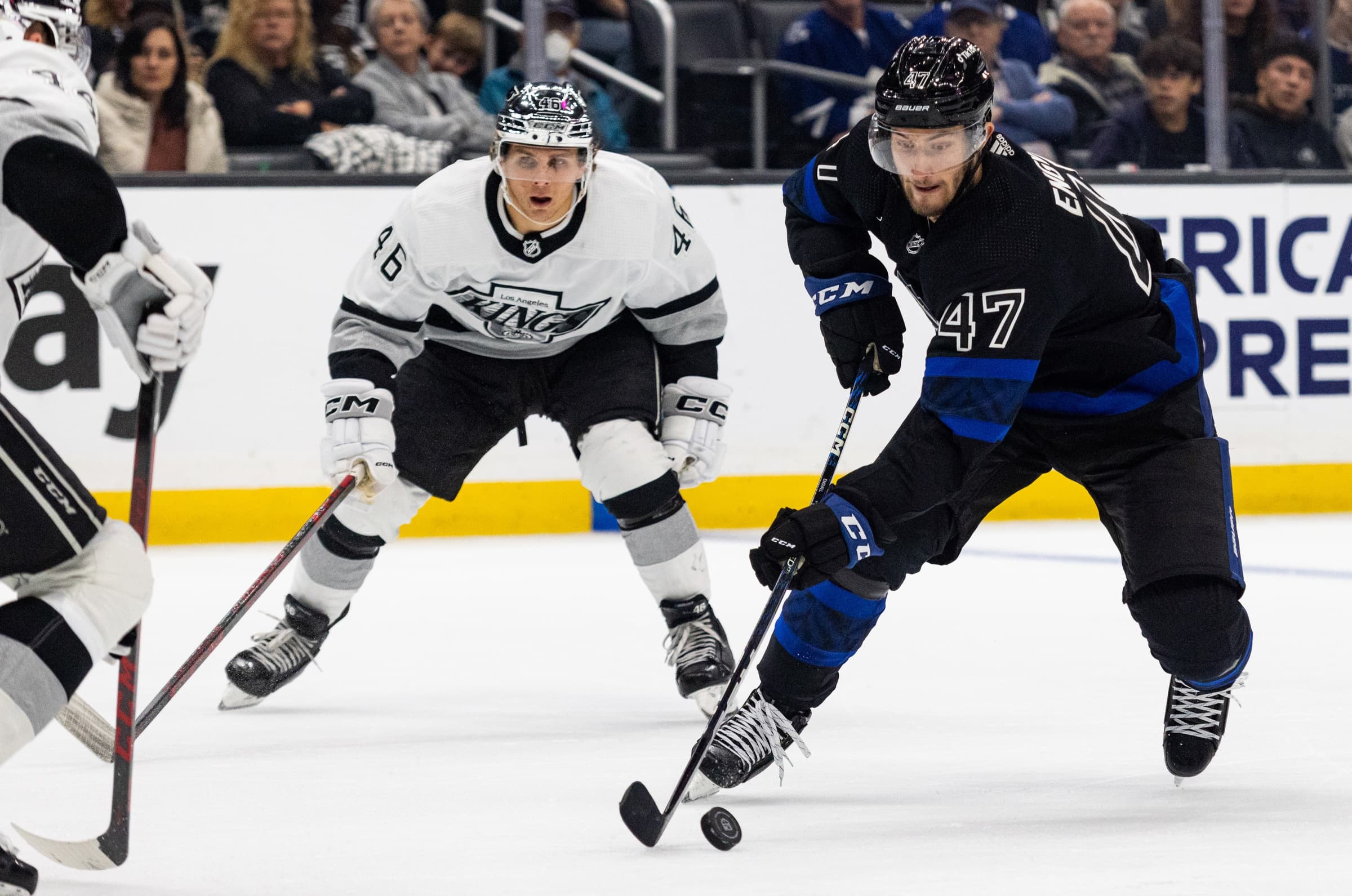 Photo credit:Jason Parkhurst-USA TODAY Sports
After yet another uninspiring effort in Los Angeles, mercifully, the Leafs (4-4-1) will conclude their five-game road trip from hell tonight in Anaheim (1-6-1).
Toronto, who's 1-2-1 through four stops, is coming off a 4-2 loss to the Kings on Saturday night. They've dropped three in a row.
All in all, something will have to give tonight at the Honda Center. Since winning their first game of the season, the Ducks are winless in seven straight contests (0-6-1). Trevor Zegras and Troy Terry have four goals apiece, the rest of the team has just eight combined. In addition to that, Anaheim's also had a tough time keeping the puck out of the net. They've surrendered 36 goals in eight games.
The Leafs took both meetings in 2021-22. Toronto is 1-0-0 in the second game of a back-to-back so far this season.
Time: 8 PM EDT (TSN 4)
Starting Goalies:
TOR Erik Källgren – CONFIRMED (0-1-1, 3.50, 0.857)
@
ANA John Gibson – UNCONFIRMED (1-5-1, 4.45, 0.884)
Projected Lineups:
(NOTE: This lineup will likely look different, this is what they rolled with on Saturday night)
Three Storylines:
ROAD TRIP FINALE
 As mentioned above, tonight will mark the finale of a five-game road trip for the Maple Leafs. Since opening up with an impressive 4-1 victory in Winnipeg, Toronto has lost three straight outings (0-2-1). Needless to say, it's important to salvage the final game and go home with a little confidence in time for the team Halloween party.
SPECIAL TEAMS
I know it's still relatively early, but both teams have been dreadful on the penalty kill to start the year. Toronto, who surrendered another two power play tallies against the Kings, have allowed nine in 35 opportunities. Not to be outdone, Anaheim has yielded 11 PP goals against in 31 total times short. Suffice it is to say, whoever can do more damage with the man-advantage has a good chance of winning this game.
LINEUP CHANGES?
It'll be interesting to see what Sheldon Keefe does with his lineup for this one. I mean, he's pretty much tried everything at this point, not even the Bieber-inspired jerseys could get them going. Of note on Saturday night was the apparent benching of Nick Robertson. The 21-year-old played just 6:32, which I thought was peculiar considering how many players are underperforming right now.
If someone can explain this to me, that would be great.
BETTING:
(As of Noon EDT)
Prop Play:
The Leafs are due for a signature effort and Anaheim's been struggling mightily, I'll lay the puck and a half.