Toronto looks to get back on track at home against Detroit: Leafs Tailgate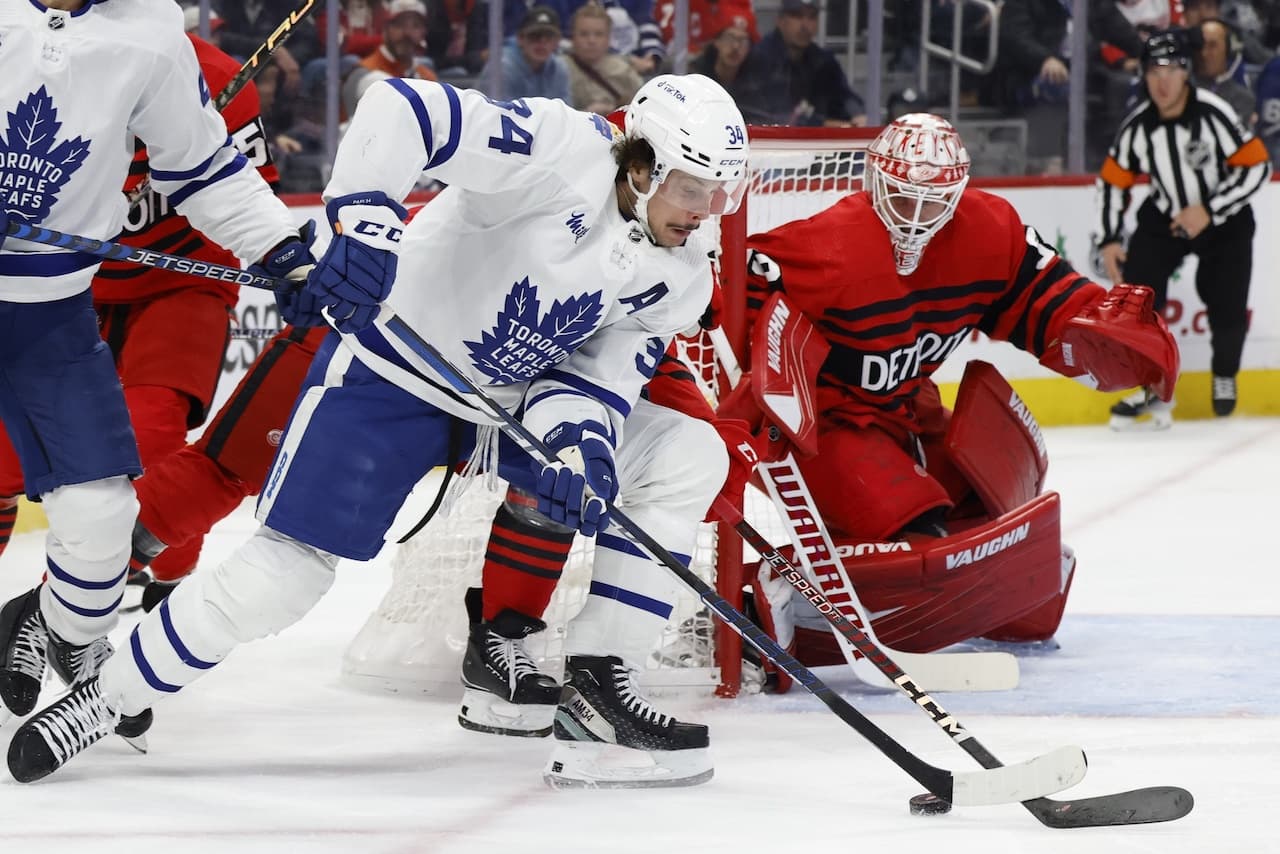 Photo credit:Rick Osentoski-USA TODAY Sports
Following a lopsided 5-1 loss to the Seattle Kraken on Thursday night, the Leafs (23-9-7) will take a third shot at win No. 1 in 2023 tonight when they host the Detroit Red Wings (16-14-7) in the front end of a back-to-back. They're in Philadelphia tomorrow night.
This will be the first of two between the two squads in five days to wrap up their three game season series. The Leafs took the opener, 4-2, in Detroit on November 28th.
The Red Wings played last night; they fell 3-2 at home to the Florida Panthers. Just like Toronto, they've dropped two in a row to kick off the new year. After a hot start, Detroit is just 5-8-2 since December 1st. Furthermore, the Leafs and Wings are separated by 14 points in the Atlantic Division standings.
Meantime, it's pretty crazy what a couple of losses will do, but we all know this market. Big picture, Toronto's numbers are still incredible. Not only did the loss against Seattle snapped their 11 game home point streak, but it was the also the first game they've dropped a game in regulation on home ice since November 11th. Yup, I think we should cut this team a bit of slack.
Time: 7 PM ET (CBC, Sportsnet Ontario)
Starting Goalies:
DET Magnus Hellburg – LIKELY (2-2-0, 2.74, 0.897)
@
TOR Ilya Samsonov – CONFIRMED (11-3-1, 2.38, 0.914, 2 SO)
Projected Lineups:
Three Storylines:
 JUMP ON THEM
Detroit played last night; the Leafs are the fresher team. Looking back on Thursday, I thought Toronto actually had a pretty good first period. Without question, the second was a different story. Tonight, it's important to set a tone early. The Leafs are coming off two ugly losses and it's time to nip this thing in the bud before things really get out of control again. Seriously, it's remarkable how quickly this market can overreact to a few losses. They'll be okay, there's nothing to panic about here.
REIGN THINGS IN
Over the past 10 games, the Leafs have surrendered 34 goals, which works out to an average of 3.4 per game. In the grand scheme of things, yeah, that number sucks, but personally, I think the goalie numbers we saw in November were unsustainable. Matt Murray and Ilya Samsonov are probably somewhere in between where they were and where they've been lately. Honestly, I'm still trying to get over Murray getting the Bronx cheers on Thursday night. There's no question the goaltending needs to be better, but to that point, the defence has been abysmal. As we all know, the two go hand and hand. Overall, the Leafs need to clean up their act. It's time to get back to the basics.
HOME COOKIN'
Through two outings, the Leafs sure aren't taking advantage of their favourable schedule. In case you missed it, 10 of their 14 games in January will be played at Scotiabank Arena. That's now eight of the next 12. As I've mentioned time and time ago, I would love this team to really establish their home barn as a house of pain for the opposition. Afterall, it could end being the stage for a Game 7 come the springtime. And to this point, Toronto has done just that. They're 13-3-4 at home, you can't ask for much more than that. Over the next little while, they really have a chance to create some separation from Tampa once again in the standings.
BETTING:
(As of Noon EDT)
Prop Play:
Auston Matthews Anytime Goal (-105)