Toronto Maple Leafs goaltender Ilya Samsonov elects not to participate in Pride Night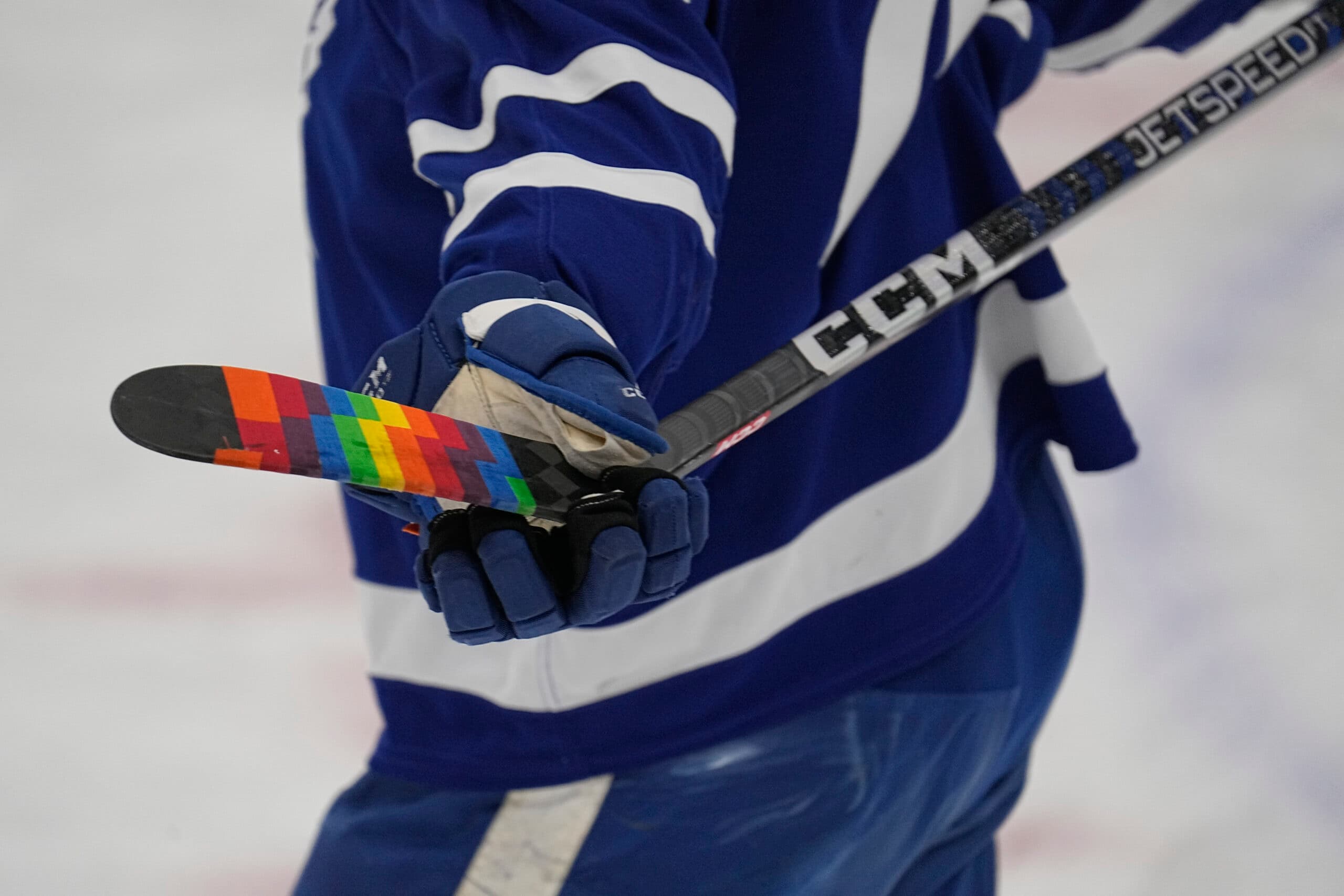 Photo credit:John E. Sokolowski-USA TODAY Sports
Players opting out of Pride Nights has become an unfortunate trend around the NHL this season. Up until now, the Maple Leafs have had the luxury of time and haven't had to confront the reality that it would play out in a similar fashion in Toronto as it has in other markets.
Tonight, reality has set in, as has disappointment: Ilya Samsonov chose to go against the simple act of allowing a sticker to be placed on the back of his mask during warm-ups.
The fact that the Leafs hid Samsonov away from the media to discuss this decision is unfortunate as well. If the decision was made because they don't want this act of refusal to be the focus tonight and instead they will make him available tomorrow, that would be at least a little more understandable.
As for the act of refusing to put a decal on the back of a helmet for a warm-up, it seems foolish and unnecessary. The reality is the NHL has proven time and time again that there is no reason to believe this is something they truly support and rather this is team directed initiative and opting out is a bad look. I'm sure there are plenty of players on the Leafs who don't drink milk or have no interest in using TikTok, yet compliance there has never been an issue. Opting out of this is willfully making a statement.
Of course, things are far more complicated than that and
Russian law and fear of retribution is part of that.
While the law states that there would be a fine — albeit one that most Russian hockey players could easily afford if subjected to it — the belief is the Russian government would respond far worse than what is publicly stated. That said, it's a company-mandated sticker that could have been dealt with as "there wasn't an option to opt out" until the NHL started setting precedents in that regard.
So here we are. The league still pretends that "Hockey is for Everyone" while there is growing evidence to the contrary. Even if the outreach efforts from teams and the league are genuine, there needs to be an effort to directly call out the intolerance rather than going backward on human rights in the name of everyone having their own opinion. The opinions being held can be shared but if the league is serious about hockey being for everyone they need to directly condemn the opinions that go against their stated philosophy.
As for the Leafs' Pride Night, there has been additional negative attention directed towards the Leafs because this year, like previous years they haven't worn a Pride Jersey during warm-ups, an important visual as well as something that other teams have used as a fundraising opportunity for local charities.
As for Ilya Samsonov, it was a disappointing decision and one that he should speak to in the coming days.
On a positive note, the Leafs did have their players engage in this meaningful session:
Hopefully, the NHL will learn from how things have unfolded this year and instead of running from these events, they'll have the difficult conversation on how they can take a positive step forward to live their motto.