Toronto Six debut season ends tonight, but overall there's so much to celebrate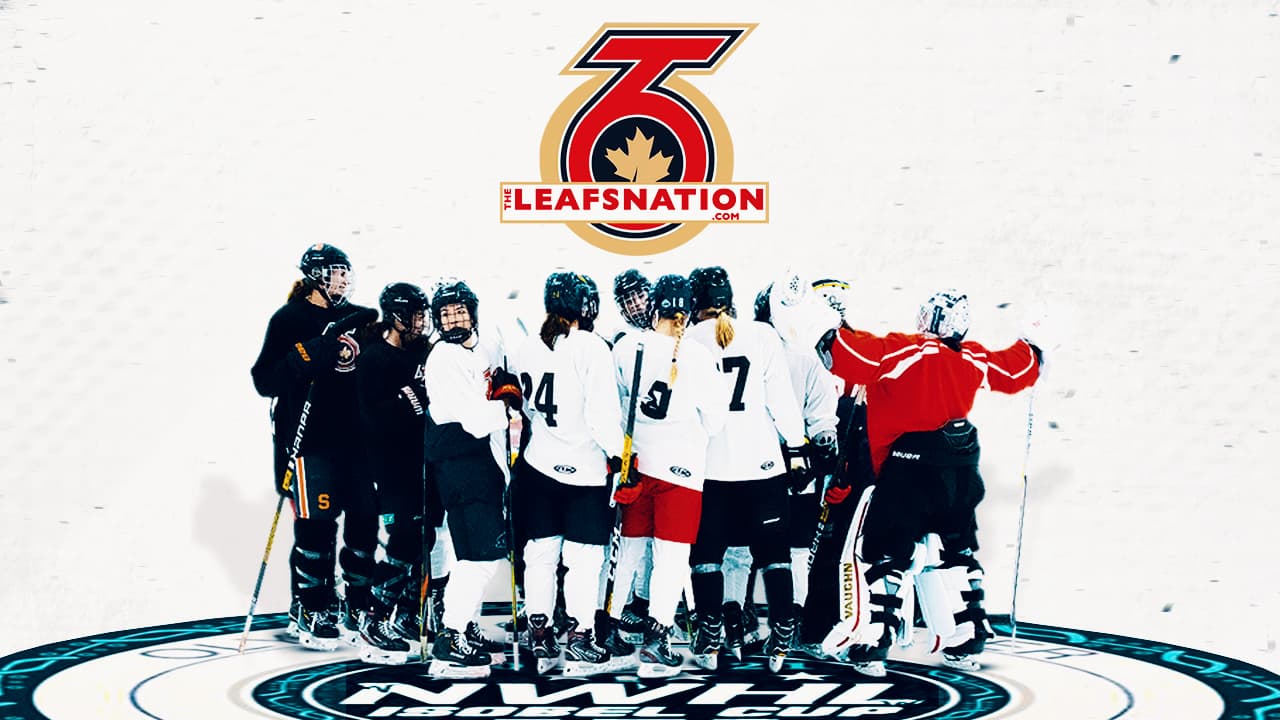 Photo credit:Nick Barden
Unfortunately, the Toronto Six will not be battling for the Isobel Cup in the finals tomorrow. They lost this evening's game to the Boston Pride 6-2. And while that's obviously not an ideal outcome, there's so much for this team to be proud of over the last few months, and so much to look forward to.
Before we dive into that, a quick look at tonight's matchup. While the final score was 6-2 Boston, the SOG were equal at 25 apiece. Neither team converted on the power play, and Toronto had a slight edge with faceoffs, winning 56% of them. It felt like it took both teams a little bit to get their legs under them, but in the end the Pride was able to start generating offense earlier, and once they started the onslaught never let up.
Toronto battled until the very end, with a late goal from Grant-Mentis to give them two goals in the game, but were unable to narrow the gap that had widened early in the third period. Later this weekend, we'll have a post up reflecting on what this season and the NWHL in general has meant to fans, so look for that. Tonight, we'll focus just on this game.
The Good
As mentioned, the team kept battling. No matter what. They never looked like they had given up, despite going down by two goals in the first. Elaine Chuli made some incredible saves to help keep the deficit from getting even more tough to overcome. Head coach Digit Murphy called a time out at a great moment, and the team went on to score their first goal and narrow the gap to give Boston only a 2-1 lead near the end of the first. You can tell watching them play that this is a team that has a fantastic and solid structure on which to build. The foundation is there, now they can only get better.
The Not So Good
They lost. And it wasn't particularly close. Murphy called her team the underdog heading into this weekend:
And she wasn't wrong. The team is green. That much is obvious. They've had significantly less time together than any of their opponents, and coming in cold after so much time off – they just were not able to get it together fast enough. We saw the same thing with game 1 in Lake Placid. Once they shook it off they showed how dominant they can be, but in a one game elimination system the odds were not in their favour. On the post-game call, Murphy noted that Boston just outplayed the Six, simple as that.
And not for nothing – Lovisa Selander was on her game in net for Boston. The Six threw shots at her and she was solid.
The Important
Digit Murphy said it best in the post game presser: "this game is not indicative of the team we had." We saw what Murphy's system, and this team's identity of fast, fun, furious hockey can do during Lake Placid. As she continued to explain, they came in as the new kids, an expansion team, during COVID, and they finished the tournament as the number one seed. Murphy also said to watch out for this team next season:
We'll have a far more in depth look at the Toronto Six inaugural season, the NWHL, women's hockey, and what it all means on Sunday. Stay tuned. And congratulations to the Toronto Six for an amazing debut!