Toronto visits Carolina with eyes on third straight victory: Leafs Tailgate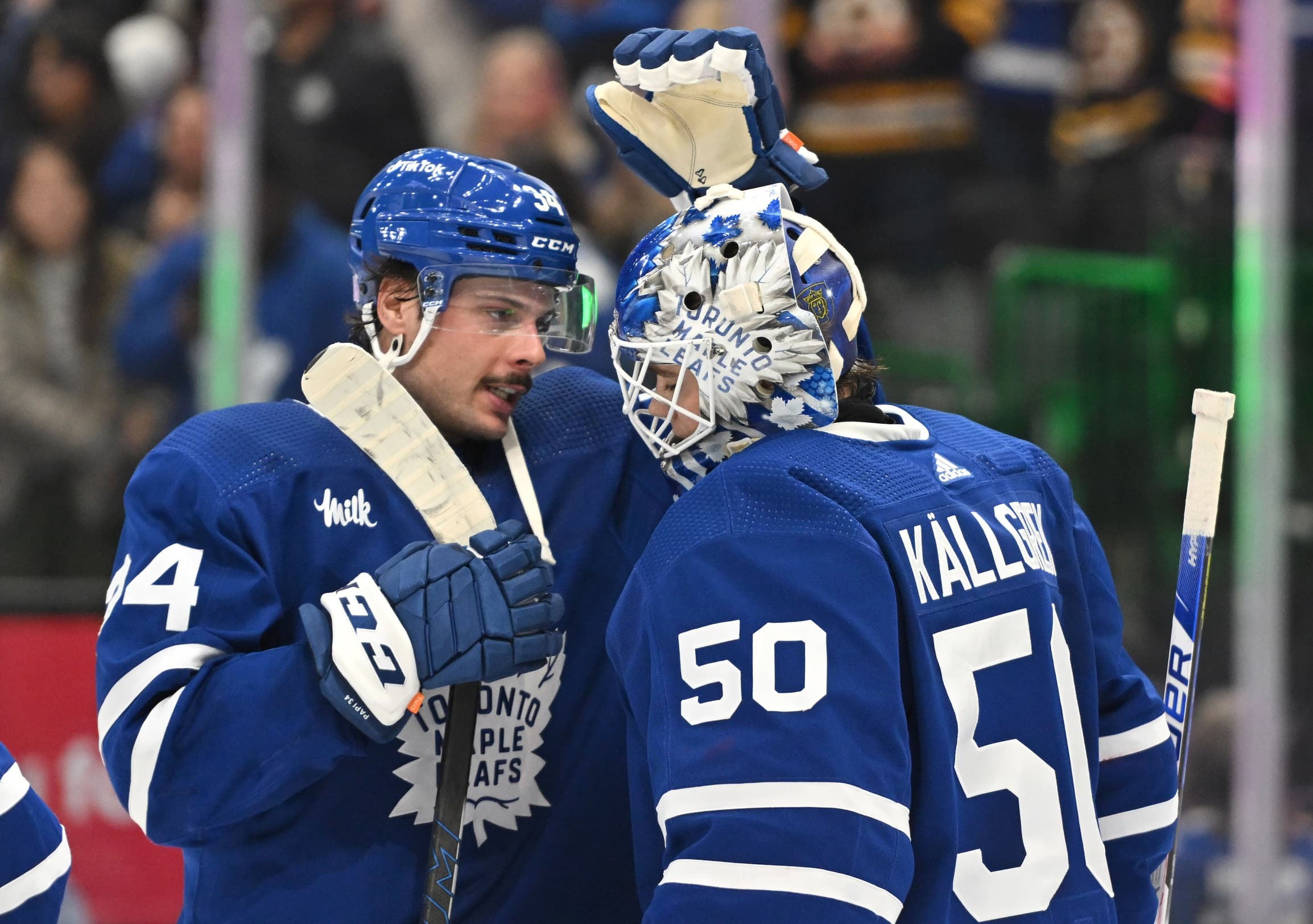 Photo credit:Dan Hamilton-USA TODAY Sports
One down, one to go. Hope you set your clocks back!
Following an impressive 2-1 victory against the red-hot Boston Bruins last night, the Leafs (6-4-2) will take their show on the road tonight to tangle with the Carolina Hurricanes (8-2-1).
After a 4-4-2 October, Toronto has opened up the month of November with two straight victories. Auston Matthews scored both Leafs goals on Saturday night, he's now up to six on the season and five in his past five outings. Here he comes, Connor!
But just like the Bruins, the Canes are an absolute wagon too.They've won four straight contests, they're 3-1-0 on home ice.
Toronto was 2-1-0 against Carolina last season. The Leafs are 1-0-1 in the back end of a back-to-back so far this season.
Time: 5 PM EDT (TSN 4)
Starting Goalies:
TOR Erik Kallgren – CONFIRMED (0-1-2, 3.28, 0.884)
@
CAR Frederik Andersen – LIKELY (5-2-0, 2.66, 0.894)
Projected Lineups:
Three Storylines:
 DON'T WAKE THE SLEEPING GIANT
Early on in the season, the Leafs have had a tough time staying out of the penalty box. They were much more disciplined last night, although they took two minors in the third period. Even though Carolina's power play has struggled, I think you're just asking for trouble if you keep giving them opportunities. Don't give that building any reason to cheer —plain and simple.
PP MAGIC
Toronto's power play is really starting to click once again. They went 1-for-3 last night and are now 12-for-45 on the season, good for sixth in the NHL. Furthermore, the Leafs have now scored a power play goal in five consecutive outings. Of note, The Canes are very aggressive on the PK, so Toronto better be very cognizant of that too. You can't take a shift off against this team, especially on the PP.
CALLING ON KALLGREN
After coming in last night in relief of the injured Ilya Samsonov, Erik Kallgren will be tossed into the fire once again tonight. Carolina is well rested; they haven't played since Friday. Pardon the pun but Toronto needs to weather the early storm, or they'll have no shot of winning this one. All things considered, the 26-year-old Kallgren deserves a lot of credit for coming in last night and solidifying the victory. Additionally, I thought the team in front of him was very good, they'll need that same type of look in this one.
BETTING:
(As of Noon EDT)
Prop Play:
Over 6.5