Trade Targets: Three goaltenders to consider and Jonathan Bernier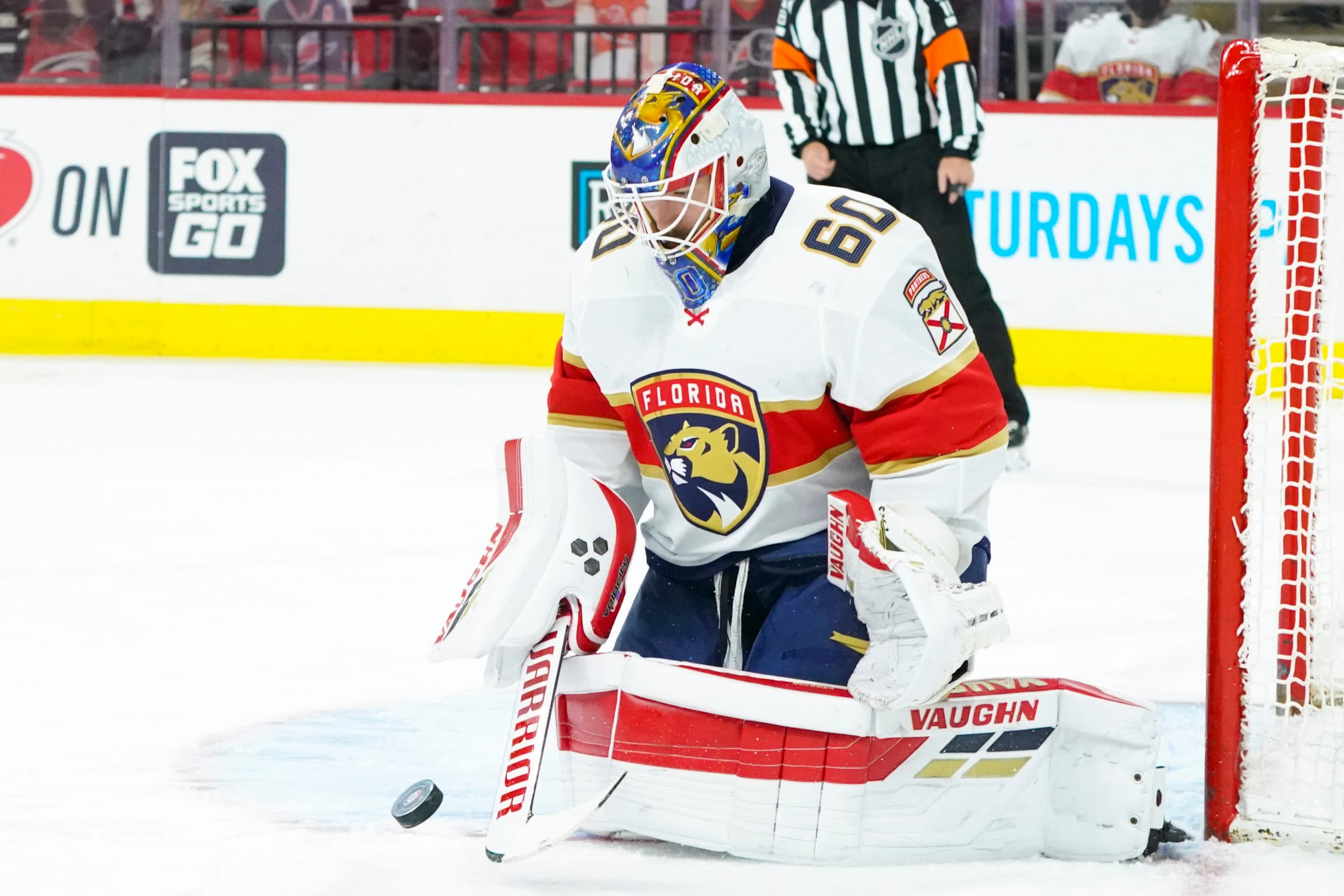 Photo credit:James Guillory-USA TODAY Sports
When it comes to polarizing Leafs no one has been more polarizing of late than @Frederik Andersen. It's somewhat odd since up until last December he was without debate the best goaltender the Leafs have had in their net since the 2005 lockout (though I'm sure revisionist Reimer fans will try to debate it.) Unfortunately when Babcock left, he seemed to take Andersen's game with him, and we've seen it with other players too, as @Morgan Rielly was another player who thrived under Babcock, but has taken a step back under Keefe. Neither of these players have been bad, just not as good as they've been, and
Mark Norman recently did a great job of exploring Andersen's okay-ness. 
Given that Andersen's playoff performances are at the heart of the concern for many, and his 2021 performance hasn't inspired confidence, it makes some sense to consider who is available, but in the event that the replacement is under contract or a restricted free agent, that also means that a decision would need to be made about whether the Leafs would protect @Jack Campbell or the new guy in the upcoming expansion draft.
Just yesterday, when we shared our
Trade Bored
, The Leafs Nation crew didn't anticipate the Leafs pursuing a goaltender as of yet. More or less, TSN seems to agree with us that there aren't any goaltenders out there, and that makes sense as the Leafs have been a case study in why teams shouldn't blow up their goaltending depth. Those goalies that might be available, generally you don't want. Those goalies that you should want, really shouldn't be available. All of that being said, The Athletic does have a few goaltenders on their
Trade Deadline Big Board
, and we'll look at some of those names now to see if they'd be a fit for the Leafs.
@Jonathan Bernier
Let's ask ourselves if we are ready to head back down the Jonathan Bernier road. Let's also ask ourselves if this seems like something that Jonathan Bernier would want either. I'm sure there's some appeal for Bernier to love the lottery team that has been allowing him to get shelled on a regular basis, but he wasn't particularly loved in Toronto, and might not be the most exciting destination to him.
The feeling is probably somewhat mutual from the Leafs side of things. While Bernier's numbers have been better than Andersen's this year, as Bernier has come in at .910 save percentage, and a 1.61 all situations GSAA, his high danger save percentage isn't significantly better than Andersen's, and there are certainly lingering concerns about him that haven't gone away from the last time he was in Toronto. I'm sure whomever the Leafs acquire they want to believe they will stop the first shot of the game.
Bernier's $3M contract that expires this year has some appeal if the Red Wings half it for Toronto, but as a starter I don't think Bernier is what the Leafs want. As a potential safety net to Andersen and Campbell to avoid Hutchinson in the playoffs, maybe, but whatever the Leafs will need to give up, it's probably too much for a short term third string goaltender.
@Antti Raanta
Of the four goaltenders on The Athletic list, Raanta comes in =at 12th on their board, which leads me to believe Craig Custance is expecting some goaltender movement. Raanta has a $4.25M cap hit and Arizona isn't an organization prone to retaining salary, even if $2M of that salary has already been paid out as a signing bonus and half of the remaining has been paid out for work he's done for the team. Nope, they are still a tough egg to crack on the money front, but in the event they can make it work, the fact that Raanta is a pure rental might be a plus. The fact that he seems to be even more injury prone than Andersen or Campbell would definitely be a deterrent.
His .912 save percentage in the eight games he's played is a selling point, and his 1.61 all situations GSAA puts him ahead of Andersen, but not Campbell. His high danger save percentage is 16th best among all goaltenders who have played this year, which again is encouraging compared to Andersen, but would involve having two goaltenders who have missed most of the year to injury holding down the fort, assuming the Leafs would be sending Andersen out as a result of Raanta coming in.
The injury situation probably looms too large with Raanta, and if he was brought in as a backup option to steady starter he'd be a great pickup, but he's too much of a gamble for the Leafs in all likelihood.
@Chris Driedger
Every list needs a "who the eff is this guy" on it and for me Driedger is that guy. Call me crazy but life is too short to pay any attention to the Florida Panthers, so the rise of Driedger as a NHL goaltender passed me by pretty easily. The Athletic has him 6th on their trade board, as a $850k pending UFA, he's priced perfectly for Toronto.
Now here's the biggest catch. While I'm quite sure that Craig Custance is more connected around the league than I am, I have some suspicions that the Florida Panthers and their strong start to the season aren't looking to unload their incredibly affordable backup/starter at this point in the season. They may be interested in giving some time to a couple of the guys behind him, but I'm willing to bet they are pretty jazzed about his .920 save percentage and would happily run with that over Bobrovsky's .903.
That said, asset management. Bobrovsky might be struggling but the salary and term commitment make him the goaltender of the future, and Driedger's consistently good performances dating back to last season probably point to him making more than the $850k he does now. If the Panthers want to sacrifice goaltending depth in favour of a better 2021-22 season, Driedger is a player the Leafs should sniff around, even if the price might be higher than they like and he inexplicably has a lower HDSV% than Freddie Andersen.
@Elvis Merzlikins
This is an interesting option because at one time the Leafs were believed to have interest in landing a Columbus goaltender. Korpisalo was the more likely candidate, but Merzlikins has played his way into being the most expendable of the Columbus trio. Korpisalo has had the net more this year and costs less. Kivlenieks has been tearing up the AHL and needs a shot in the NHL, so moving Merzlikins makes some sense.
That said, Merzlikins comes with a $4M price tag and a steep drop off from his production last year. He's also not a free agent so the Leafs would be on the hook for that $4M again next year, which would be unfortunate if Elvis doesn't come back to life. There's also the matter of deciding whether or not to protect Merzlikins or Campbell in the expansion draft if he plays well enough for the Leafs in the short term.
Merzlikins is another goaltender with a numbers rivaling Andersen's rather than showing much improvement over them. At least for this season. If the mindset is it's better to work with a good 26 year old goaltender looking to turn his game around rather than 31 year old pending UFA, by all means, roll the dice.
What's most likely to happen
Freddie Andersen is probably the Leafs 1A for the rest of the season. Hopefully he'll soon get Jack Campbell back and he can establish himself as a 1B and push Freddie a bit more or provide a solid alternative if things go sour.
While if it was left up to social media, Andersen will be gone over the summer, if not before, and the real goaltender search will take place then. I'm not even entirely sure that will be the case, and if there's an affordable way of bringing Andersen back in the short term, the Leafs might not rule it out, given potential issues of goaltender availability and the cost for a premium netminder, but in reality it seems like this year is about making due and hoping the rest of the team is strong enough to do the heavy lifting come playoff time.